Paying homage to tropical modernism, Harding Boutique Hotel has opened in the Sri Lankan surf town of Ahangama, the six-suite property designed by British architect Jonathan Ashmore of interior architecture and design practice, ANARCHITECT, set on a pristine white sand beach with rooms looking out towards the Indian Ocean.
A passion project for owner and hotelier Paul Harding, whose great uncle was one of the first hoteliers and great pioneers of tourism in the country, Harding Boutique Hotel offers guests an authentic, genuine Sri Lankan experience, both Ashmore and Harding creating a destination unique in design and hospitality.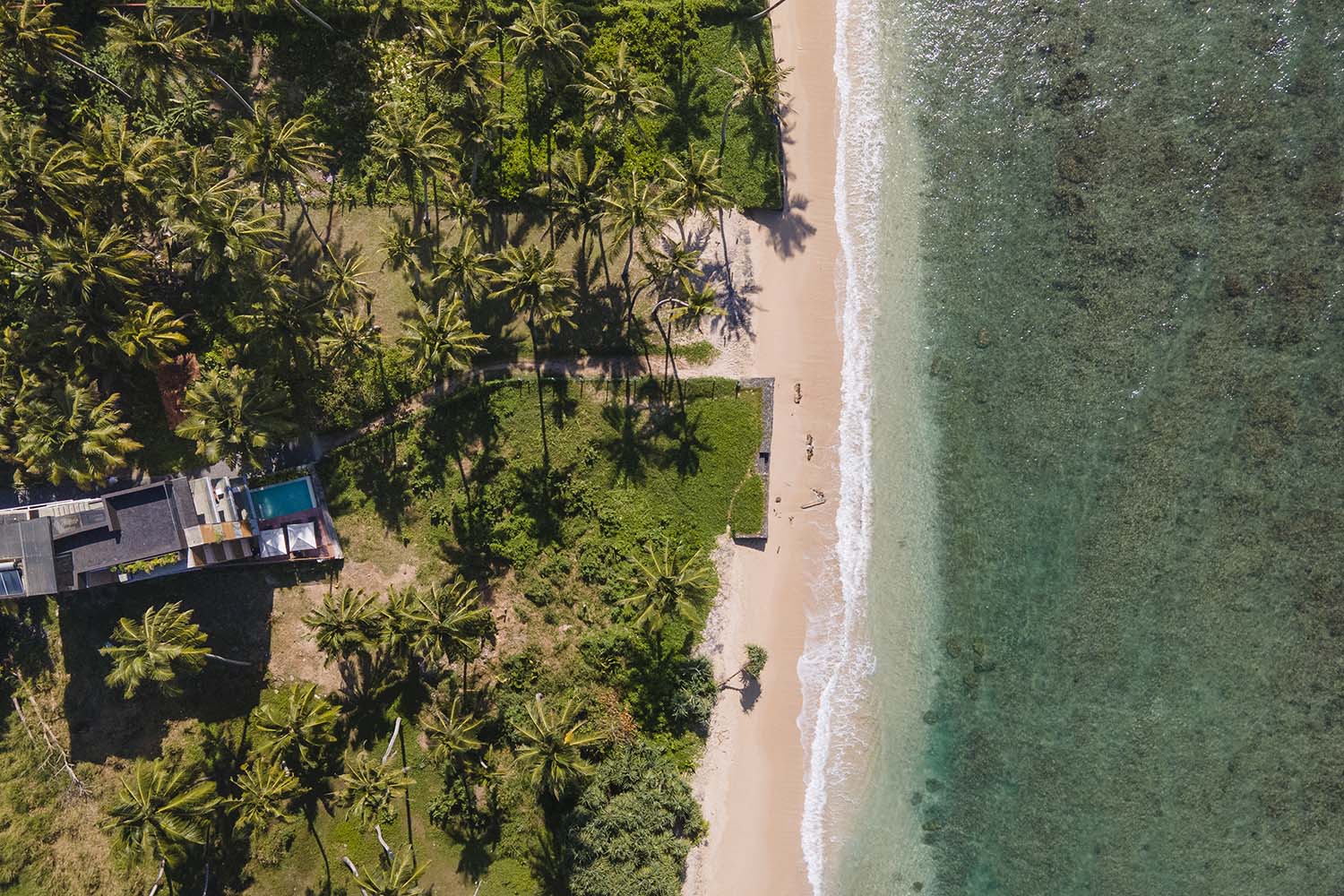 Just two and a half hours by road from Colombo International Airport, the independent boutique hotel is located amongst dense coconut groves in the Southern Province on the footprint of an old tsunami-damaged house and explores modernism with local cultural implications along with the area's natural resources for a singular appeal.
Set mere metres from pristine beaches, Jonathan Ashmore tells us: "This project opportunity captivated my imagination entirely; the project became a natural progression from ANARCHITECT's award-winning desert retreat in the Emirates (Al Faya Desert Retreat & Spa) given its familiar scale and number of rooms. With an equally inspired context and contrasting climate (from the desert to the tropics), it was a natural continuation of my own and our studio's passion for 'destination hospitality' and 'global-local' approach to our projects to create a stand-out, of-place property that was intrinsic to its location, purpose and environment."
The building has a purist, part-Brutalist form that follows the alignments of the original plot and captures views toward the ocean and the bustling town to the rear, extending vertically from a slender existing footprint to take guests up into the palm grove on a journey within an open-air feature staircase offering new perspectives of the coastline and the dense vegetation.
The first hotel for this new brand, guests can look forward to open-air private baths and rain showers, private gardens, and chic-stark interiors, making this cool surf town retreat a must-visit destination in southern Sri Lanka.
@hardingboutiquehotels
@anarchitect_co