If you've ever sat down (and you have), you've sat on a Monobloc. Outdoor cafés from Bangkok to Bognor Regis, Scunthorpe to Siberia; where there is a need for cheap seating, the Monobloc has reigned. Who knew you and your derrière had been in contact with so much design history?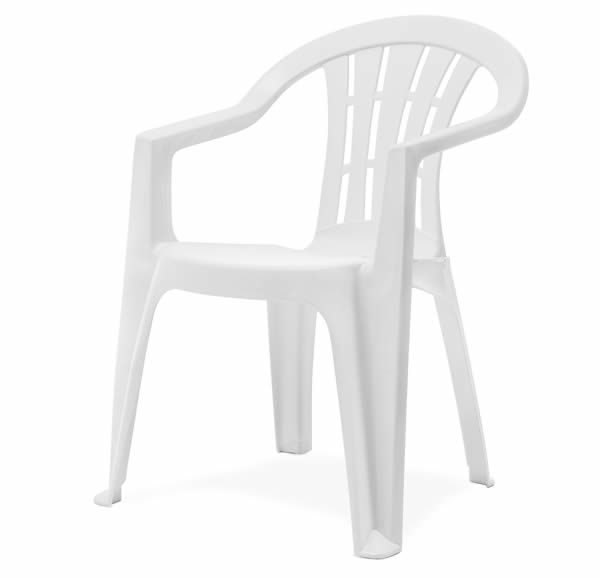 The concept of making a chair from a single piece of material has long fascinated designers, and experiments date back to the 1920s; with early efforts involving the pressing of sheet metal or bending of laminated wood. It was the plastic revolution of the 1950s, though, where the iconic chair found its form, early mass-produced models including Danish designer Verner Panton's eponymous Panton Chair (1958-68) and the Bofinger Chair (1964-68) by German architect Helmut Bätzner.
Both remain iconic design pieces until this day, but it wasn't until the early 1970s when French engineer Henry Massonnet began work on the archetypal Monobloc we know and love today; reducing the duration of the entire production cycle to less than two minutes, and setting a blueprint that companies throughout the 1980s would use to flood the market. Such is the Monobloc's ubiquity, the humble plastic chair has become a key piece of popular design culture, and a reference point for countless designers and artists — the third temporary exhibition at Vitra Design Museum's new Herzog & de Meuron-designed Schaudepot, Monobloc, A Chair for the World explores the icon's enduring influence.
From Jürgen Lindemann, who has spent nearly a decade photographing Monoblocs wherever he finds them, to reinterpretations from heavyweight design talent like Fernando and Humberto Campana, and Martino Gamper, the exhibition pays homage to an inimitable piece of design history; representative of global mass consumption, of homogenisation and democracy in design, of the 1980s' throw-away culture … a manifestation of our complex relationship with products and material culture. Pull up a pew, this is a long story.
Monobloc, A Chair for the World continues at the Schaudepot, Vitra Design Museum, until 9 July.