Film buffs! You probably think you know everything there is to know about Stanley Kubrick, right? Think again. Even the most fanatical Kubrick completist will find plenty to sink their teeth into in Stanley Kubrick: New Perspectives, as the book (an exhaustive, weighty tome that clocks in at 260 pages) draws from previously unseen archive material including the late great filmmaker's own personal hoard. So unless you've been rooting through the Kubricks' attic when they weren't looking, prepare to have your eyes widened.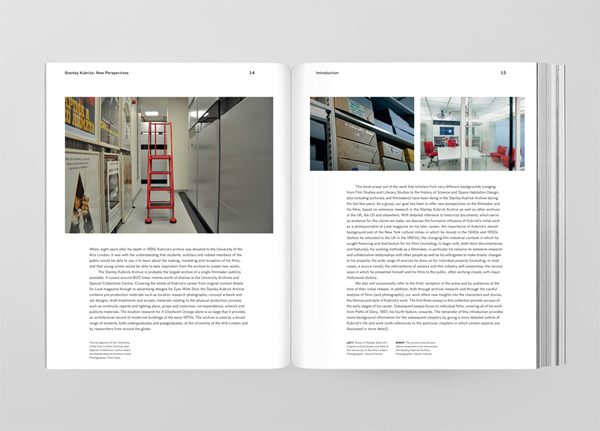 Kubrick's archive has actually been in the care of University of Arts London since 2007, and it's been an invaluable resource for the book's authors. Richard Daniels, UAL archivist, has joined Peter Krämer (author of two BFI Film Classics book on 2001 and Dr Strangelove) and University of Cambridge film scholar Tatjana Ljujic to compile the work. Between them they have contributed essays on all things Kubrick, from his early career as a photojournalist to his final film Eyes Wide Shut in 1999.
As well as presenting a trove of intimate behind the scenes photographic stills, the book — which often goes into incredible detail — analyses Kubrick's obsessive working methods, dissects the critical and public reception of his films, and looks at their memorable marketing moments. One of many letters penned by Kubrick reproduced throughout the publication (included below) sees the director rejecting initial concepts by iconic designer Saul Bass for The Shining's marketing materials. It's spellbinding stuff for anyone with an eye on cinematic history.
Stanley Kubrick: New Perspectives is published by Black Dog Publishing.