BÜRO KLK (who we last saw updating a favourite of the Austrian capital since 1870) have completed an interior update on renowned Viennese fine dining, two Michelin-starred restaurant, Mraz & Sohn; the Vienna-based interdisciplinary studio opting for a distinctive mix of natural materials including clay plaster and untreated timber to create a relaxed yet elegant space for the self-proclaimed 'family restaurant with no borders.'
Located in the family-orientated 20th district of Vienna, Mraz & Sohn is undoubtedly one of the city's most creative kitchens, the restaurant celebrated for its unconventional approach to haute cuisine and down-to-earth attitude. Diners enter the unpretentious corner building in Vienna Brigittenau after ringing the doorbell, much like one would expect when visiting a friend's house. It's this homely approach that sets the scene in terms of ambience whilst the kitchen is a dynamic, bustling space where innovative and globally inspired cuisine is prepared.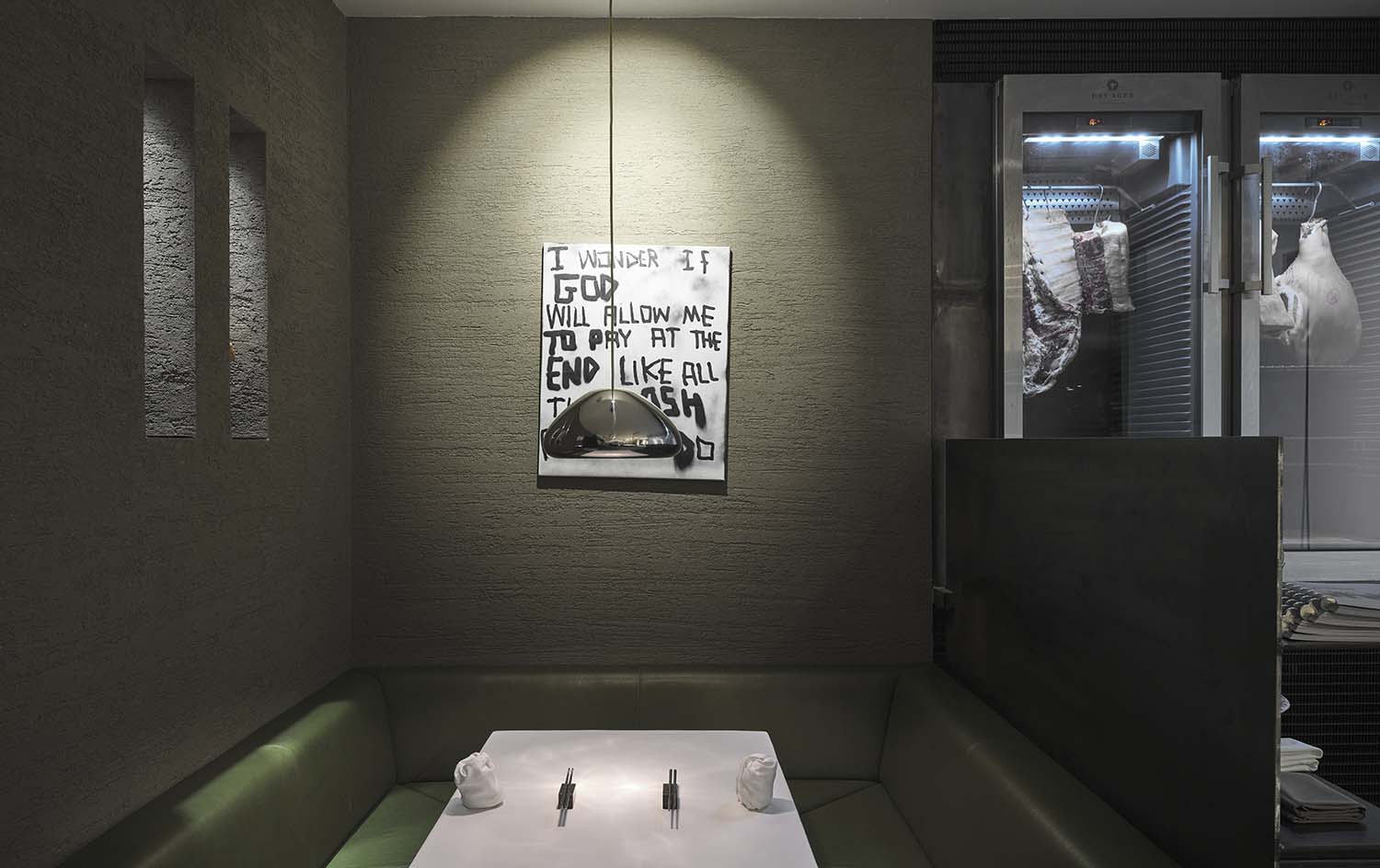 The contemporary dining room was updated according to the vision of the creative forces behind the pass, the Mraz family-trio of Markus and his sons Manuel and Lukas Mraz, and features shelving units that double as room dividers, a lighting system by Flos that highlights not only the restaurant's expressive dishes, but numerous artworks by Austrian and international artists.
An austere and contemporary new space from which to indulge in a 15-course surprise menu, Mraz & Sohn's combination of genuine hospitality, fine food, and intriguing interiors make this much-lauded neighbourhood bistro a force to be reckoned with on the international gastronomy circuit.