Completed in 2021 by design studio, Patsioras, Der Grieche is a fine dining Greek restaurant located in the sixth district of Vienna's city centre.
A space with simple but well executed aesthetics, Der Grieche's design was influenced by the Viennese bistro scene whilst at the same time redefining the 'Greek tavern culture' that people outside of Greece sometimes misunderstand; the result an urban environment with a calming ambience.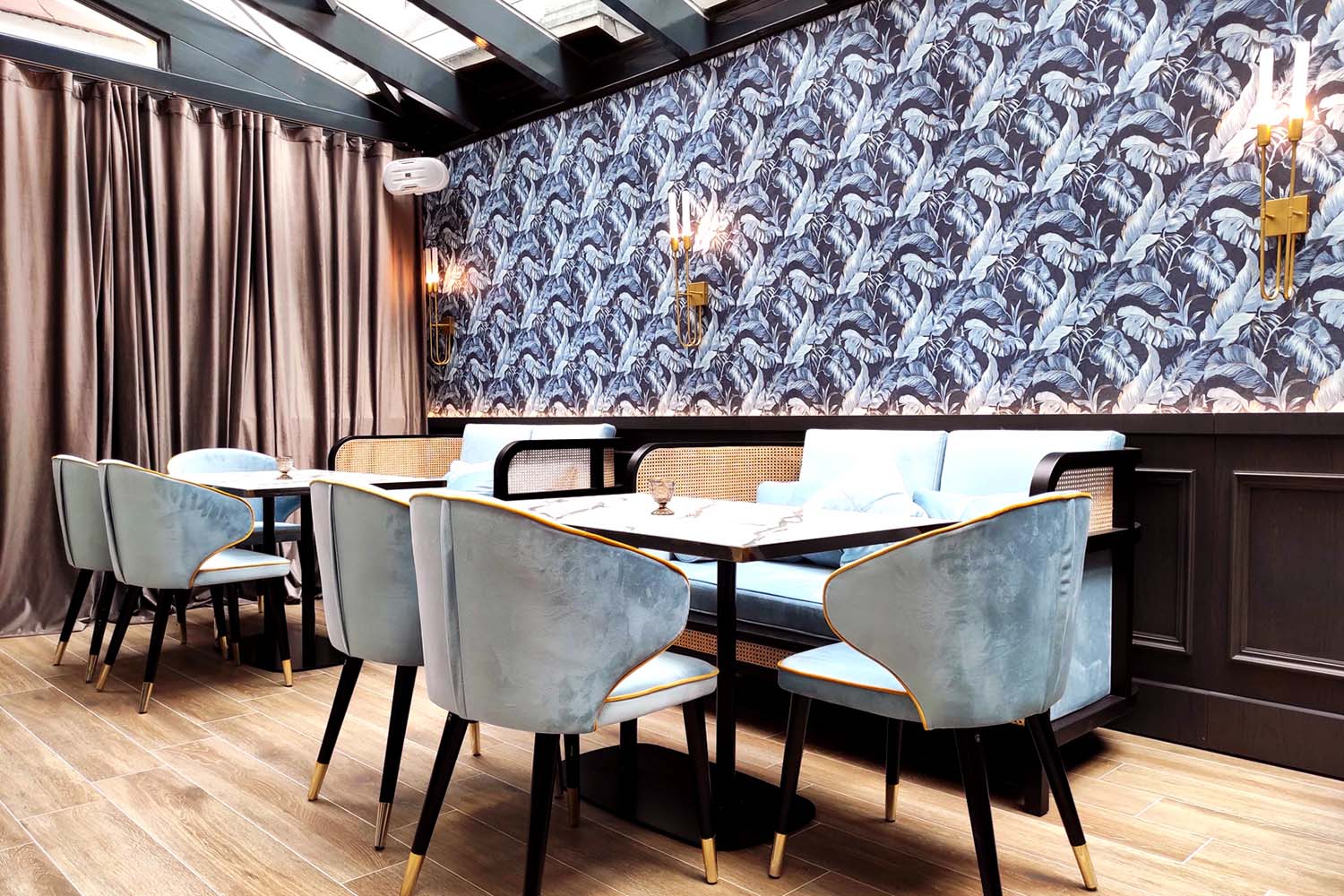 Colourful wallpaper and murals complement blue velvet seating and coloured drapes, with the focal point of the small dining room its fireplace, adding a homely feeling. Elsewhere, the use of wood structures and displays, marble and glass, serve to make the space appear larger whilst ensuring its intimacy.
Offering elevated dishes fused with international techniques, diners are guaranteed fresh fare made with top quality ingredients and lots of passion. Here, guests are invited to experience traditional dishes in a new way whilst indulging in exciting pleasures. Whether visiting for a lazy lunch or delicious dinner, the great food and wine encourages a relaxed attitude, meaning you'll be itching to linger a little longer.
For a taste of Greece and fine hospitality in the Austrian capital, Der Grieche is a suave spot from which to soak into the Mediterranean mindset.