A piece of Viennese history, Café Bellaria has been the Austrian capital's 'go to' coffee spot for 150 years; the bourgeois cafe a favourite amongst coffee lovers, gourmands and bons vivants since 1870.
Preserving the historical architecture whilst creating an authentic relationship between traditional and contemporary elements, local interdisciplinary studio Büro KLK have carried out a renovation that nods to the cafe's legacy as Vienna's oldest and as a UNESCO World Heritage Site; the Wilhelminian style building having been transformed into a space for encounters based on the tradition of Viennese coffeehouses, infused with an inspired sense of the 21st century.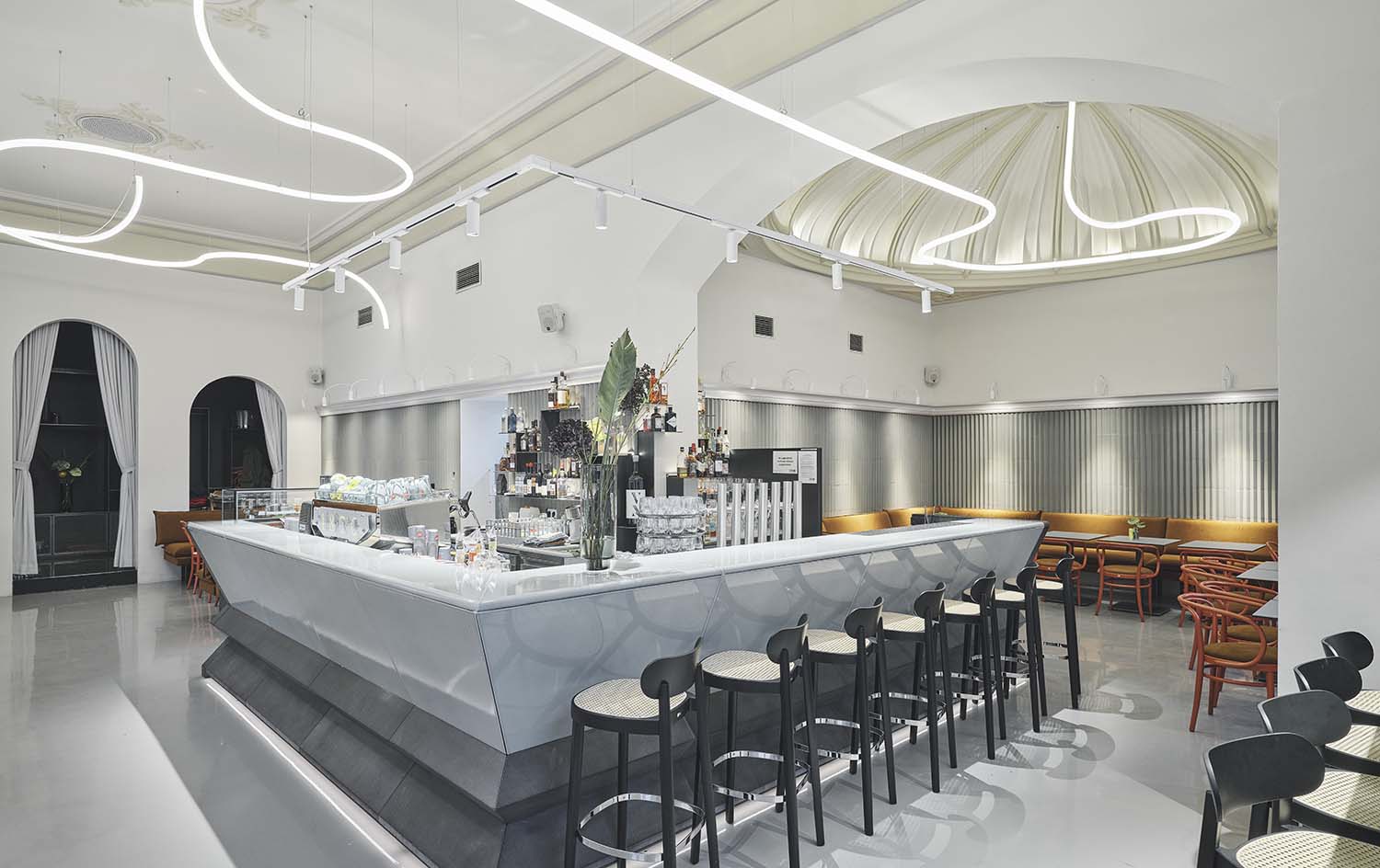 The muted colour palette was inspired by the meaning of the word 'Bellaria', meaning 'pleasant air', with furniture, materials and finishes subtly injecting pops of colour; the designers opting for earthy to reddish shades, light blue and green tones. A Pyrolave lava stone bar adorned with Thonet stools is a stunning focal point, whilst velvet-covered benches and Thonet chairs are placed around the sides of the venue for more intimate encounters.
A café whose walls have seen and heard much through the centuries, today Café Bellaria serves sustainable, regional dishes, coffee by day and stronger libations at night. Whether you're visiting to drink, dine, or both, the welcome is always warm, new owners David Figar and Rubin Okotie having reopened Café Bellaria in 2021 as a "modern way of life".
A Viennese coffee house with lashings of history and contemporary gastronomy, the new Café Bellaria Vienna is a design-forward destination set to welcome a new generation to its storied space.