Back with a bang last year, following its two year Covid absence with a gargantuan 20th anniversary edition, Primavera Sound's mirror festival in both Barcelona and Madrid has led to a descaling of its footprint back home on the Mediterranean coast; losing its beach-side compound that had expanded beyond the boundaries of the city itself. More compact in physical size, didn't mean any diminishing of its big-hitting lineup, and for some of its older attendees *cough*, the reduction in walking was a positive change.
A festival committed to lineup diversity in both gender and genre, recent years have showcased a broad selection of artists spanning a multitude of sounds, from the latest urban experimentations to the very cream of the music world's biggest names. 2023's pared-back edition was no different, with homegrown pop superstar, Rosalía, one of the biggest names on the bill, accompanied by diverse artists including PinkPantheress, Jockstrap, Yves Tumor, Kelela and Baby Keem. But it's those in the 'cream of the music world' category who, surprisingly, are the ones who dictate the story of this year's Primavera Sound; as four bands with a combined age of 768 (two are duos) manage to steal the show.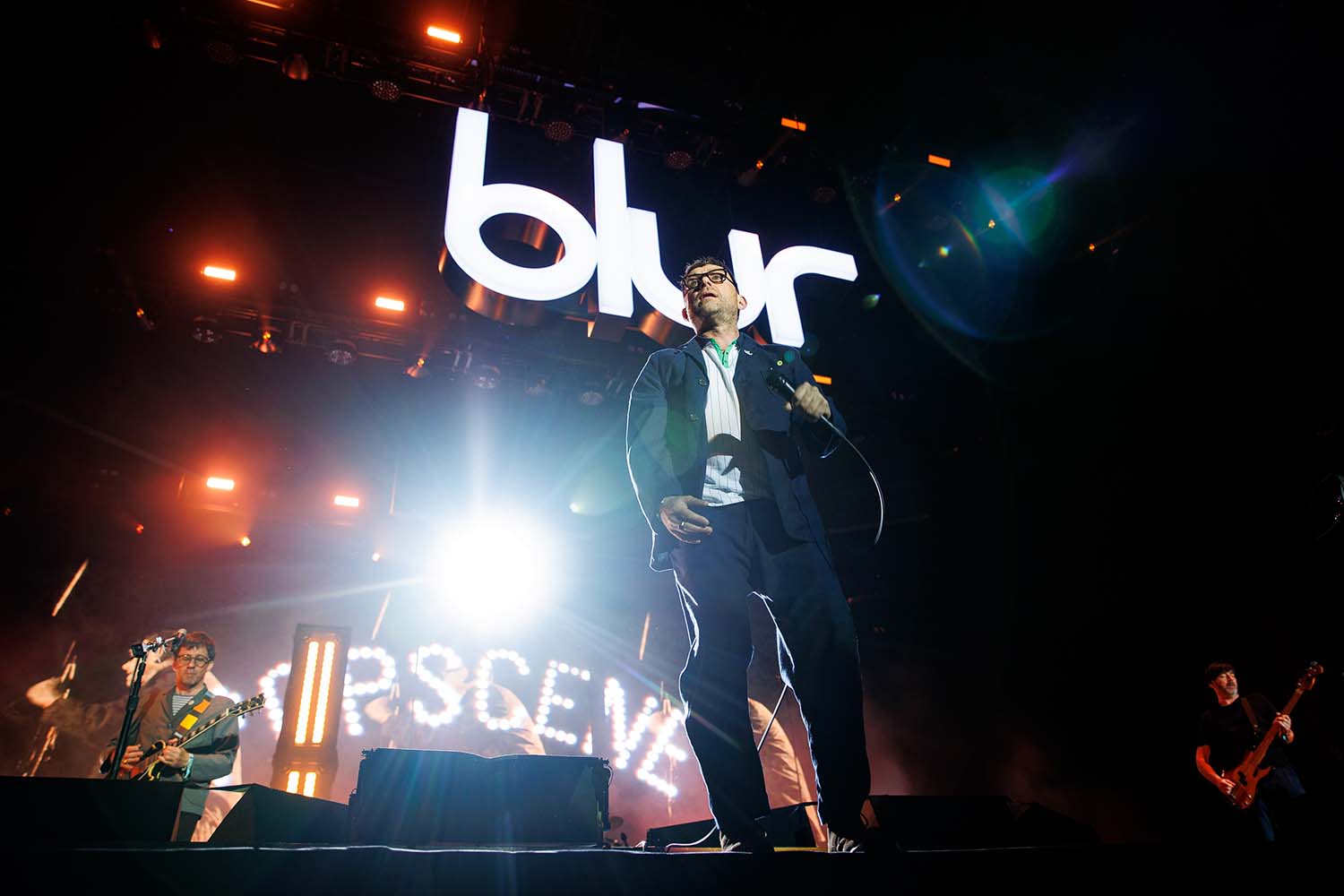 It all starts on the traditional opening evening, when Pet Shop Boys (68 and 63 years old, for those keeping tabs) drop banger after banger, even the most committed of fans surely having forgot the existence of tracks that most modern bands could only dream of having written. There is, admittedly, a touch of 'tribute' about the performance, but it's the perfect way to begin a long weekend of partying, and to hear iconic songs like It's a Sin and West End Girls being belted out by a whole new generation is positively heartwarming.
Neil Tennant and Chris Lowe are key figures in Britain's dominant 1980s synth-scene, and it is these artists who continue to be adored by generation after generation all over the globe. For good reason. Their songs have stood the test of time, and then some, and their proximity to the free and all-embracing world of club culture means they operate in a different sphere to the problematic names of 1970s rock music. It's no surprise that 'the kids' adore these sounds as much as their own. Which leads us on to two more headline acts from the weekend operating in that same sphere: New Order and Depeche Mode.
The former have straddled the divide between rock and dance music since Ian Curtis's death in 1980 put an end to Joy Division. Three years later they released the best selling 12-inch single of all time, a club track in the purest sense. Tonight 67 year-old Bernard Sumner leads the band as he has for the last 43 years. To think about groundbreaking artists as legacy acts is a strange conundrum, and the notion of watching pensioners headline a festival in the 1990s would have been utterly unthinkable. But here we are in 2023, and the crowd fucking love it. Bizarre Love Triangle, Regret, True Faith, Blue Monday … a rousing version of Love Will Tear Us Apart. Sumner may give off 'dad at a wedding' vibes at moments, but his happiness to be with us is utterly infectious, and it's beautiful to watch one of the nicest men in music be adored by a crowd spanning several generations.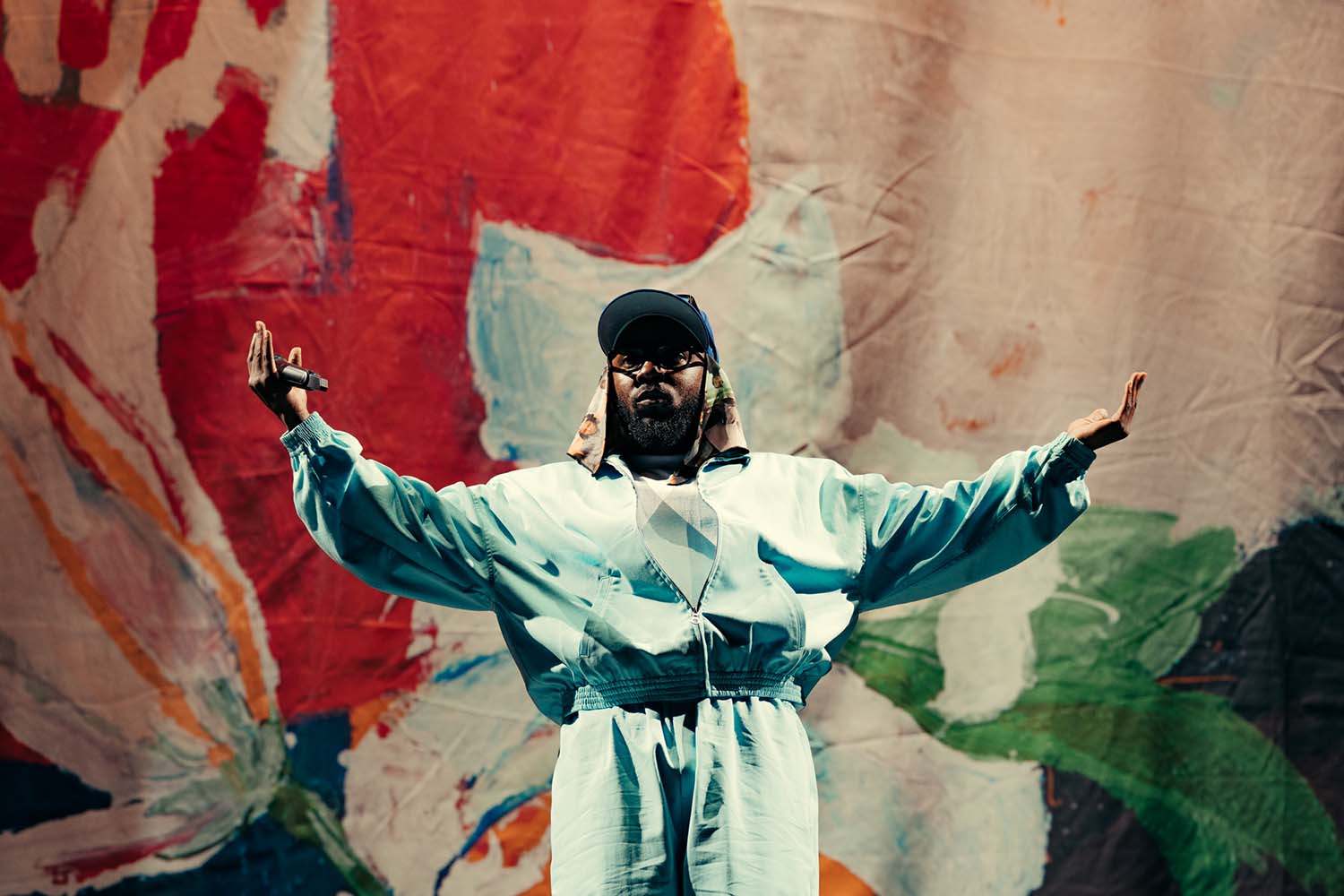 The latter have somehow managed to defy the years, and despite now being themselves in their sixties, retain a level of 'cool' that the youngest bands on the bill could only dream of. The recent loss of Andy 'Fletch' Fletcher having reduced them to a duo, Dave Gahan and Martin Gore come out all guns a'blazin', Gahan giving us his best ringmaster, announcing himself to a whole new audience as the greatest living frontman. Depeche Mode have over 40 years of music to draw upon, and they span it all with poise and power. From the synth-pop of Everything Counts to the desert rock swagger of Walking In My Shoes; World In My Eyes, with its touching visual tribute to Fletch; epic versions of Enjoy The Silence and Personal Jesus; and a riotous rendition of I Just Can't Get Enough, it's a performance that confirms themselves as one of the world's biggest bands.
Then there's four chaps who formed a band in London, 1988. Eight years since their last tour, we're close to not being bothered to even watching Blur, but time off has been kind. As good as they've ever been, and looking like they're enjoying it more than they ever have, one of Britpop's big two literally stomp through a setlist packed with more hits than one could imagine. There's No Other Way, Song 2, Country House, This is a Low, Girls & Boys, Parklife, Beetlebum … it's sing your lungs out time, but the performance itself — loose and carefree, whilst simultaneously energetic and accomplished — is the real star of the show, and they take their place as part of a mature quartet who show Primavera Sound that age is just a number.
Sure, Rosalía wows on her home turf, and Kendrick Lamar's first performance in Barcelona in almost ten years is blistering brilliant. Daphni turns out one of the most impeccable DJ sets of the weekend; Skrillex defies a stage fire setback to rock out a late-night masterclass, nepo baby Fred Again.. is well received by a main stage crowd, Juliana Huxtable and Jasss get a gleefully diverse set of club music fans shaking their hips, and countless cutting edge starlets in the making are found across a multitude of stages, but I, a man well on the wrong side of forty, am calling it. Primavera Sound 2023 was owned by artists closer to collecting their pensions than thinking about reshaping music scenes. And there's something kinda nice about that.