From public sex in its windows to Solange giving her brother-in-law a good hiding, this is a hotel famed for its decadence. Soon to arrive in Ibiza, this new opening feels like a sort of decadent homecoming for The Standard.
Located mere steps from Ibiza Old Town's pedestrianised Vara de Rey, The Standard, Ibiza, is set to open this April. Slated as a year-round adult playground, the hotel will embrace the White Island's bohemian history and the unabashed fun of The Standard; bringing to the Mediterranean a marriage made in heaven.
With 53 rooms and suites, the hotel has been conceived by Lázaro Rosa-Violán and is set within a stark-white building that forms the backdrop for a bright, eclectic décor; Oskar Kohnen in collaboration with The Standard's in-house design team, creating a simple but immersive ambience and aesthetic throughout.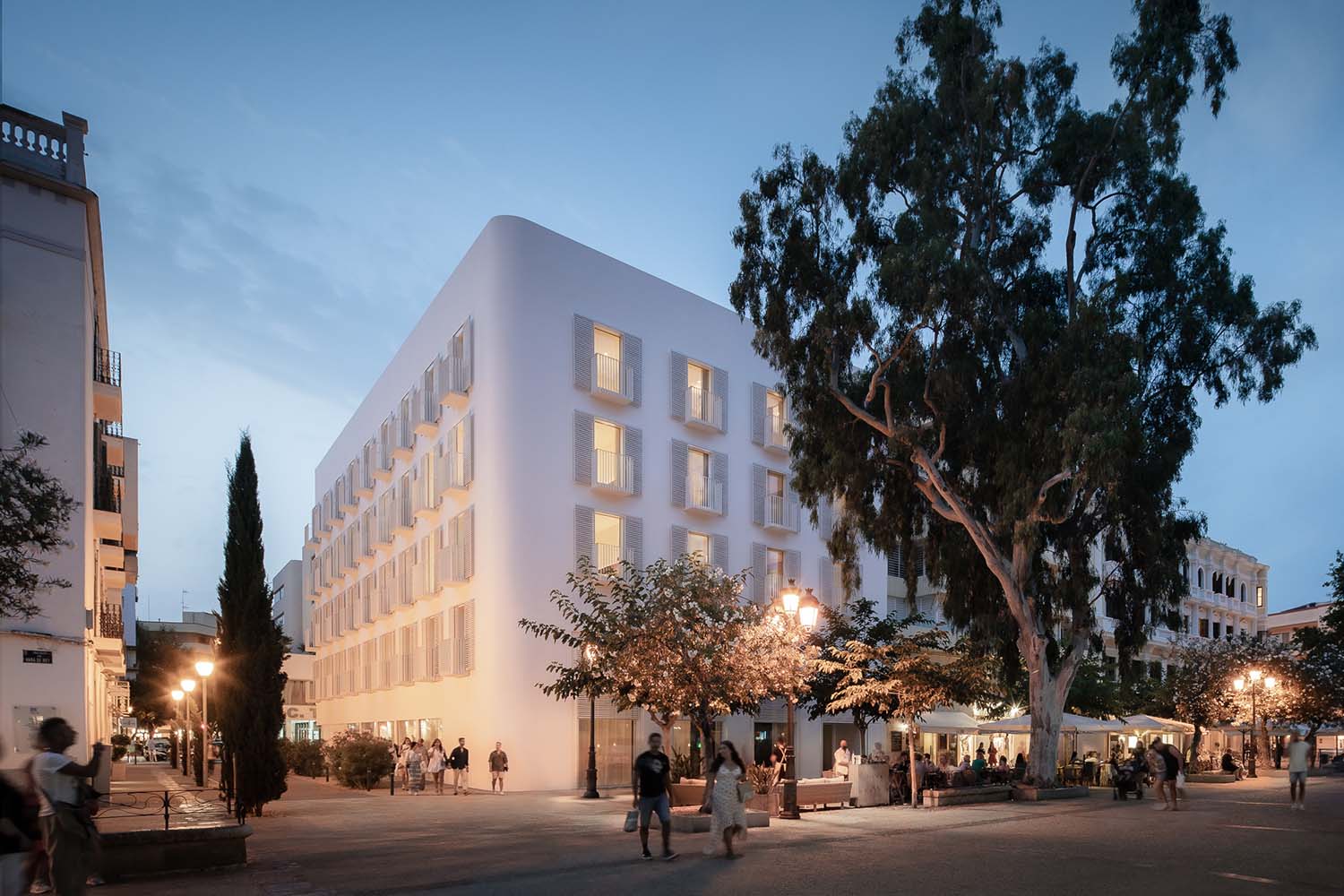 Open from breakfast through to dinner, the restaurant situated at ground level will serve dishes made up of local and fresh ingredients, before transforming into an intimate nightlife experience come nightfall. In keeping with the pace of the island, you can expect the restaurant and rooftop bar to stay open until the small hours, offering dancing, cocktails, and an all-around alternative vibe to the island's larger venues.
With views over the Castle of Ibiza and beyond, the rooftop bar is also home to a 15-meter swimming pool and nods to the rooftop destinations The Standard has made famous in LA, New York and London; bringing a new and international style to this famous Balearic Island.
Casa Privada, meanwhile, will be located in a separate building and will be able to host groups of family and friends, the one-of-a-kind hideaway equipped with a private pool, bar, gym, lounge and 14 guest rooms.
Whilst Ibiza is a microcosm of everything that satisfies, The Standard is set to carve out its own playful hedonism and style on this eternally playful island.