A 100-year-old waterfront warehouse in the Western Australian city of Fremantle has been transformed into a new microbrewery, the $10m project now home to Gage Roads' flagship venue, Gage Roads Freo a 3,600 square metre space able to house 1,500 thirsty guests from 11am to late every day.
A place to sit at the harbour and watch container ships go by whilst sipping on a selection of refreshing beers, this new space was completed by ICS Australia and comprises a working brewery, including a 25-hectolitre brew kit boasting 16 tanks capable of brewing up to one million litres of beer a year. That's as well as a restaurant, bar and cute alfresco area with children's playground.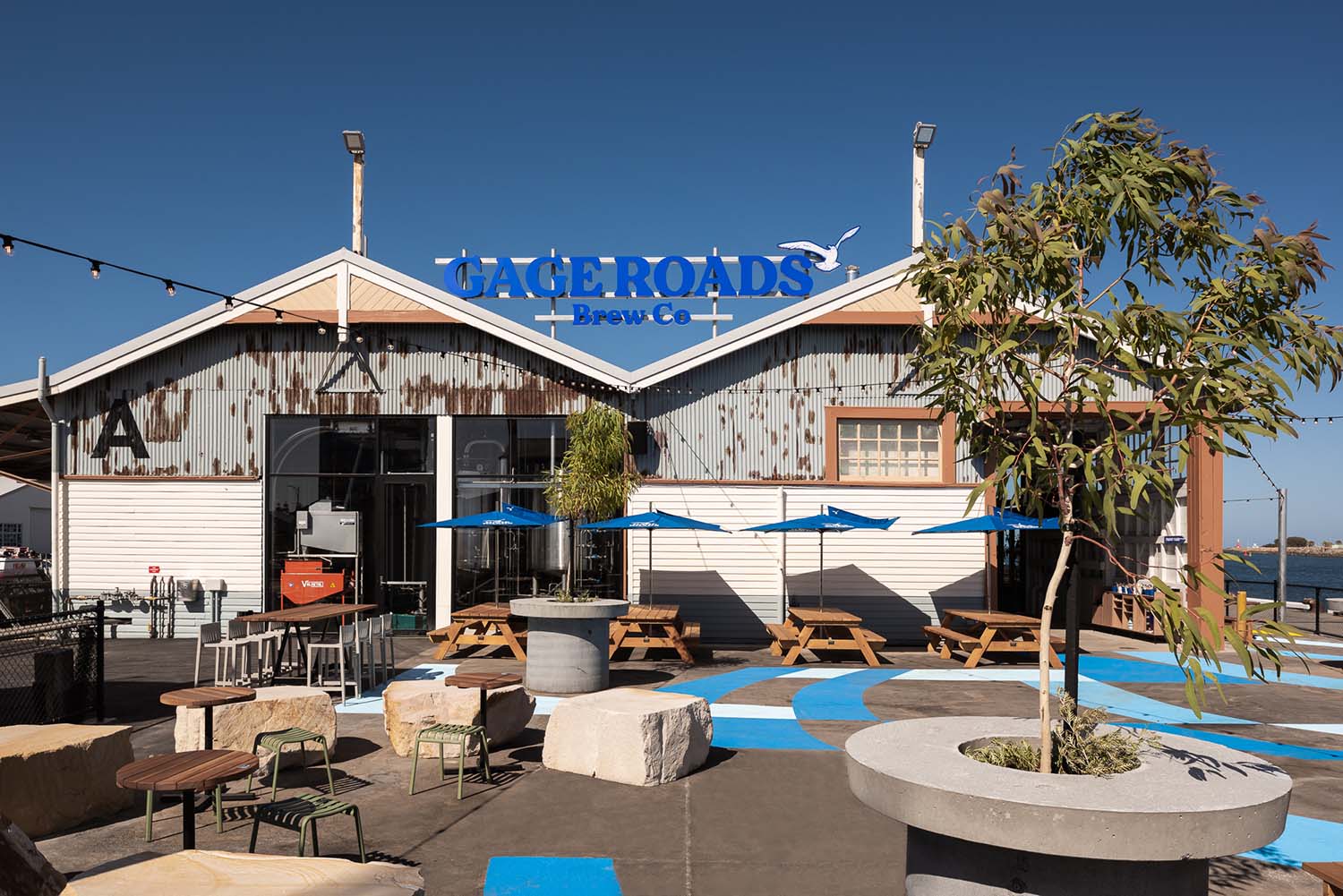 Originally constructed in 1926, the A-Shed makes up one of the last remaining complete sets of early 20th century port cargo sheds in the world, its restoration part of the McGowan Government's vision to transform Fremantle's historic port side waterfront into a tourism and recreation precinct. A new addition to Perth's already flourishing craft beer scene, guests can tuck into a diverse food offering as well as beers and ciders, the menu offering everything from oysters and tacos to sandwiches and pizzas, all dishes made using local WA produce and infused with love.
Commenting on the project, ICS Australia's Director, Craig Peterson, said: "The project has been a highly unique revitalisation project from start to finish. The A-Shed is an iconic piece of Western Australia's harbourside heritage. Its renewal pays homage to the history of the building and the area, while unlocking its next chapter as a contemporary new waterfront venue which will enhance this historic and somewhat hidden part of Fremantle." 
 
For stellar brews, killer sunsets and all-round good time vibes, this fascinating piece of Australian port history lives on for a new generation to enjoy in a very different manner.