Having made an impression with London's Bibigo, and Evelyn's in Manchester's Northern Quarter, Central Design Studio are a young studio with an expanding portfolio that belies their years; dominated by clean interiors where pattern, vintage moderns, handcraft, natural materials and emphasis on lighting are king.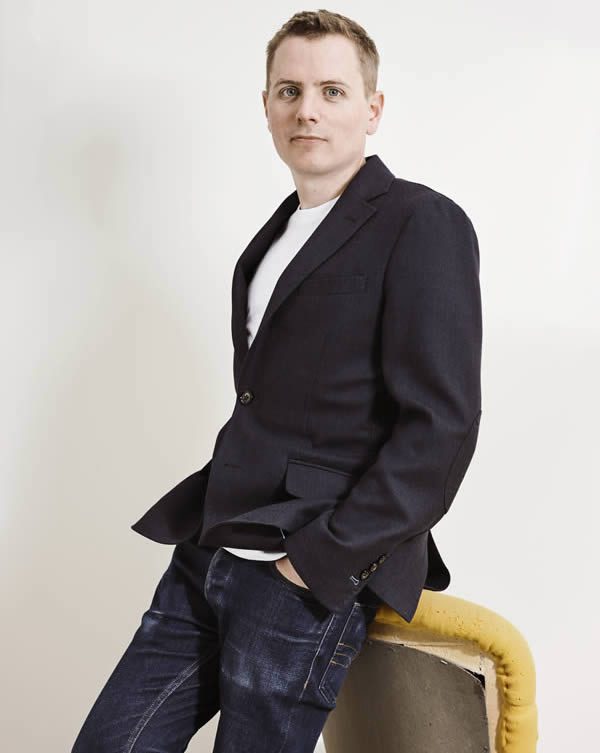 Central Design Studio launched in 2010, its founder Ian Haigh coming off the back of stints at high-profile studios like David Collins, United Designers and Martin Brudnizki. Haigh put together a small but perfectly-formed team with big ambitions to inject personality and a sense of feeling into interior spaces. Just seven years later, CDS's client roster is global; with projects that challenge perceived luxury in the Middle East and Europe.
Understanding why a space — be it café or roof top bar — makes us feel at ease or entertained is as much to do with what you're doing as it is the environment you occupy — there are multiple theories associated with spatial design, and Central Design Studio is at the forefront of giving their aesthetics meaning.
I sat down with Ian, and discovered the importance of substance over style with a man who'd be just as happy designing a shed as he would a multi-billion pound seven-star hotel …
Ian, where did it all start?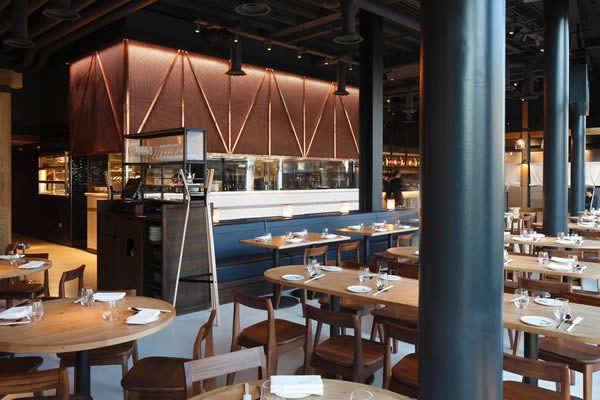 I studied a degree in Spatial Design at art school — a very open course encompassing architecture; interior design; design communication; and life drawing — and it was there I became extremely interested in the effect buildings have on people. It was this theory that really fascinated me; buildings are, after all, where we spend most of our time.
After moving to London I got a job with David Collins. I'd never heard of him before ,and at the time the company was quite small … only 10 or 15 people I think. It was pretty intense. I remember my first day working till 11.00pm, which seemed to be the norm there at the time. The first project I worked on was The Wolseley on Piccadilly. Again, I had no idea who Chris Corbin and Jeremy King [the mega-restaurateurs behind celeb haunts like Le Caprice and The Ivy] were, but I remember coming out of a site meeting with paparazzi outside, thinking: 'this is bizarre!'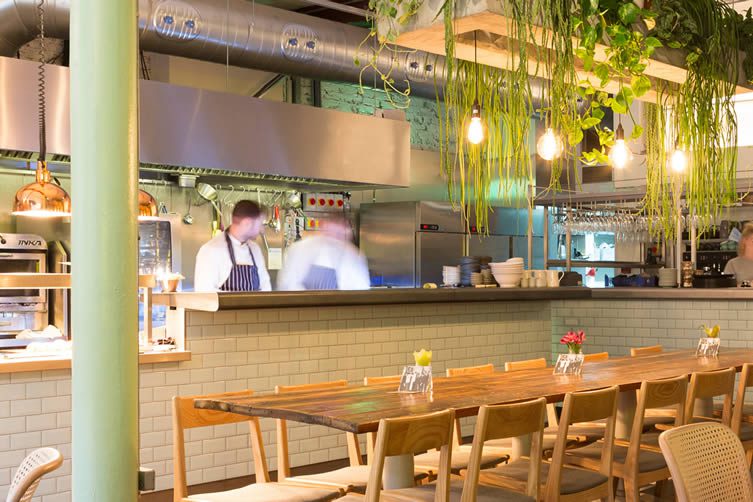 That sort of haute-luxury is in the midst of a comeback, but sometimes budgets are restricted and the 'look of luxury' doesn't come off. Does quality mean more than apparent luxury?
Quality over luxury every time. There's a definite trend at the moment for 'luxury design', but more often than not it's a synonym for bad taste, excess, and a client with more money than sense. You have to look past the gold leaf, the snakeskin upholstery, and over-polished surfaces, and ask yourself: 'is it actually any good?'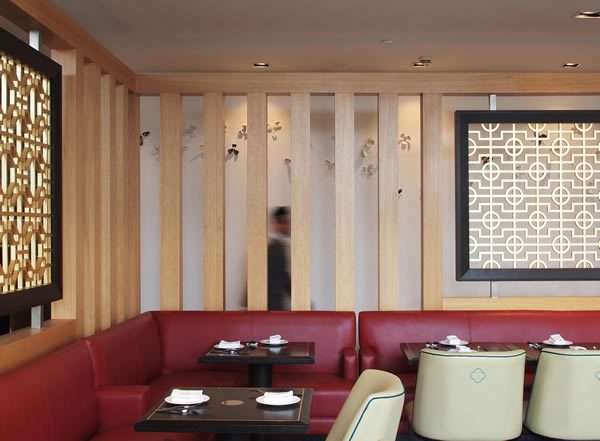 In terms of budget, all projects and clients are different, but the obstacles and challenges actually tend to refine a design; you usually end up with a better solution because of them. The key is knowing how to turn a potential negative into a positive.
With each individual project, what considerations are paramount? Is it the location, the history of a particular building, the characteristics of your client … ?
Because we focus on how a space feels rather than just how it looks, we are known for designing interiors with a relaxed and informal quality to them. I'd say we have more of an approach rather than a 'style', and we let the principles of context, atmosphere, materials, craftsmanship and detail really lead this.
Our starting point is always the location and context, though. We spend a lot of time just walking around the building and local neighbourhood, thinking about what will work.
Lighting plays a big part in your designs. Does it play a key role in the 'feeling' of a space; or is it primarily an atmospheric tool?
Lighting is so important — probably the most important thing, especially with restaurants. It's crucial to creating the right atmosphere and feeling, and you could have a very simple, modest space, but if it's thoughtfully-lit then it will look amazing.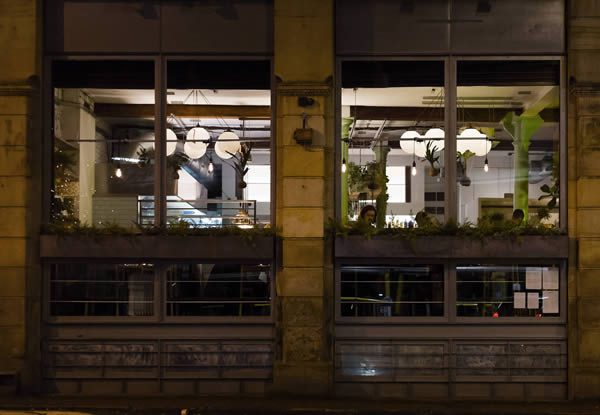 But the 'feeling' is different; and not solely about the lighting. It's also about the materials you use — that specific type of timber treated in a certain way; those tiles hand-sourced from a salvage yard; that paper stock used for the menu, with the logo ever so slightly embossed. It's a very in-depth process.
Can you name a few of your favourite projects to date?
It's usually our most recent project that is my favourite. We've recently completed an Italian restaurant in Riyadh with quite a modest design and a 'neighbourhood' atmosphere; with incredible food by chef Francesco Mazzei.
We're due to complete a hotel project in Bristol, too. This will be really special — a beautiful Grade II-listed Victorian building being brought back to life with a really interesting edge to it. Bristol has a very famous street art scene, and we've let this inspire the design. There are over 500 pieces of art which have been curated by local gallery (and street art festival) Upfest.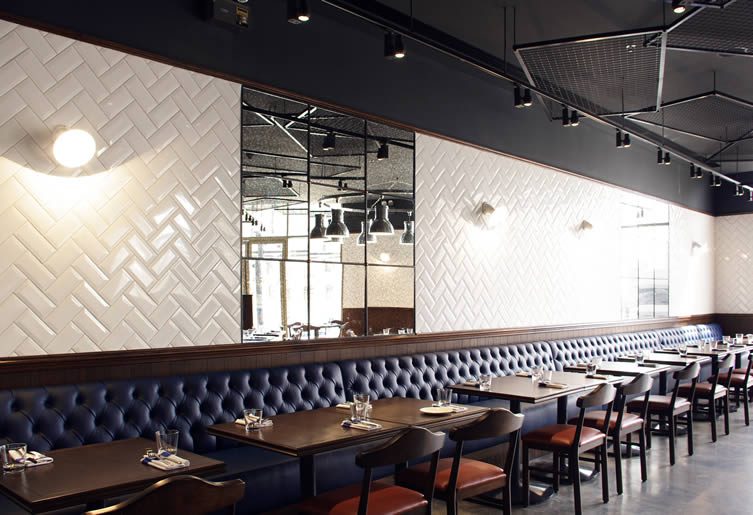 You're known for working with artists, artisans, and crafts people on your projects. Who are they?
We're very passionate about involving other talents. The idea when I set up Central Design Studio was that it was a small core team surrounded by and working with artists, artisans, craftsmen, manufacturers and builders; all these different elements that go into a project. I also think you end up with a much more natural design if you involve and collaborate with others. You need to find talented people and let them make their mark, which avoids a space looking over-designed or contrived.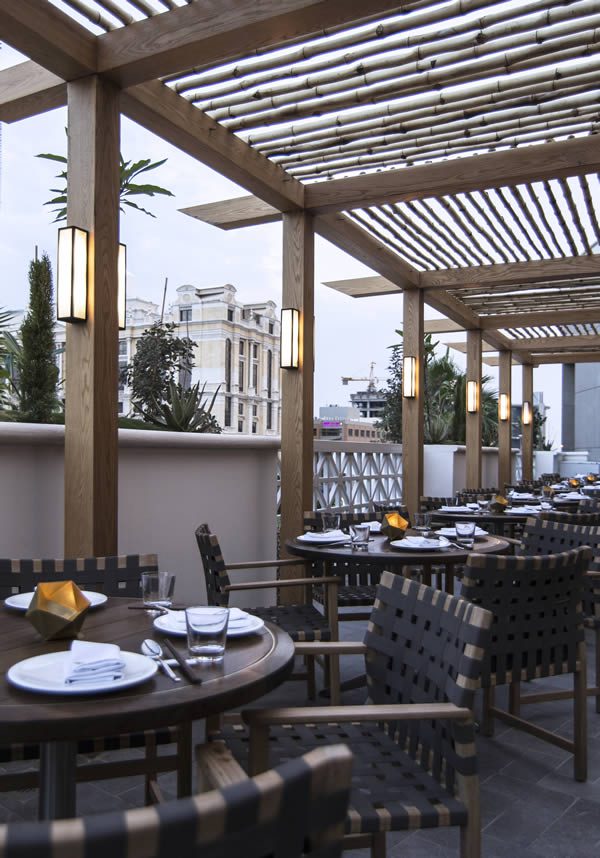 In terms of where we find them, we do have people we work with on almost every project and whom I've known for years; but also you may see someone at a trade show, or online. For the Bristol project, we're working with other designers as well as local street artists. Some of the wallpaper we're using is by a small company called Elli Popp; who I think we came across through Instagram.
What is your favourite aspect of the entire design process?
The end. Getting that sense of achievement that you and the team have delivered this. We are very delivery focused — I'd say 95% of our work is either repeat business or on a personal recommendation. As a designer, it's crucial that you can deliver. People tend to forget this, or are not interested in the details, but for me this is the most important — and hardest — part of any project.
On that note, what would be your ideal project be and where?
I guess the usual answer to this is a multi-billion pound project in the Bahamas or something, but I've always said if we work on a shed in Wales we'd put the same effort into that as we would any other project we do; and we'd make it the best damn shed you've ever seen.