Seeking to set new benchmarks by offering design-driven accommodation at modest prices, a new Australian brand for culturally-minded travellers, TRIBE Hotel Group, has opened the doors of their inaugural property: TRIBE Perth.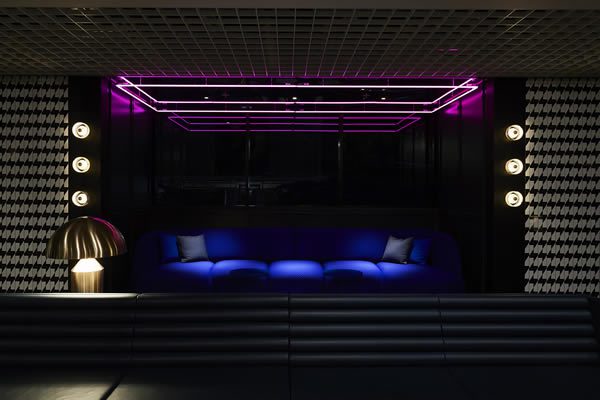 Designed with the modern business and digital nomad travel types in mind, the artfully-curated offering — a concept three years in the making — is part social destination, and part gallery space. As the brand grows, the group will handpick creative partners to design a property that harmonises with its new location.
Travis Walton Architecture (TWA) were chosen for the Perth hotel, bestowing upon it their signature sleek luxe aesthetics; defined by a striking palette of exposed concrete surfaces that contrast with natural stone finishes and vibrant accents of colour. Redefining their vision of luxury, each of the 126 rooms feature inlaid stone finishes, floor-to-ceiling windows and an abundance of cleverly concealed storage nooks.
Downstairs, the lobby showcases the works of Australian artists, whilst communal spaces incorporate an informal reception area, open plan social/work space (for those nomadic freelancers to remain connected), and a bar area with drinks and snacks. Kooky design furniture is dotted around as standard.
With none of the usual hotel clichés or out-of-date services, we're excited to see which Aussie destination will be given the forward-thinking TRIBE treatment next.