The group of friends behind Western Australia's Little Creatures Brewing have been expertly making people unsafe to drive and operate heavy machinery with their signature pale ale and other boozy beverages since 2001, and now the same chaps have opened up a place to sleep off the effects at the Alex Hotel.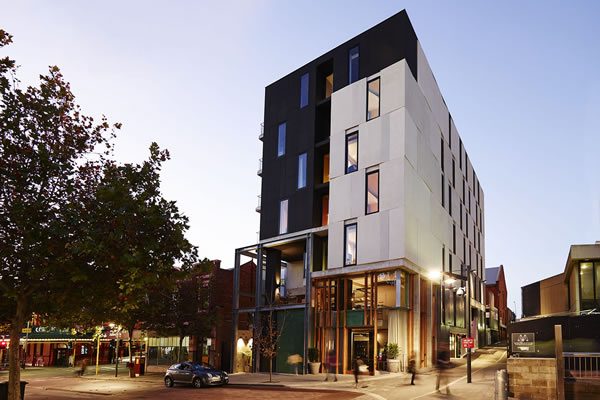 Not that this place is a mere crash pad, you understand. The Alex is a smart, 74-room boutique hotel in the centre of Perth, a stone's throw from the sleek highrises of the CBD and five minutes' walk from the Perth Cultural Centre.
Guests can get their bearings from the Alex Hotel's rooftop terrace, which affords views of that soaring CBD skyline and the Northbridge district, or take one of the complimentary Lekker Bikes and explore the surrounding areas from street level. Back at the hotel, there's a number of stylishly-designed public spaces in addition to that panoramic rooftop; the Lobby Café, the European bistro-inspired Shadow Wine Bar and Dining Room, and the cosy hideaway of the Mezzanine Lounge have got most occasions covered. On the accommodation front, there's a range of room types including one with four bunks "for when you've got the band back together".
If you're the sort who likes to know where the toiletries come from, wonder no more; local firm WA Sodashi are the suppliers. Linen comes from Italy's Beltrami and towels from Australian company Bemboka.