Having operated as a licensed premise and social and entertainment hub for 120 years, Perth's Leederville Hotel has recently undergone a complete overhaul; the venue now home to a series of spaces that include beer bar Sandgropers, entertainment venue Leeder Hall, and function space Evergreens.
Constructed by Valtari Construction in collaboration with West Australian architecture practices Cast Studio, Benson Studio, and Eastern States-based landscape designer Oculus, the Leederville Hotel (which now forms part of the 3,500 square metre Leederville Precinct) retains much of the original finishes and layers new over old, celebrating the building's heritage and chequered history, that includes the tale of an artist who once resided here returning to haunt the property having drowned in his bathtub. No word on whether bathtub gin is on the menu.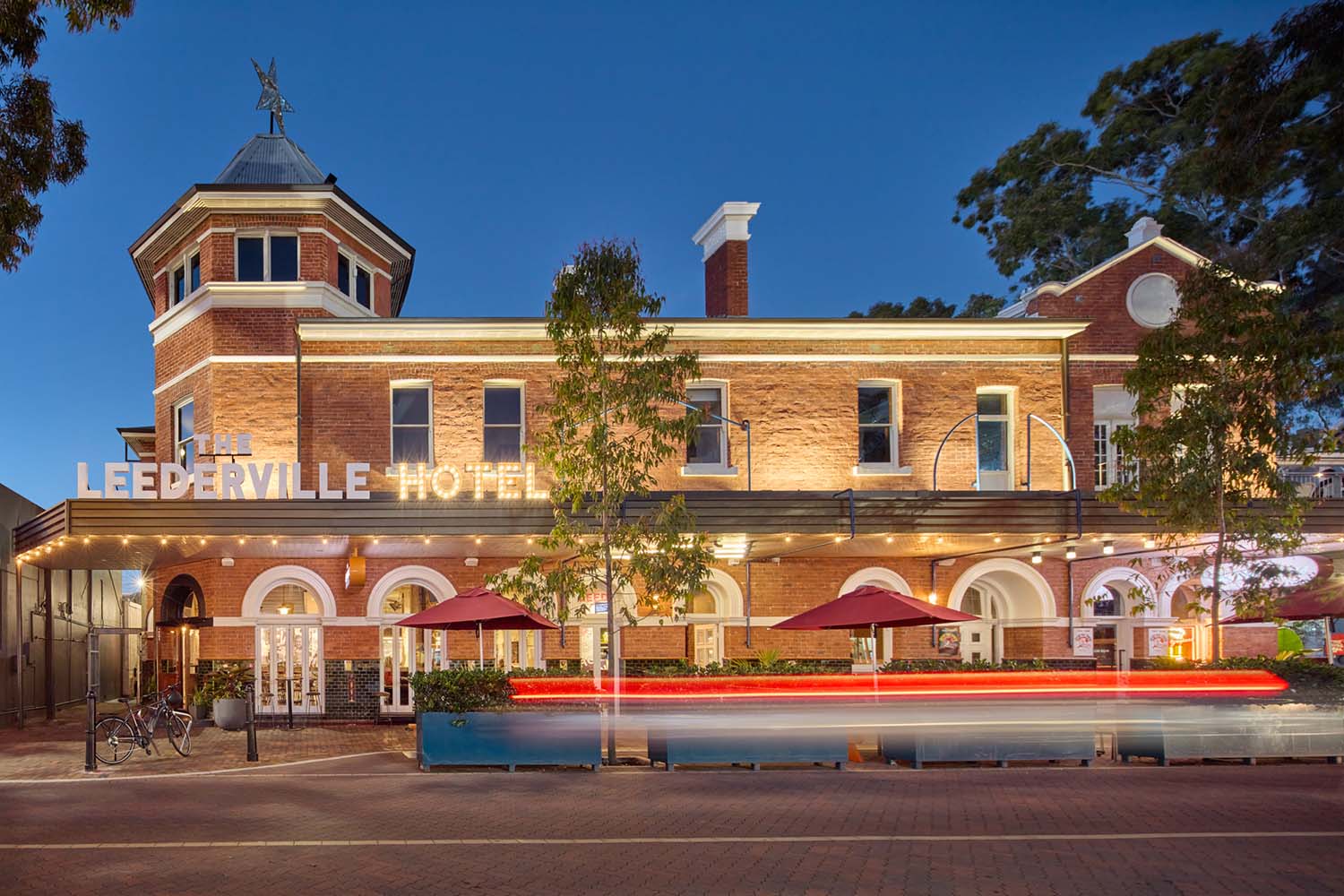 Luke Pruyn, director of Valtari, says the project has been a highly unique revitalisation project from start to finish, commenting: "The Leederville Hotel has been an iconic Perth venue for generations but following a lifetime of adaptions and alterations as well as changes to social requirements over its long history, it needed modernising."
"The Leederville wants to be a comfortable, old-school pub that welcomes all of Leederville and nurtures its diverse, vibrant community. The refurbishment has brought the historic Perth pub back to life and connected it seamlessly with the new Leederville Precinct development and wider community."
A cornerstone of the community since 1897, the Leederville Hotel and the Leederville Precinct at-large (home to a landscaped piazza space; adjoining restaurant Servo kebab and its yard bar; restaurant and bar, The Garden; craft beer bar, Sandgropers; and spots for music, comedy and functions) are set to be a major fixture of the Perth hospitality scene for many more years to come.