Integrating locals and visitors, the public and private domain and London's creative communities, Buckle Street Studios is a sophisticated spot that packs in 103 compact apartments, a mezzanine coworking space, coffee shop, meeting rooms and a concept store into a thirteen-storey building in the city's Aldgate East neighbourhood.
Part of the inspired Locke hotels group and designed by long term collaborators Grzywinski+Pons, Buckle Street Studios was designed from the ground up, the New York-based architecture firm responsible for the exterior and interior simultaneously, something that afforded them the opportunity to capitalise on architectural advantages and curate a truly integrated experience from within and without.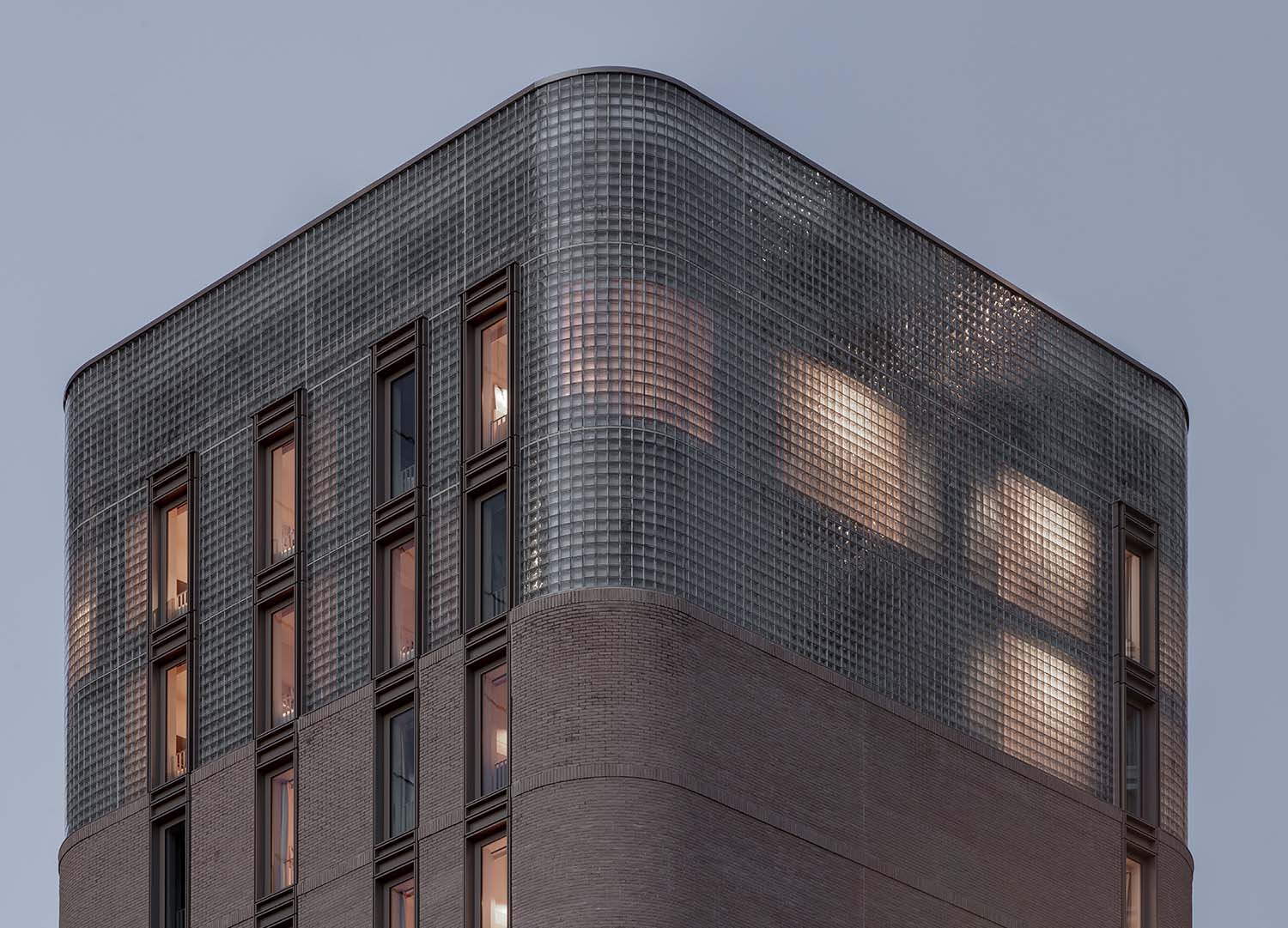 Studios feature a palette consisting blush tinted clay, sage, timber, jute, creamy stone and velvety neutrals. Custom furniture ranges from sumptuous custom sofas to beds, compact tiered tables, shallow linear shelves and hanging timber trays. All is functional and designed for everyday use, without ever scrimping on quality. Whether crashing for the night or planning on hanging around longer, a serene and comfortable stay awaits guests, who can choose from a hotel room, compact micro studios or larger studio and suites.
Located steps from Leman Locke, with whom they share a restaurant and workout studio, Buckle Street Studios is your new go-to stopover in East London should you be looking for comfort and convenience combined with splendiferous design and plentiful amenities.
With fast, free Wifi, coffee on tap and ample plug and USB sockets, the mezzanine coworking space is the perfect spot to get your head down for a couple of hours of work, and if you want to change things up, laptops are also welcome in the ground-floor lounge. Both are exquisitely designed in that now-familiar Grzywinski+Pons aesthetic.
"For us, as architects, and our client, this project also furthers the equally urban and personal interrogation between public and private, residents and visitors," explains Matthew Grzywinski. "This blend is the very stuff of so many of the most successful and vital communities in London. An enigmatic yet alluring public space anchoring coworking spaces and aparthotel rooms create an inclusive and inviting context from which the community and visitors can interact with and inspire one another."
Surely another winner for the community-focused design hotel brand, Buckle Street Studios is an inspired addition to this frenetic corner of East London.