Spring 2022 sees the opening of 25hours Hotels first Scandinavian property, with Danish capital, Copenhagen, soon to be home to 25hours Hotel Indre By.
Part of Ennismore, the 25hours brand is smart and culturally resonant, and focuses on individuality, authenticity and personality. Having opened a slew of properties across Europe (including Florence, Paris, Berlin and Cologne) the group aligns the designs of their hotels with the unique style of the destination in question.
With 243 rooms designed in 'Passion' and 'Knowledge' styles and ranging from 'Small' to 'Gigantic', colour, texture and fabric are abundant here. Designed by London-based Martin Brudnizki Design Studio, some feature a small terrace and access to the secret garden, something extremely rare in a city such as Copenhagen.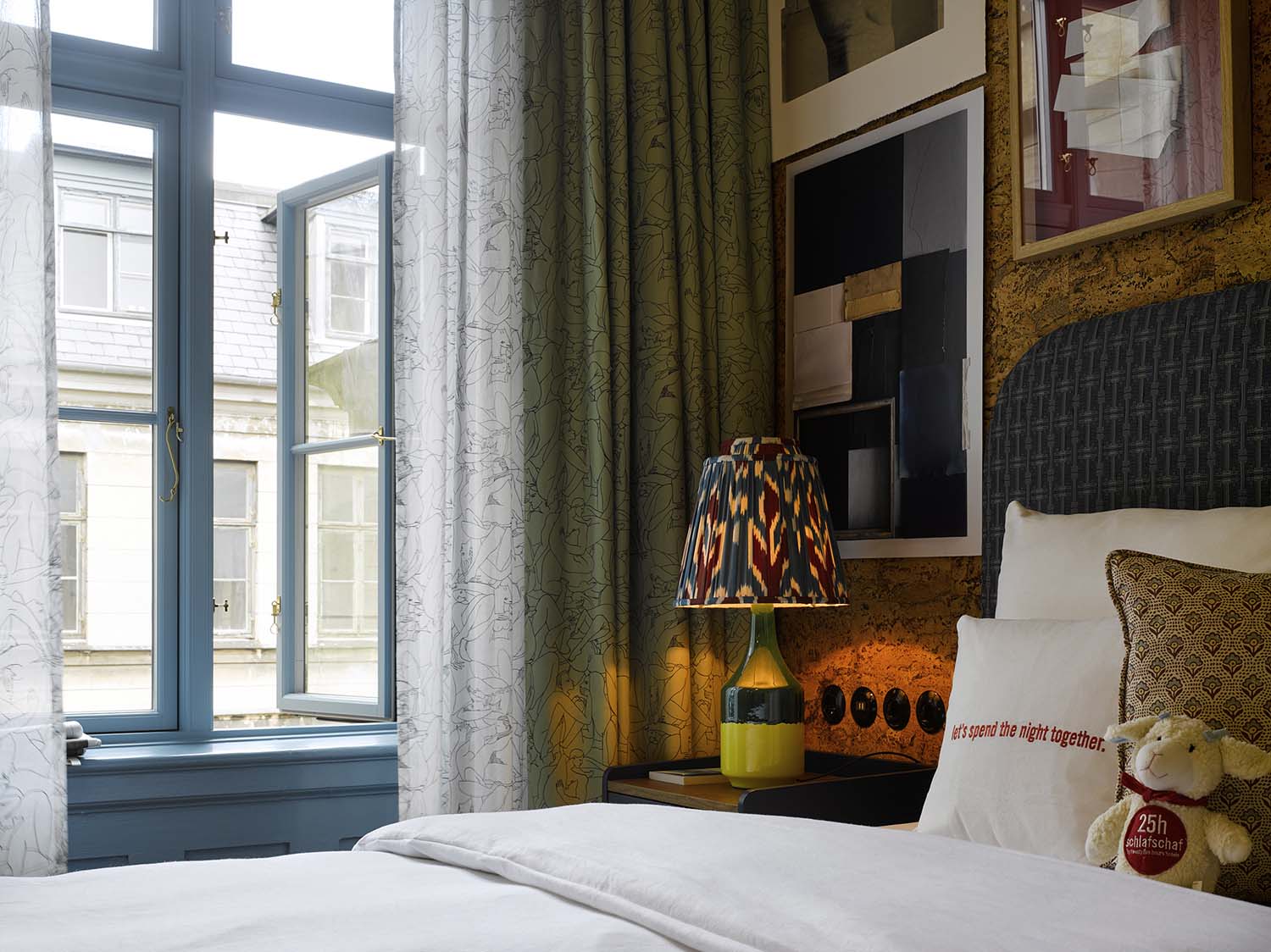 Comprising four buildings dating back to the 19th century, once housing a porcelain factory and later used as a university building, "Coming of Age was the fundamental idea when developing the concept of the hotel," a nod to the building's former days as a university, and resulting in the style of the guest rooms as well as hidden spots including a vinyl room, the 'Love Library,' and Assembly Hall, a central meeting point perfect location for a quick coffee in the morning.
Hot from their Mallorca property, NENI restaurant will serve Oriental-eclectic cuisine, colourful plates intended to be uncomplicated and perfect for sharing. Boilerman Bar, situated in the basement, is a cosy place to while away the evenings with music and top-class drinks; the two hotspots seen as destinations for guests and locals alike.
Guests can 'do as the locals do', and enjoy the urban bikes of Berlin-based firm Schindelhauer, their classic city bikes and e-bikes offering a wonderful way of exploring the charming routes of this handsome city, before returning to the hotel and taking advantage of the outdoor sauna or indulging in a yoga class, all with views of the pretty terrace.
Another surefire success for this hotel brand at the top of their game, Indre By is a fine excuse to return to this clean and cultural capital city.