Copenhagen's Hotel SP34 is a luxury boutique offering by Brochner Hotels situated in the Danish capital's stylish and colourful Latinerkvarteret (Latin Quarter), surrounded by hip cafes, innovative restaurants, vintage stores and cultural venues. If the location alone wasn't enough to draw you there, then the fact that in addition to their sleek hotel rooms, they now have design-led apartments for long term stay, is guaranteed to catch your attention.
Connected to the hotel, SP34 Apartments offer the relaxed vibe of a Copenhagen homestay, with all the perks of a hotel; including a downstairs bar, lobby that can double up as an extended living room, fitness facilities, open-air terrace and several restaurants.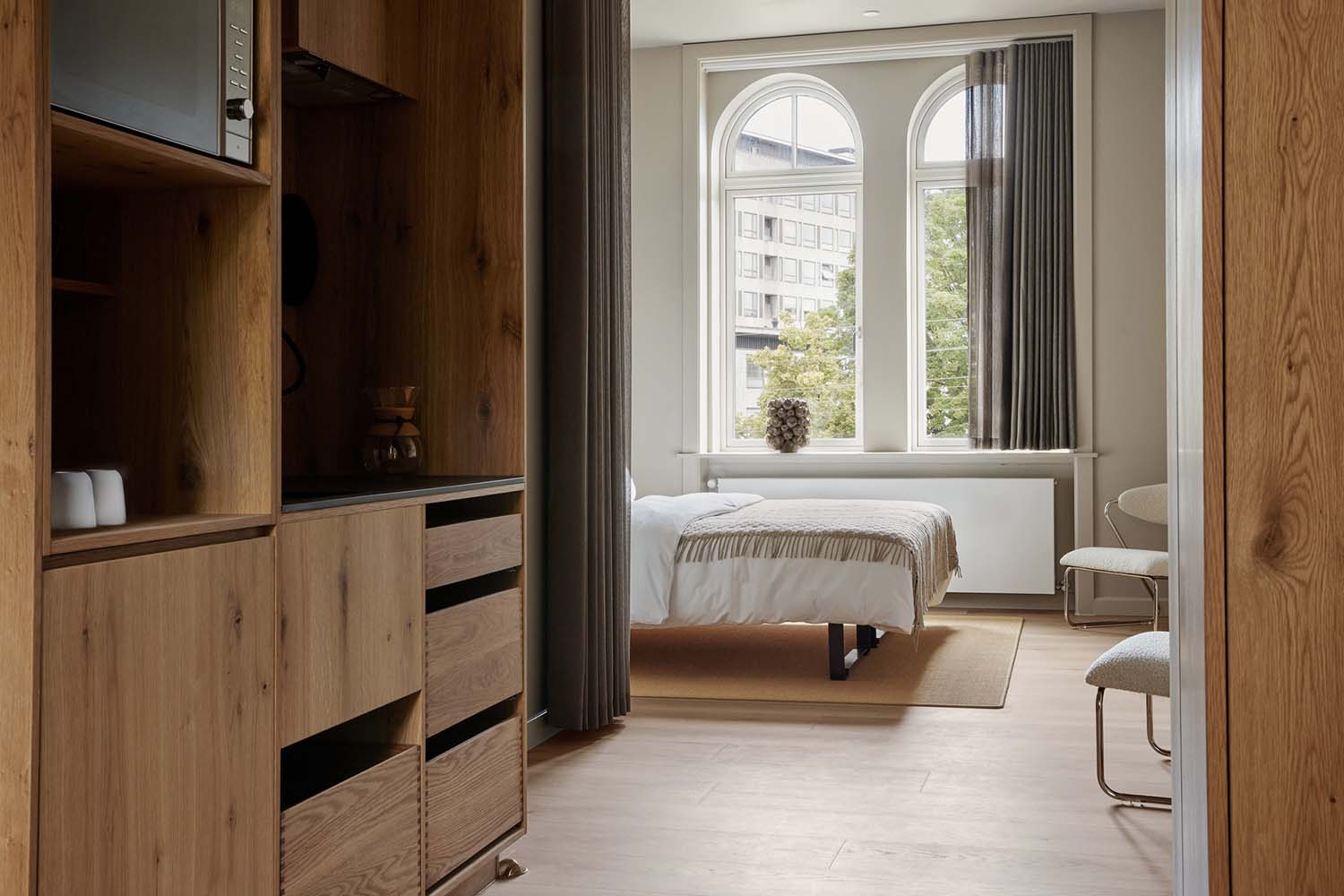 Located in a red brick building built in 1904, the property oozes Copenhagen charm, the original façade of granite and red bricks having been preserved alongside original features such as bay windows and a corner tower. The apartments, of which there are 26, have been designed with a Nordic touch and with convenience in mind; multifunctional furniture and smart storage options enabling guests to tidy up their space in no time at all. A fully equipped kitchen with designer tableware and cutlery, and dapper living area with sofa and dining table, make these apartments the perfect place for entertaining. And, if you run out of anything, simply move the party downstairs to the hotel bar.
From the smaller 'Studio' apartment to the 'Loft' boasting its own balcony, and the 60 square metre 'Penthouse' with epic city views and room for four guests, you'll be enamoured by curated design, cute corners, and outstanding comfort.
If you're looking for longterm options or simply want design-led accommodation that makes you feel you're a hip, bike-riding Copenhagen local, SP34 Apartments are a fine place to call home, however long, in this most liveable of cities.