When folk think of British creativity outside of London, Manchester is often the first name to roll off anyone's tongue; Cottonopolis's status as the global epicentre of the textile trade its foundations, music and art the byproduct of that industry's demise.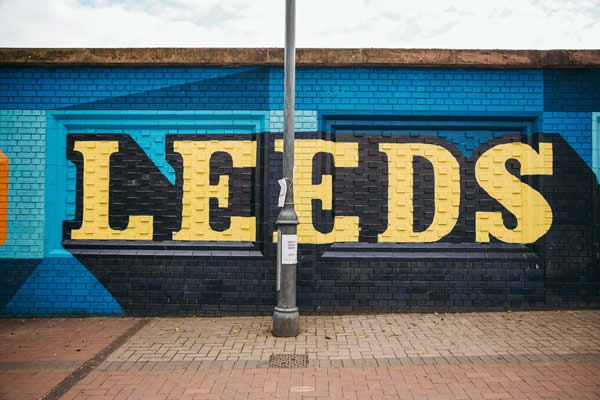 Straddling Cheshire and Lancashire, Joy Division and Factory Records, The Haçienda, Madchester and Oasis would define the city's singular brand of unconventional creativity but, across the M62, there is a city with a cultural heritage more than equal; a Yorkshire rival whose white rose has long been a draw for art's elite.
'Leeds is the most influential art school in Europe since the Bauhaus,' proclaimed artist Patrick Heron in 1971 of the Leeds College of Art; where the careers of two of Britain's most famous sculptors — Henry Moore and Barbara Hepworth— began in the 1920s. Their learnings came a couple of decades after the Leeds Arts Club was founded, and hailed as one of the the country's most radical centres for modernist thinking; a breeding ground for the anarchist philosophies of thinkers like Nietzsche, spiritualism and abstract art.
Radicalism reigned at the college of art through the '50s and '60s too, under the tutorship of artists like Harry Thubron and Tom Hudson; and centres like the Henry Moore Institute and contemporary art venue The Tetley — which opened on the site of the former Tetley's Brewery in 2013 — ensure that art is as vital to Leeds today as it has been since the turn of the 20th century.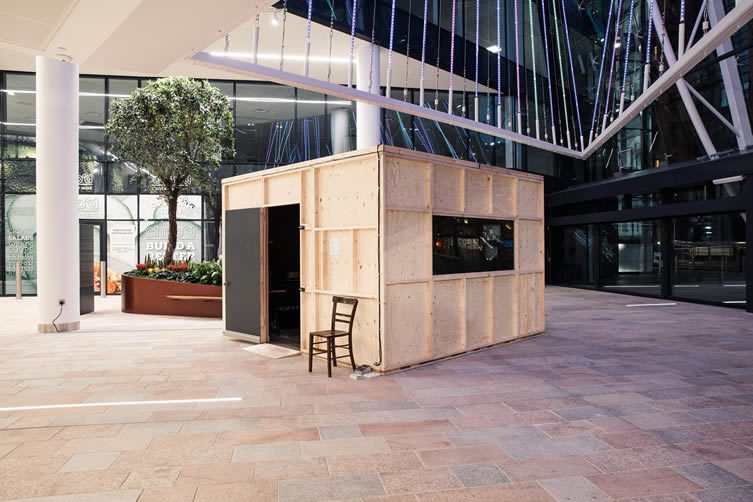 Today, there are few turns you can take in the small city that don't lead to art, creativity, or artisanal activity; and Leeds is in the midst of a cultural alternative to the Christmas lights tradition as I arrive for a recent visit. Christmas in Leeds (running at locations throughout the city until 3 January) sees installations from a miscellany of artists and designers where other cities might present another Rudolf's red nose.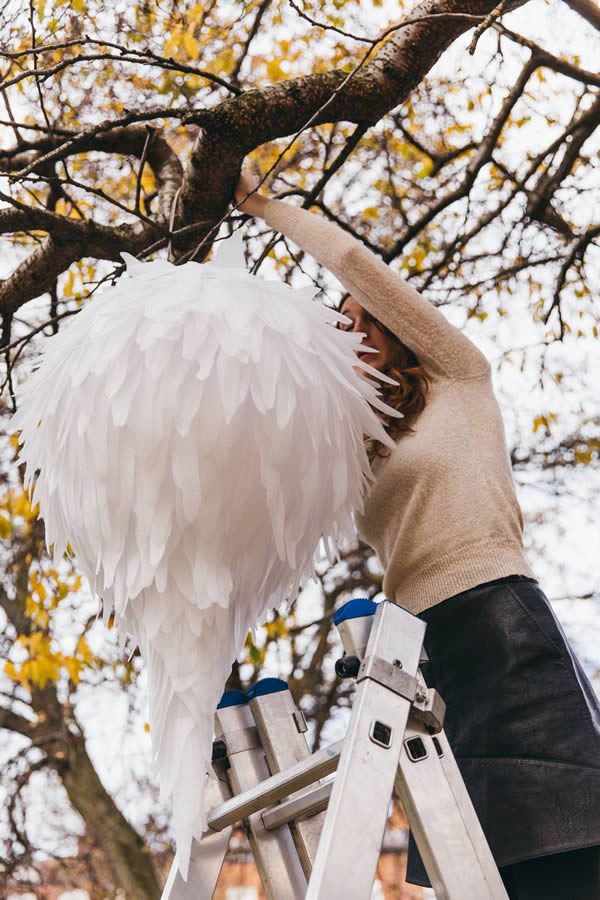 Local experiential artist David Shearing's Christmas With Us is the epitome of this counterbalance to the kitschness of silly season; his contemplative installation setting a festive dinner scene within a 4×4 box — sound, video and participatory elements allowing the true emotion of Christmas to unfold. Participants from the community — including 90 year-old Betty — will take part in interventions that range from one-on-one conversations to larger theatrical scenarios; up to 2,000 hot suppers are expected to be served throughout the 34 days of the festival.
Not all projects are as immersive, but plenty offer that ethereal counterpoint to the bright-lights pomposity of Christmas; 40,000 fairy lights across five trees and Alison Smith's Textures of Winter — which uses recycled mattress packaging from Leeds Marriott Hotel to create glowing lanterns inspired by the flux of ice formations — bringing the soul of Christmas to life in the city's Park Square, and the magic of the Aurora Borealis brought to life in The Corn Exchange by creatives Dave Lynch, Glatherine, and Cross and Sheard. Elsewhere a 66ft-high tree will 'blush' red when people kiss beneath it, and NEWSUBSTANCE's gargantuan installation SPIRIT (which includes 3,000 LEDs and ten kilometres of string) flies five metres above the concourse at Leeds train station.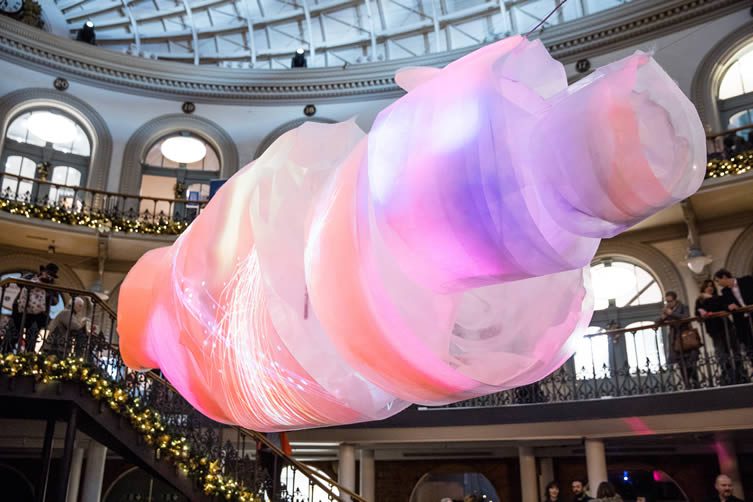 The Leeds-based studio are no stranger to gargantuan installations, having worked with fellow local creatives Duke Studios on a disco ball two and a half times the size of a double decker bus; suspended high above a field in the city, it formed part of Yorkshire Festival 2016 this summer, and speaks volumes of the sort of creative misadventure that frequently takes place in this part of the world.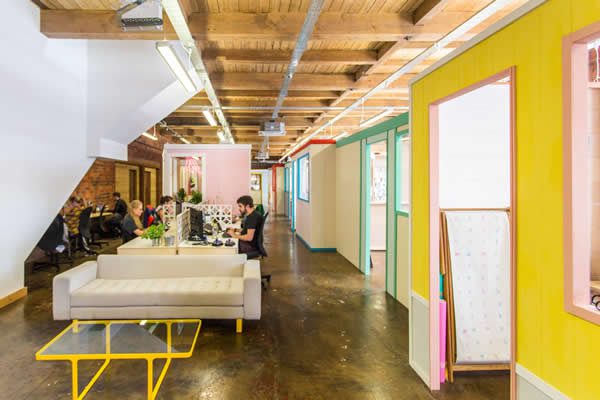 Founded by Laura Wellington and James Abbott Donnelly in 2011, Duke Studios is exactly the sort of venture that embodies the creative spirit here — a cool hotbed of co-working, events spaces, startups, and plans for ruddy great disco balls; it's also home to Sheaf Street Cafeteria, a café-by-day bar-by-night spot run by Grub & Grog that knows its way around a good breakfast.
It quickly becomes clear that this type of creative pursuit is not uncommon, East Street Arts are another cultural enterprise dedicated to bettering the city and its people through art; their City Less Grey project improving Leeds's streets by transforming hoardings into art installations, its Art Hostel a social project that plugs in to the city's grassroots creative scene, creating new jobs for the area and supporting neighbourhood regeneration, whilst pioneering a new model for artists to interact with the wider community.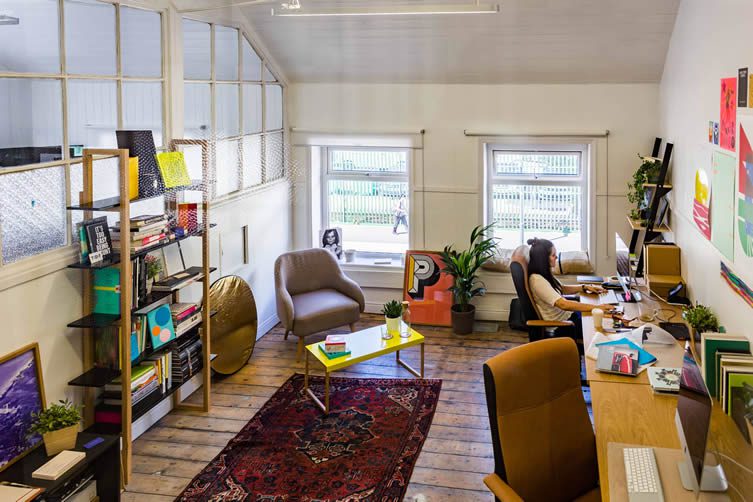 Of course where cultural projects are rife, so too are independent shops, gallery spaces, and culinary hotspots; Leeds can hold its own against London for creative offerings, often better it for honesty of delivery.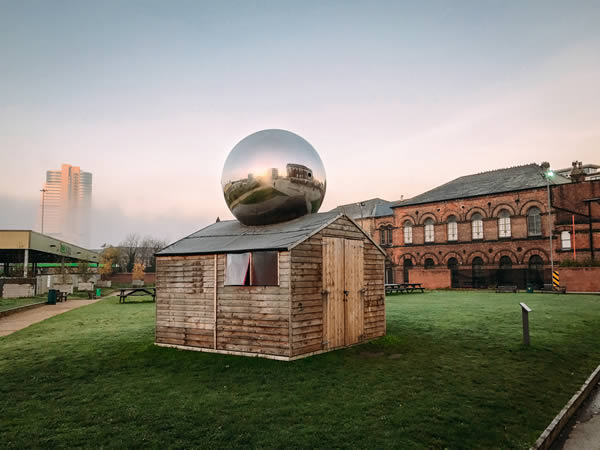 The Tetley is a big player with its exhibitions, events, bar and kitchen, and the hangover of previous citywide arts projects — Spiegelei, a two metre mirrored ball atop a garden shed by Jem Finer (founding member of The Pogues and multidisciplinary artist) sits out front on Brewery Green — but indie design stores like Colours May Vary and Village show that art doesn't need established spaces to thrive; fashion retailer to coffee shop, creativity buzzes with frenetic energy in this corner of West Yorkshire.
Leeds's creative spirit does not begin and end in the realm of art, though, I stop by Bundobust — an amalgam of Indian street food, craft beer, cocktails, and great design — which leaves me with cravings to this day; charcuterie and beer haven Friends of Ham, where I dive in to an unctuous helping of raclette (melted cheese, potatoes and meat); and have my eyes opened wide by a peanut butter and jelly brown ale at excellent brewpub Northern Monk. I run through the whole gamut of the brewery's offerings in their cool converted warehouse space, but it's that childhood-memory-evoking collaboration with Louisville, Kentucky's Against the Grain brewery and street artists Nomad Clan that has me demanding more.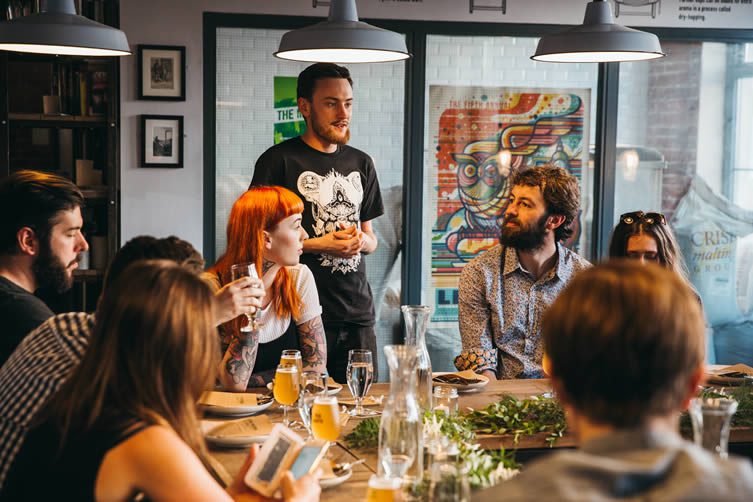 Craft beer's success and significance here is to be expected — a natural ally of the creative class, Leeds has its own rich heritage of beer production and real ale fanaticism; this meeting of minds has produced a city that lives and breathes forward-thinking brews and, accompanying brewpubs and tap-heavy bars and restaurants, are a succession of retail spaces dedicated to the craftier side of beer.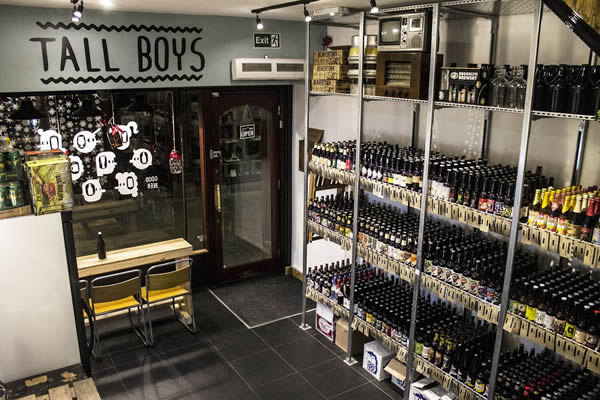 Tall Boys Beer Market (*Permanently Closed), next to indie publishing store Village, is a miscellany of great things — a bottle shop, beer café and coffee spot with freshly-baked bread — and joins Little Leeds Beerhouse over at the Corn Exchange in keeping the city's discerningly thirsty in hops and barley.
I top my weekend's cultural and culinary escapades off with a dose of class, a pair of Spanish restaurants showing another side to this cosmopolitan city. Firstly is cosy Pintura, a Basque-inspired venue where I sit across the bar from the chef and tuck into dishes like pan con tomate, chorizo con sidra, and gambas a la plancha; whilst a listed antique house is the bustling setting for Ibérica, a faithful ode to wider Spanish cuisine. Green asparagus toast with manchego, onion confit and truffle oil is a satisfyingly posh update to cheese-on-toast; serrano ham croquetas (prevented from future competition after taking home the first prize for years on the trot) display their multi award-winning credentials; caught-that-day fried squid is as delightfully fresh as you'd expect; Galician style octopus an exquisite delicacy. Where Leeds can inspire with creativity, it can match that with sophistication.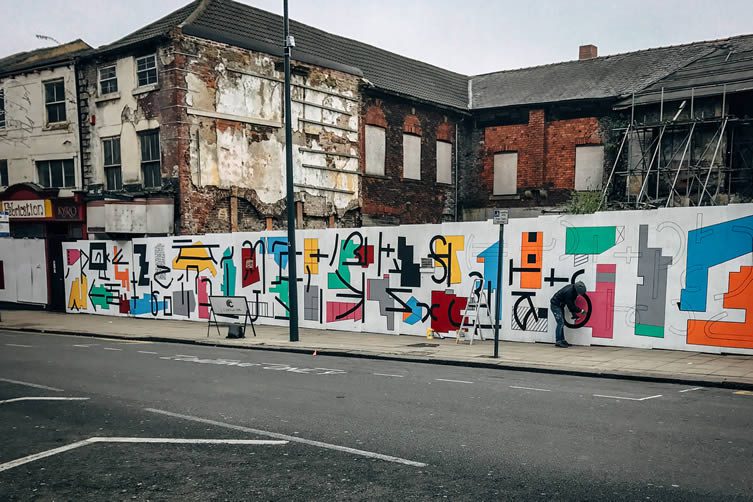 My third day in Leeds and it's time to head home, I chance upon Kasia Breska — aka Pencil Box Girl — working on an abstract mural that's part of East Street Arts's City Less Grey project; a beautiful commission that celebrates the city's multiculturalism and cultural diversity, its openness and artistic heritage. It's a reminder, as I pack up my newly-formed thoughts on the city, that creativity is inescapable here in this thriving northern city; that artists are embraced and nurtured, that innovators across all creative fields are championed and celebrated.
'As an artist who wasn't born in Leeds,' Breska begins, 'it is a big honour to be part of the project where I can give my own insight into the city's life, and contribute to its creative development. But that's exactly why Leeds is such a special place — it allows newcomers like myself to settle down, bring their experiences, share their culture and expand the city's cultural growth.' Beer, art, food, design, shared experiences; Leeds's compact size and enthused creatives are fostering something very special indeed. When folk think of British creativity outside of London, there may soon be a new first name to roll off anyone's tongue.
@welcometoleeds
#christmasinleeds