The southernmost town in Europe, Ierapetra is sun-drenched and charming. It is quintessentially Greek. Its cobbled old town is filled with tavernas and cafes, and its fortress provides commanding views over the Libyan Sea.
Meaning 'Sacred Stone', its unique location, between endless beaches and rugged mountains, makes it a wonderful year-round destination with sunny skies, low rainfall and friendly locals. It also has a divine new accommodation choice in Numo Ierapetra, a laidback resort dedicated to showcasing Ierapetra through a modern lens.
The dreamy retreat offers a new take on escapism, the adult-friendly seaside resort combining a bohemian sophistication with earthy elements; London-based design practice, Studio LOST, having created a destination that feels intimate without being intimidating. It's a place to take a step back and relax in times of on-demand everything.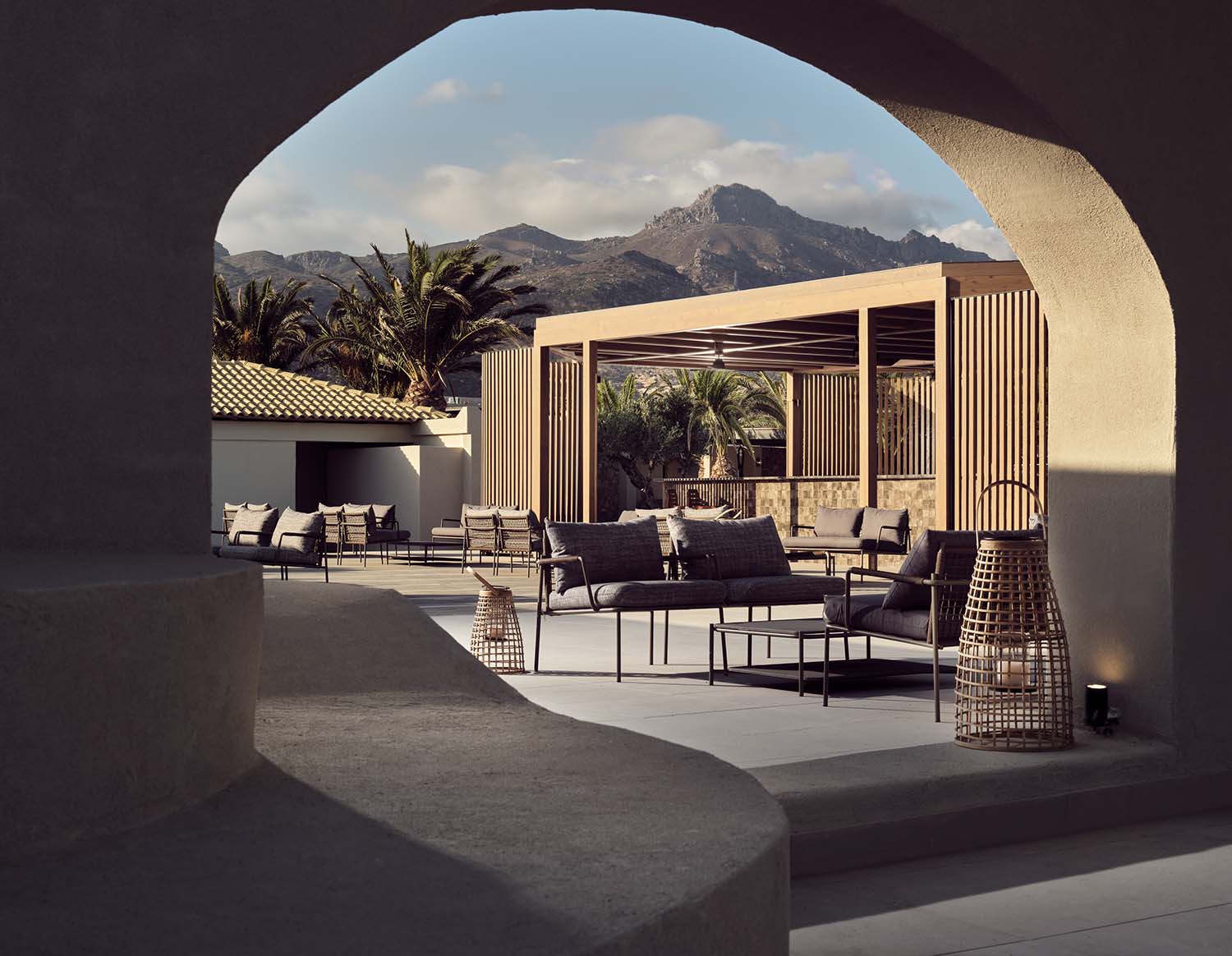 Nature and the surrounding landscape played a huge part in the design process, founder and creative director, Constantina Tsoutsikou, opting for a sophisticated colour palette and a simple approach. "Letting nature speak to our souls," rather than approach the design with a pre-conceived rigid plan. Humankind's mark on the natural world is also considered throughout, much of the furniture upcycled and structures and spaces reconditioned.
Numo Ierapetra's 132 rooms and suites range from cosy to super spacious, soft fabrics, multipurpose furniture and tactile materials making you want to kick back and enjoy the space barefoot. Designed to make your stay simple and carefree, rooms flow seamlessly, connecting the inside with the outside and the eclectic interiors with the surrounding Cretan landscape. Our Evergreen Absolute Suite was a haven for our senses; ultra-stylish and airy, and featuring a generous outdoor living area complete with our own individual pool.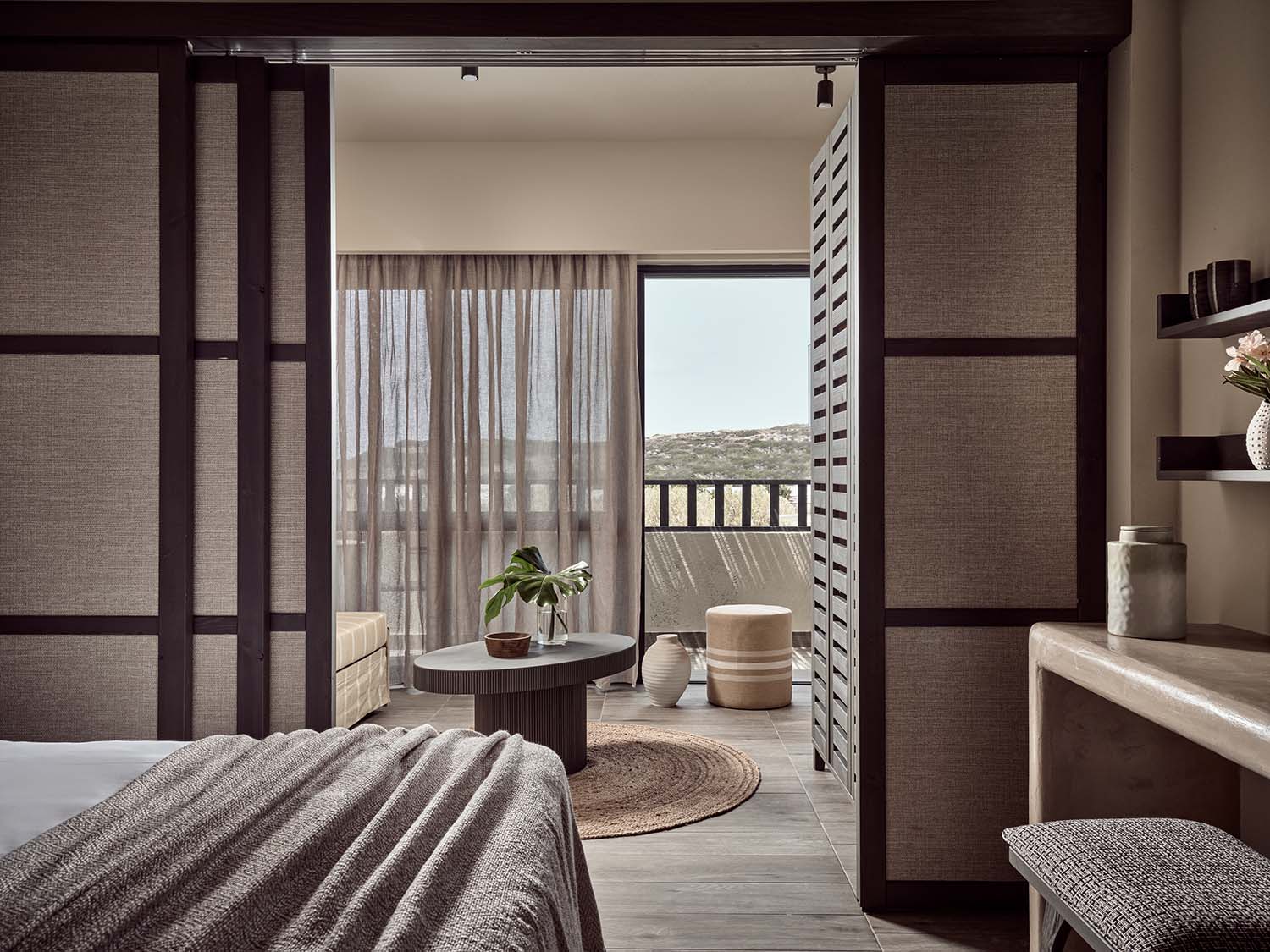 The perfect choice for the discerning traveller, or travelling worker, we spent early mornings enjoying the terrace whilst responding to emails, coffee in hand, legs swaying in the pool. In the afternoon we take cooling dips, before kicking off balmy October nights enjoying staggering sunsets with a glass of Cretan red wine then heading out to feast on local fare at one of Numo's two excellent restaurants.
During the hours in between, we explored local beaches and towns, the uninhabited island of Spinalonga, and the towns of Plaka and Elounda particularly worthy of mention. We also had the joy of experiencing the wonderful team at Bioroma Crete, a pioneering organic cosmetics and perfumes company with who we created our own fragrances in one of their delightful perfume workshops. Back at the hotel, a perfectly executed hour-long massage reminds us we are here to disconnect.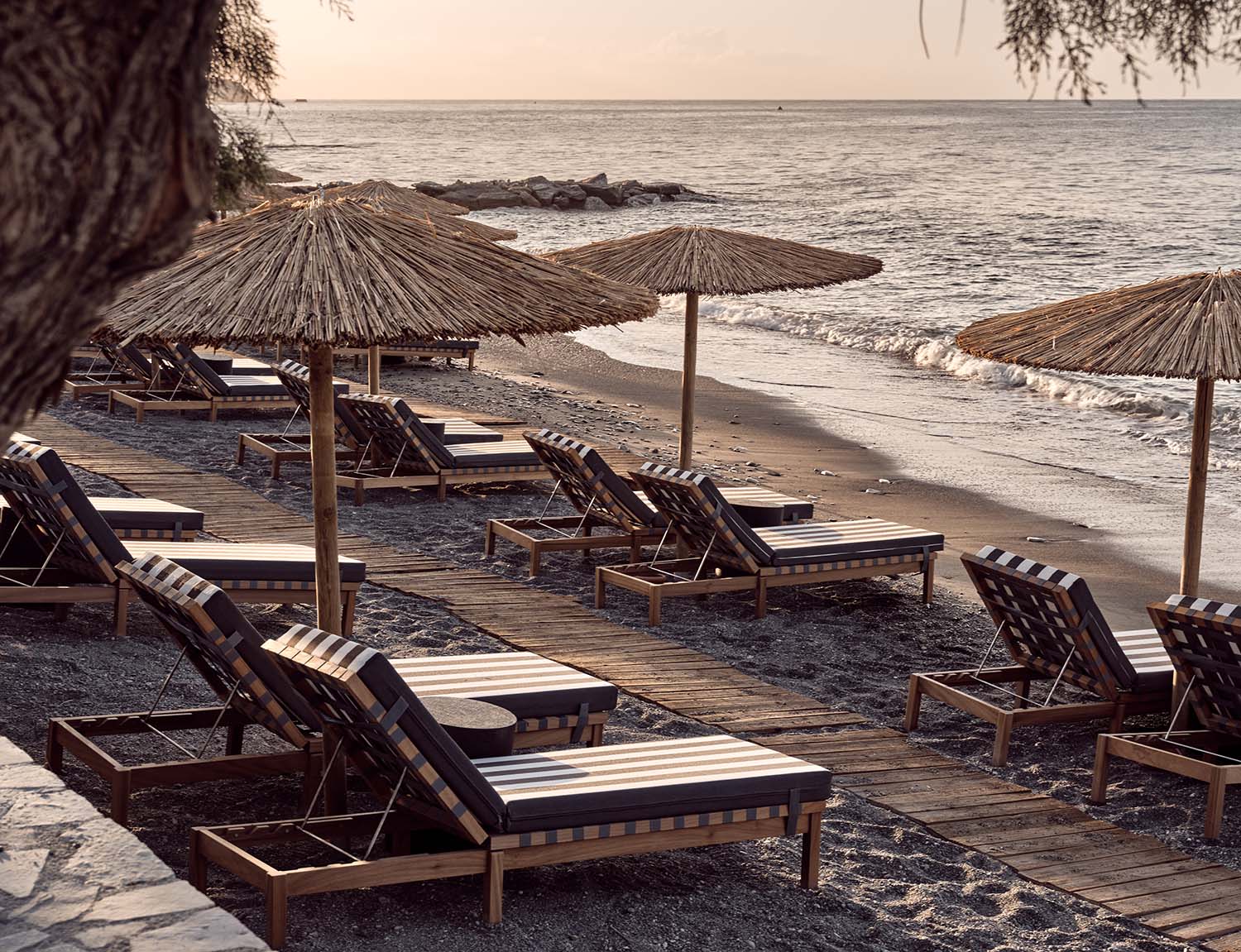 With a beachfront location surrounded by evergreen gardens, Numo Ierapetra spans 17 low-rise guest room buildings that cascade toward the beach. Passing the Village Square, outdoor cinema, gym and boutique, you arrive at the resort's beating heart, the hotel's swimming pool; part of a 3,000 square metre bar and restaurant area. It sets the pace for an upbeat holiday with international DJs and chefs.
For those seeking a more tranquil setting, the secluded beach can be accessed directly from the pool area and is dotted with tamarisk trees, sunbeds, and cabanas. It also offers some of the clearest water I've drifted off into in a very long time. Crete is an island of people who greatly respect the nature that surrounds them, their waters are some of the purest on this planet.
Paying homage to Cretan roots, food at Numo is local, familiar, fresh and flavoursome. Helmed by Konstantina Voulgari, who trained at Michelin-starred Auberge de l'Ile, traditional local dishes have been given a modern twist and are served with a contemporary sensibility. Menoa specialises in fine meats and meze, with dishes such as 24-hour slow-cooked lamb finished on flames from the huge grill in the open kitchen, and served in an indoor/outdoor space close to the resort's second swimming pool.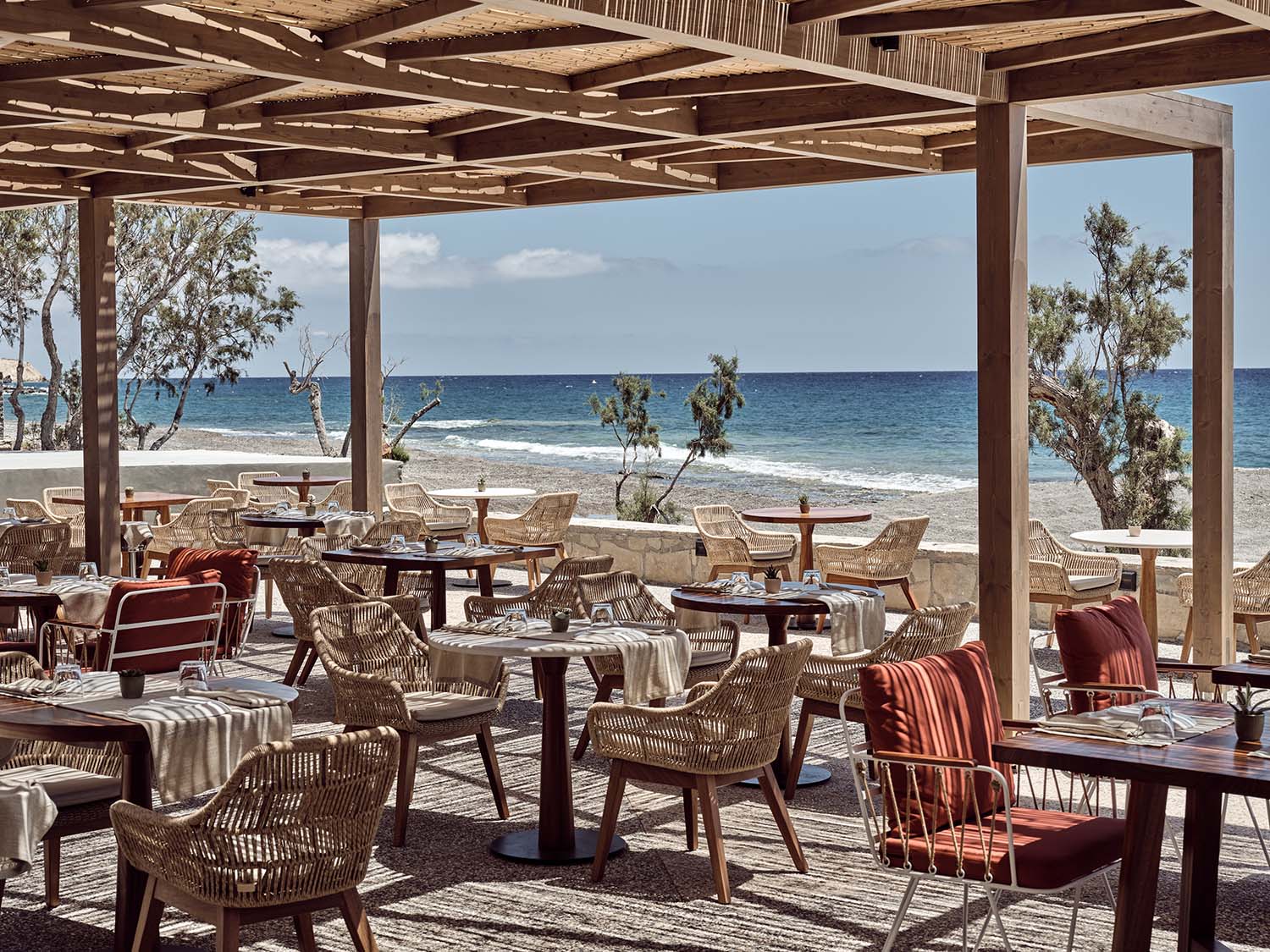 Unable to resist the lamb, the other diners also appeared to be devouring with glee. We wash it down with a bottle of local light red wine, the perfect accompaniment to this red meat banquet, having also ordered local sausages in a tomato sauce, they too cooked on open flames. It is an explosion of flavour and rich succulent textures.
The following evening was spent at Tamarisk, the hotel's main restaurant, where fresh seafood is cooked in the open kitchen and guests can opt for laidback seating indoors, or outside overlooking the main pool area and beach. Here, we enjoyed meze before sharing a local catch of the day and lobster pasta, this time washed down with an equally delightful bottle of white Cretan wine.
Whether it's immersive experiences, abandoned islets, friendly locals, year-round sun or wonderful Greek fare that brings you to this South-Cretan destination, Numo Ierapetra is an ode to barefoot luxury and good-time holiday vibes. With contemporary aesthetics fused with classic hospitality, a modern take on cuisine combined with centuries of tradition, this is a hotel that delivers the very best at all times.
@numoierapetra
@studiolost.london