Billed a 'grown-up, late-night hangout', Burnt Orange Brighton is a buzzy new destination where the lines between restaurant and bar are somewhat blurred.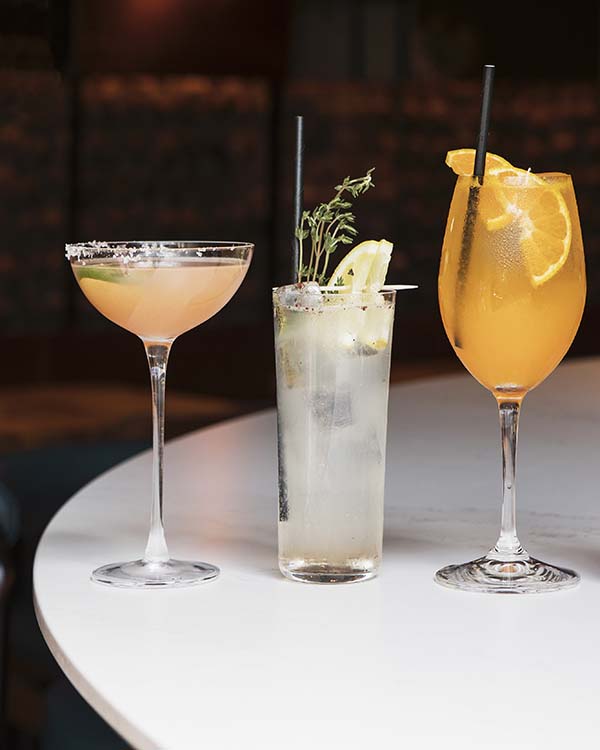 Open all day and just the right amount of night, it is a place to feel relaxed and while away the hours. A place where a leisurely lunch has the potential to eventually turn into a late evening. Everything from the furniture to the carefully selected tunes makes guests feel comfortable and at ease. And as for those tunes? Curated and updated regularly by none other than Mr Fatboy Slim himself.
Located close to the seafront it is complete with a cobblestone terraced courtyard, perfect for alfresco drinks and dining. Burnt Orange sets out to rebuild a sense of community and togetherness. Something many will have missed over the last two tumultuous years.
The flavour-filled menu is perfect for grazing, while its interior design is geared towards catching up with friends, creating an atmosphere of ease. A venue that sets out to achieve the perfect balance between refinement and authenticity.
A work of collaboration
Burnt Orange is a totally new concept, however, the former 16th Century Coach House still manages to retain most of its original features. Its decor is a seamless blend of contemporary meets classic, the result of another successful collaboration between Haus of Blon and contract furniture supplier, The Contract Chair Company.
The restaurant cooks rich smoky dishes over an impressive wood-fired oven. All served amidst a sophisticated colour scheme of petrol blue and … burnt orange. Look closely and you will even see chunks of flint glistening through the downlit stone walls. Make no mistake, this is a venue that has every intention of living up to its unique name.