Last month, Silo, the UK's first zero waste restaurant opened in Brighton. Housed in an old warehouse in the North Lanes, Silo is a restaurant, bakery and coffee house that adopts a pre-industrial food system that generates zero waste.
The brains and unquantifiable passion behind the venture is British chef Douglas McMaster who founded the concept, that we first saw in Melbourne a few years back, with Dutch artist Joost Bakker. McMaster has put together a seasonal, sustainable and intelligent menu for breakfast and lunch (the lunch menu extends to early evenings Friday and Saturday). There is also a daily selection of tempting bakery items and quality beverages. Each day the lunch menu will solely offer one plant, one dairy, one fish, one wild and one meat option. McMaster cooks and brings his food to his customers, informing them about the food on their plate; its origins and how and why it was cooked in such a way. It's a sincere touch that goes a long way in making you appreciate what you're about to put in your mouth.
The onsite preparation is impressive to say the least. McMaster and his small team use traditional and primitive methods to produce their food: they mill flour, make yoghurt, roll oats, bake bread, brew vinegar and beer, grow mushrooms, cure meat, as well as composting any food scraps in-house in their compost machine, which is on show for all to see.
We visited Silo to have a chat with McMaster and find out a bit more about the UK's first zero-waste restaurant…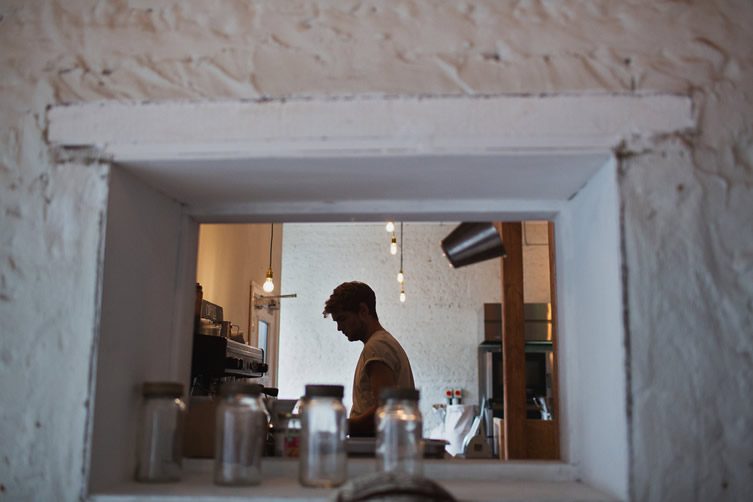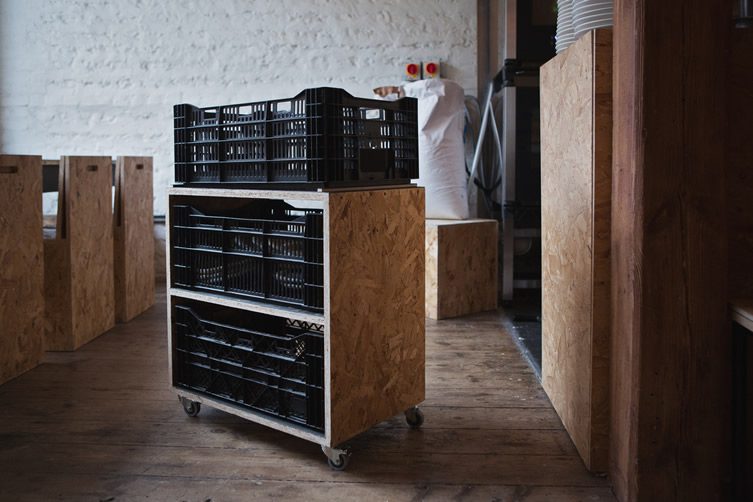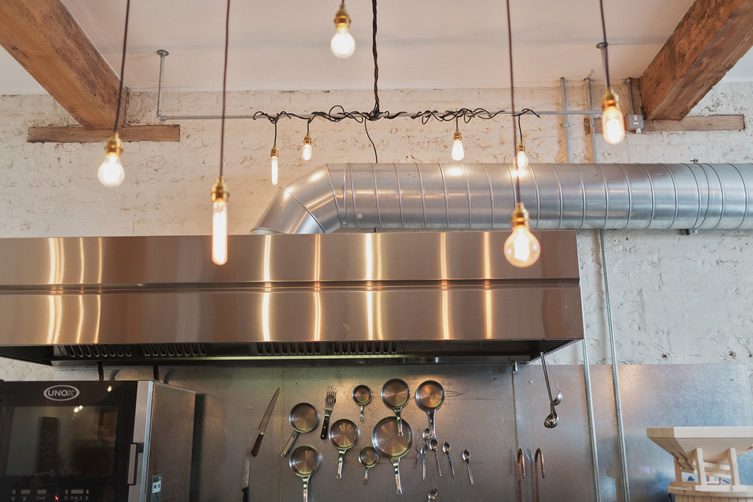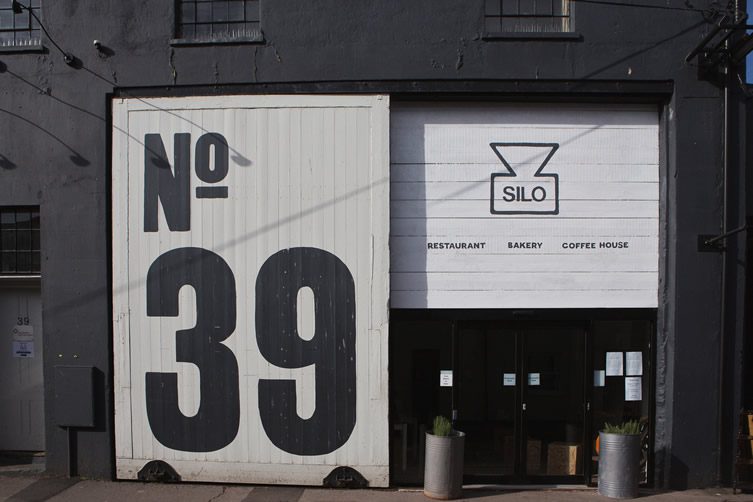 Tell us how Silo came about and what you make of the buzz you're already creating in these still early days.
I created the concept for Silo with Dutch-born artist (and fifth generation grower) Joost Bakker while I was living in Melbourne. It became a bit of a running joke that this tiny zero-waste café was one that the whole world seemed to know. Generally, the Australian food system is much greater than our own, so it doesn't have such an impact, but put a zero waste restaurant in an incredibly wasteful part of the world, such as the UK, and the impact could be significant. Having piloted Silo in Melbourne I knew that it could have the ability to hit even deeper here in the UK. I've also worked with some great thinkers within the food industry (Fergus Henderson, James Lowe and Joost Bakker, to name a few) who all have their own strong food principles. They've all inspired me.
You describe your food as pre-industrial.
The idea about pre-industrial food is that once upon a time you couldn't buy convenience foods so you made it yourself. That is what we do. We mill our own flour, roll our own oats and we get cream delivered in a pail and churn it into butter, we roast coffee here, make almond milk, ferment food, pickle food – an enormous amount of food preparation. At Silo we believe that food should be in its wholest form, not de-natured.
What is exciting you at the moment in the kitchen?
Milling our own flour allows us to experiment. For example when milling flour for cakes we keep and use 100% of the bran as it adds a unique flavour and texture. Wholegrains being used in pastry is also very exciting. Menu wise, our catch-box fish is something I am passionate about. It's a small fishing initiative where fishing boats leave their nets out over night. Whatever they catch, we take.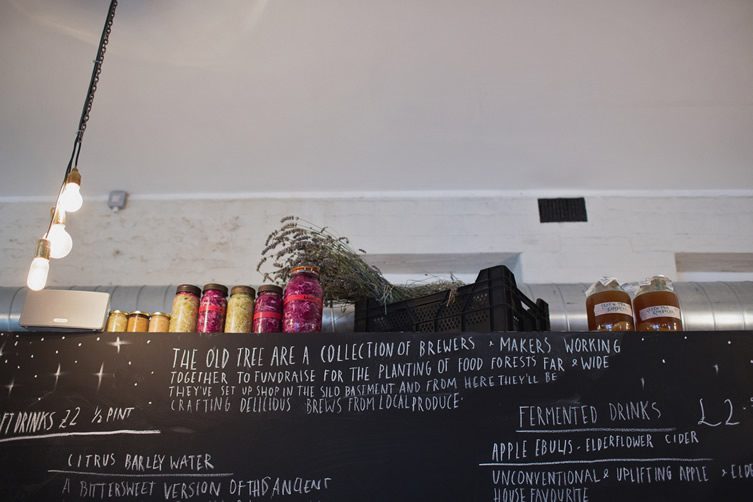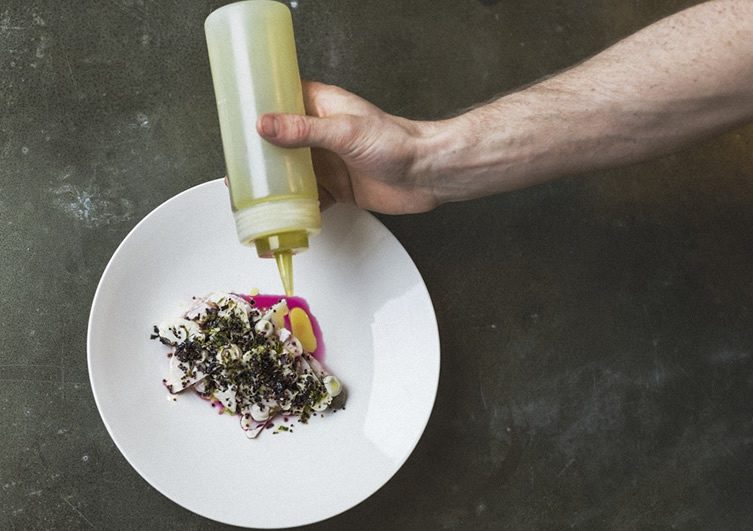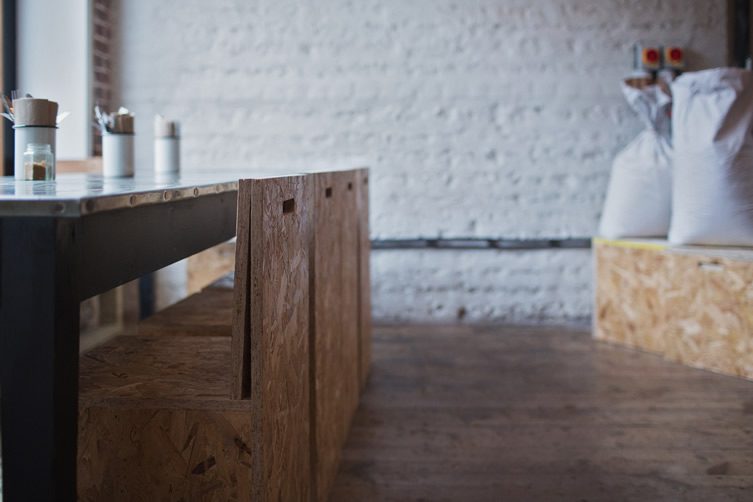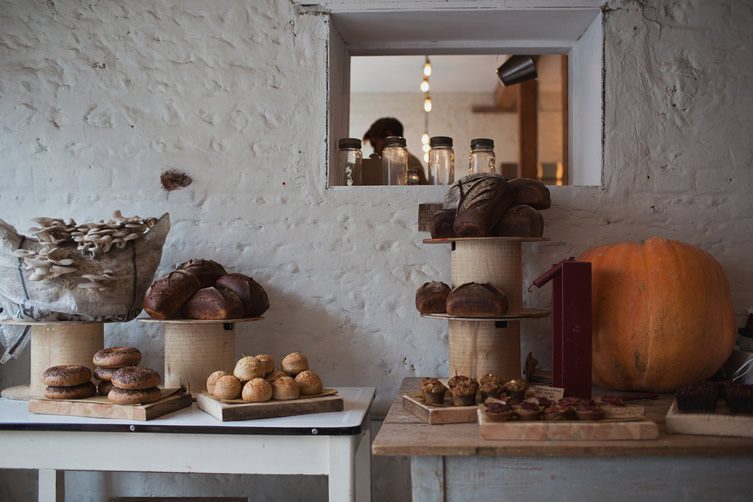 Tell us about your composter and the restaurants interior?
It's an anaerobic digester. In 24 hours it turns 60 kilos of waste into organic compost. It's the idea of turning something useless into something useful. That ethos continues through to the design of the restaurant, which was undertaken by local design studio Baines & Fricker. They worked with a local non-profit making community project who 'use and share unwanted goods', repurposing old school tables and using office floor insulation to make the tables and bench seating which are coupled with modular stools and chairs made from sterling board (OSB).
Any plans for Silo elsewhere?
Not at the moment. We just want to make Silo Brighton really successful. Though saying that, I have ambitions to take elements of Silo and give them outposts throughout the city: a cheese room where you can enjoy wine, port or Madeira with wonderful local cheeses and crackers made in our bakery; a really beautiful off-licence selling our own brews; maybe a bakery and coffee bar, up the road in Hove.
Your work and passion is truly inspirational. What three things could we all take away from the Silo and apply in our own kitchens?
1. When buying food, ask yourself this question: Does it represent nature?
2. Question everything (about food), Don't listen to the media or do what you are told.
3. Waste is just a failure of the imagination.
***