An icon for the city of Chicago, the 1,128 foot, 100-storey John Hancock Center was the second-tallest building in the world when it topped out in 1968.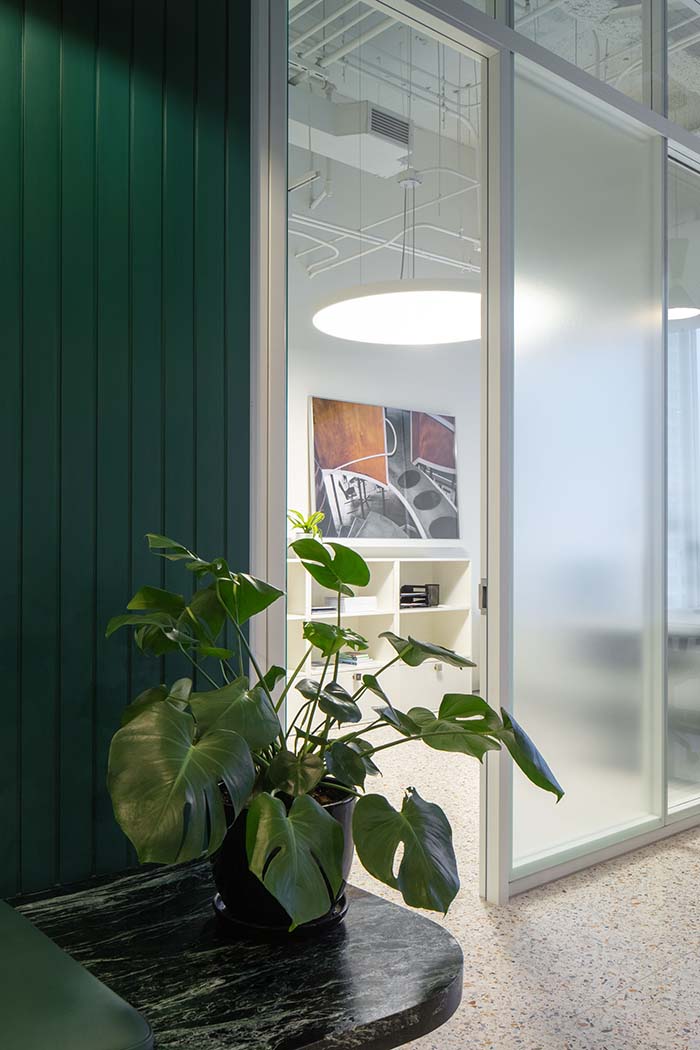 Whilst the world-famous supertall skyscraper on the Magnificent Mile district offers spectacular 360 degree views of The Windy City from its 94th floor observation deck, it is a new addition that has recently caught our eye. From a nation renowned for classic design, the building is now home to a new Swiss Consulate Chicago
A collaboration between Swiss Architecture office, HHF, and Chicago-based practice, Kwong Von Glinow, the 1,500 square foot office is located on the 38th floor and has been inspired by Swiss-born architect Otto Kolb, who taught at the Illinois Institute of Technology in the 1960s. The retro design here uniting and paying homage to the architectural histories of both Switzerland and Chicago.
As with the architect's primary residence, known as Villa Kolb, organic geometry and fluidity features in the design of the new offices. A succession of spaces flow between one another with grace and cohesion. The 'Green Heart' of the project sees the Consulate organised around a central space. A place where Swiss Consulate Chicago staff can gather, and from where the consular program is visible and accessible, it is an anchor for the inspired office space. 
Working spaces, a conference room, and support areas surround this core area, which creates a soft division within the Consulate between the social spaces and working areas. Meanwhile, curvilinear built-in benches and a kitchenette mediate the two programmatic areas. Light filtering curvilinear elements allow for a soft contrast between the organic geometry of what the designers refer to as the Green Core.
Abstract furniture occupies working areas, whilst the repetitive vertical slats of the curvilinear walls emphasise the verticality of the 14' tall exposed ceiling. Lastly, the General Consul's office can be identified by signature furniture which can be seen from the adjacent spaces through translucent glass.
Proving that bureaucracy need not be boring, the new Swiss Consulate Chicago is a fitting bolt of design inspiration for its famous home.