Taking its name from Nelson Algren's 1956 novel A Walk on the Wild Side, and inspiration from iconic mid-century diners and bars, Dove's Luncheonette provides diners with a dollop of nostalgia in Chicago's enduringly cool Wicker Park 'hood; watch its astir activity passing by from behind a white neon Dove's and gold hand-lettered Luncheonette.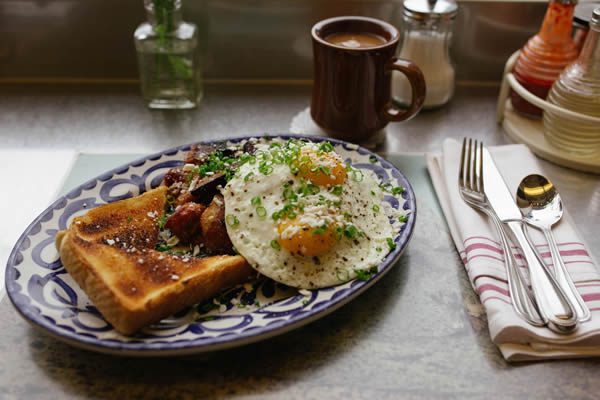 With a daily counter service — set to the sounds of 1960s and '70s Chicago soul and blues — the menu, created by chef de cuisine Dennis Bernard, features his beloved Southern and Mexican fare: buttermilk fried chicken, machaca breakfast tacos, grits and ceviche, alongside a tequila- and mezcal-focused bar program, and Cuban-inspired rum.
Design Bureaux's Thomas Schlesser styled the 41-stool luncheonette's interior who, alongside Joel Hoffman of Vertu Architecture + Design and Jason Pickleman of JNL Design, used '70s-styled wood veneer wainscoting and earth-toned tiled flooring to compliment the original tin ceiling. Stainless steel counters and leather-embossed stools fill the space offering communal seating underneath suspended lighting, artwork from local artists adorn the walls, and a fully-restored 1950s Seeburg jukebox holds court.