Imagine being somewhat of an outcast for daring to dabble in colour photography? Canadian photographer Fred Herzog can — working with Kodachrome slide film in the 1950s and '60s limited his exhibiting capabilities, marginalising the medical photographer from the art community; who worked almost solely in black and white.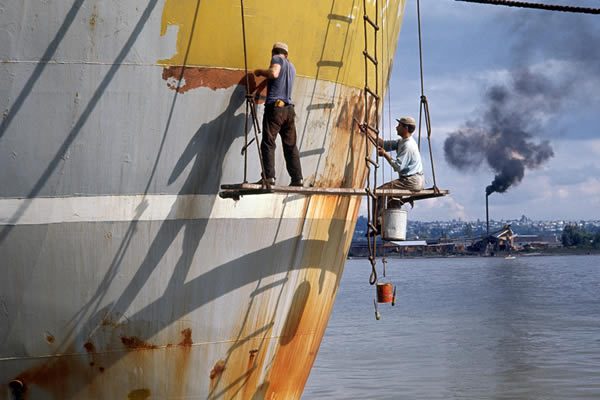 Working with colour almost exclusively for over 50 years, it's only in the past decade that technology has allowed Herzog to make archival pigment prints that match the exceptional colour and intensity of the Kodachrome slide — serving as a precursor to the 'New American Color' photographers of the late 1960s and '70s, the Stuttgart-born artist's work is only now truly being appreciated.
Known for his focus on the working class lives of fellow Vancouver residents, Herzog's images are a vital document of a time that primarily exists in monochrome; his photography bringing fresh life and energy to scenes and scenarios that wouldn't be the same without colour. Alongside essays by acclaimed authors David Campany and Hans-Michael Koetzle, Modern Color (published by Hatje Cantz) brings together over 230 images across 320 pages, in what is the most comprehensive collection of his work to date; a unique document of a unique photographer.