Celebrating their 10th anniversary in the stylish manner they've become associated with through that decade, Danish design brand ferm LIVING have curated themselves a pop-up shop in Copenhagen.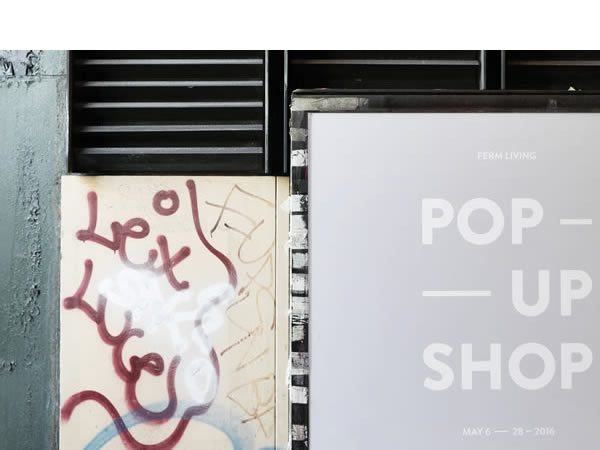 Located in architect Hans Christian Hansen's 1962-designed power station at Bremerholm 6, the site (once a source of electricity for the entire city) is open to the public for the first time; as what creative director and founder Trine Andersen describes as 'a dedicated ferm LIVING universe'. 'With its characteristic exterior and raw and authentic interior,' Andersen continues, 'we have found, in the old power station, a perfect contrast to our products.'
A series of activities and events have been planned, there are pop-ups within the pop-up, and a courtyard café is on hand for caffeine fixes and cake indulgences; all in a truly iconic setting.
The ferm LIVING pop-up shop is open weekdays and Saturdays until 28 May.