The School of Life has—in collaboration with architects Sash Scott and Tamsin Hanke alongside founder Alain de Botton—undergone a simple yet elegant refurbishment of its Bloomsbury shop; marrying form and function, craftily creating additional floor and shelf space for their much-loves range of educational books, games, and well-being tools. Customers treated to a calming design-led space that they can browse in leisure.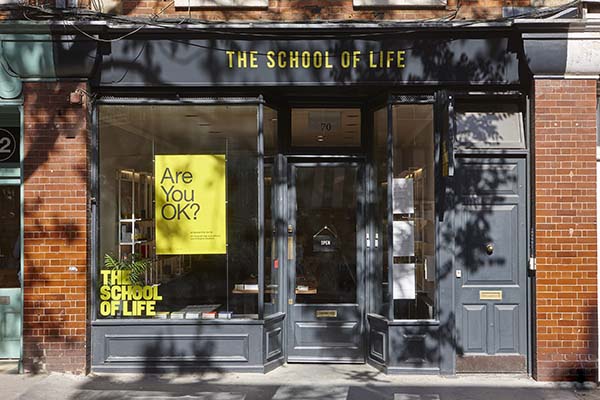 Originally opening in 2008 on London's Marchmont Street, the shop is a sanctuary from the everyday, something that is perhaps more important now than it was then; Zürich-born philosopher Alain de Botton designing a place for curious people to meet and reflect on ideas for wiser living. Alain himself is of course dedicated to seeking answers for himself and others; the School of Life devoted to developing emotional intelligence by addressing important issues such as how to find fulfilling work, understanding one's past, and achieving calm.
A rapidly-growing global brand with premises in Antwerp, Melbourne, São Paulo and other cities around the world, the London outpost is a light space where customers are able to browse products from the seats at the bay windows looking out onto bustling Marchmont Street, or sign up for classes held in the classrooms downstairs.
Whether simply browsing the latest additions, finding a gift for a friend or oneself, or simply passing the day inquisitively, The School of Life's Bloomsbury refit is a welcome treat for those seeking respite from the woes of modern life.