A solution to spatial challenges, and one with a heartwarming story behind it, Arnie.M is a home 'workspace' that's built to last; crafted from B/B grade birch plywood for longevity and featuring a modular design that enables its owner to adapt and configure the piece continuously to meet their ever-changing needs.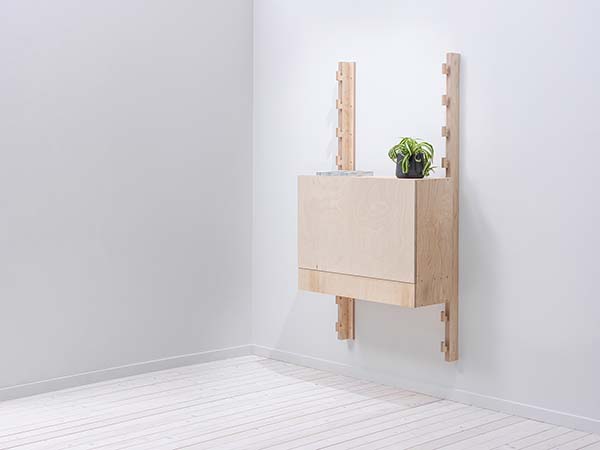 Conceived in Manchester, Arnie.M is the inspired brainchild of award–winning designer Matt Maurer and wife Angela, the duo (having found themselves as parents to be) posed with the task of making space for a new addition while their small urban home was already functioning as the former's studio. A practical headache on their hands, a journey of discovery for Matt and Angela begins.
Drawing upon their skills as ideas people, their network of creative friends, and a devout willingness to make this happen, the following 18 months would be spent developing, tweaking, refining and listening to advice, all before Arnie.M was launched, proudly bearing the namesake of its initial inspiration: you guessed it, baby Arnie.
Practical and aesthetically spot-on, the workspace is ideal for creatives who need space to bring their ideas to life and store their valuable work tools but are short on physical floor space in their home. Arnie.M devised to adapt to its owner, you can be guaranteed of a bespoke product crafted to fit your exact requirements.
From a flourish of colour to adjustment in size, Matt and Angela will work with you all the way to ensure your very own Arnie is as inspirational as the duo's own little chap.