Beginning life as a drive-through cafe, Coffee Machine—a young brand of coffee houses that now boast two physical outlets—is quenching the thirst of Vladivostok's caffeine fanatics at the memorable Coffee Machine Bakery; the brand's flagship store located in the city's historic neighbourhood.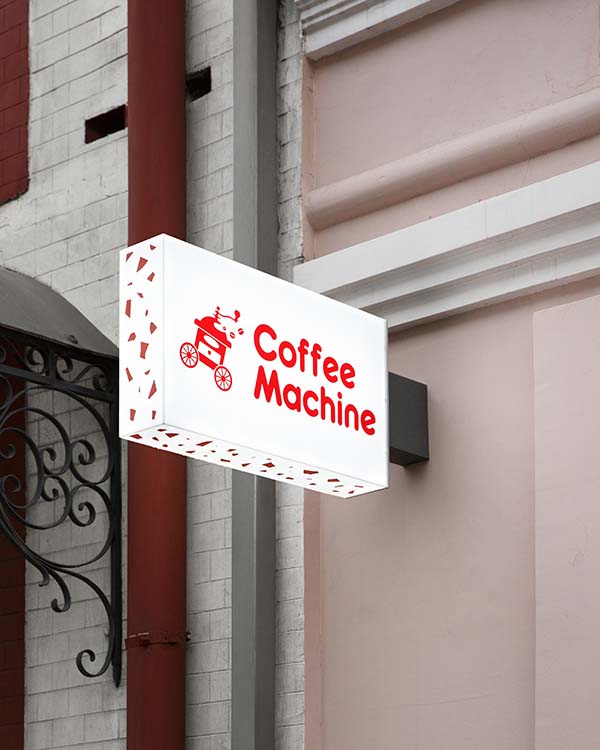 Designed by Miyao—the Moscow-based multidisciplinary design studio who've worked with the coffee brand on all three projects, and who were responsible for the design at the creative hangout Gallery Gif—Coffee Machine Bakery is a relaxed spot distributed over two floors, where customers can order coffee to go or ensconce in a variety of nooks and different seating options with good coffee and pastries from the bakery found towards the back of the building.
A narrow and long space, materials include copper and steel; terrazzo (the pattern created specifically for the project by the designers); glass; and Japanese-style glossy tiles, which guests will find in an exceedingly Instagrammable space underneath the stairs. Clearly visible from the entrance, the bakery appears to perch on a stage thanks to a combination of a dark frontage and stark interior. Weaving the colour burgundy into the overall design including it on wall panels, chairs and countertops—and fusing it with neon signage, bright lighting and lashings of white—guests will recognise the brand's familiar colour scheme, and be able to seat themselves in a zone according to their mood and preference that day.
Creating a new format of food and drink venue whilst retaining the existing visual language, Miyao have helped a company to understand how it can evolve in a new direction whilst providing the good folk of Vladivostok with a first-rate new hangout.