1977: Never Mind The Bollocks, Here's The Sex Pistols is released, the Apple II series home computer launches, Marc Bolan dies in a tragic accident, Red Rum romps to his third Grand National, Elvis stages his last concert and a group of journalists embark on a five week trek across half the world. From Hiroshima to Frankfurt in a convoy of Mazda 323s, 15,000 kilometres. A decade before Glasnost began to change the shape of modern Russia, the Japanese brand were displaying the pioneer spirit that saw them become the first, and still the only, Japanese manufacturer to win Le Mans in 1991. Fast forward 36 years and we've found ourselves helping to tread that same path once again, as Mazda Route3 attempts to deliver the first eight 2014 Mazda3s from their production plant in Japan to September's Frankfurt auto show. Five days, in deepest, darkest Siberia – Blagoveshchensk to Ulan-Ude. This is our story.
A year prior to the dissolution of the Soviet Union in December 1991, Mazda followed the path they paved in 1977 – dubbed the 'peace tour', Europe's dramatic reshaping was already in full flow, 23 years have passed yet, at times, it's hard to believe. Not least at Ignatyevo Airport, where we arrive after an eight hour flight with Vladivostok Air from Moscow. A Tupolev Tu-204 in dire need of renovation, if not decommissioning, lands on a strip of concrete in dense forest – a 1940s bus transports us to the terminal (should it warrant being called a terminal) that has its own pack of wild dogs to oversee proceedings. A man who has carefully carried an ostrich egg from the capital spills it on arrival. It's surreal stuff, and as fitting a welcome to this remote corner of the world as you could possibly imagine.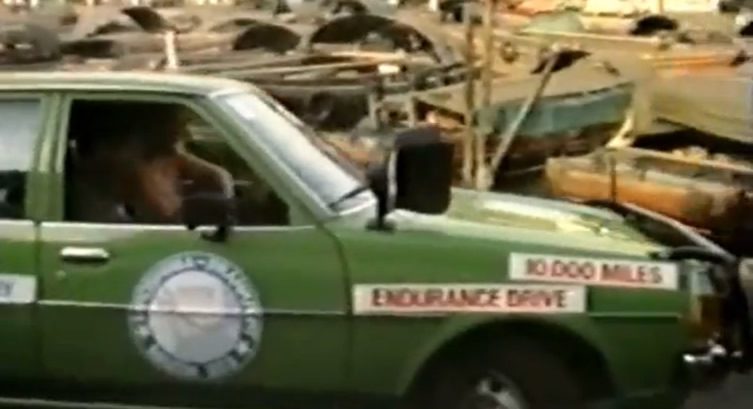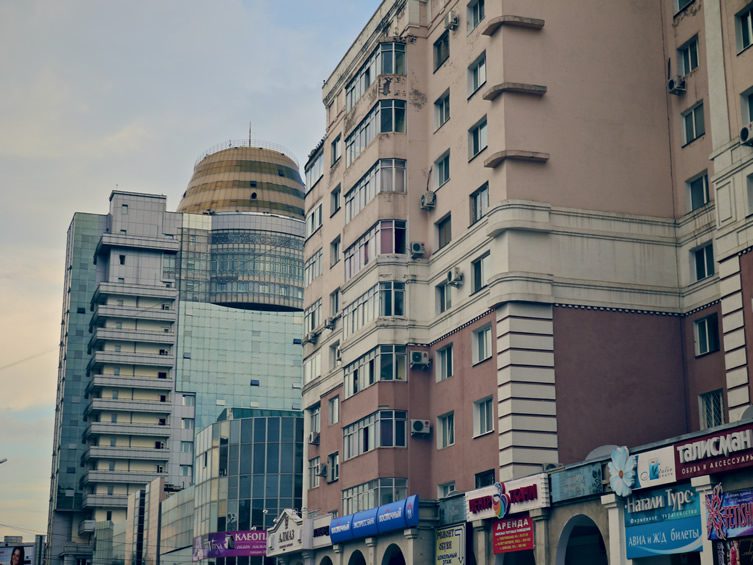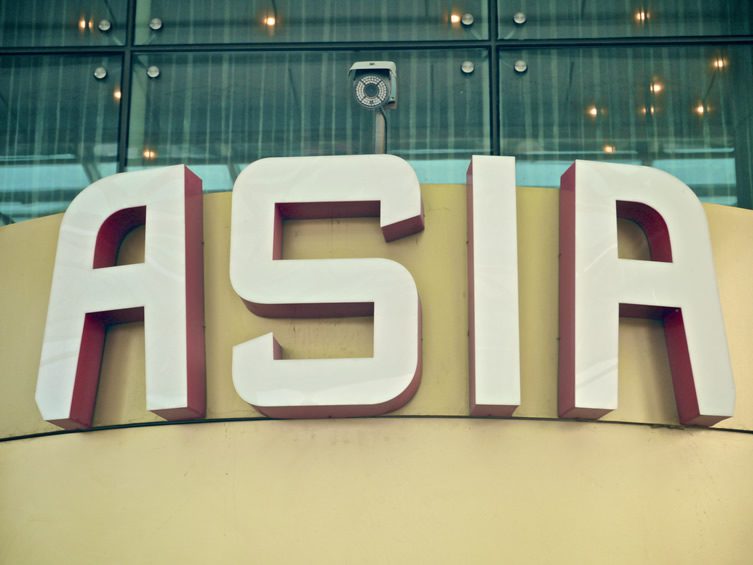 Directly opposite the Chinese city of Heihe, Blagoveshchensk faces its old foe from across the Amur River, where – during the Cultural Revolution – China once blasted 24/7 propaganda from a series of loudspeakers; sounds can be heard from Asia today, but of a more peaceful tone. Lenin still holds guard over the city's main square, and there's reminders of Soviet era Russia around every corner. But, today, Blagoveshchensk acts as an active trade route between Russia and China. Aesthetically, little looks as though we're seeing anything the Mazda crew of 1990 didn't, and our hotel – the frightful behemoth, Hotel Asia – is a shining (at night, quite literally) example of this.
Lunch begins a trend that will subsist throughout our days in Siberia, namely; "I think it's…". Indescribable meats are a hallmark of Siberian dining it would seem, however, undeterred after four flights over the course of 24 hours, we wash down what we think to be pork and what we think to be chicken with a pint of green beer that tastes every bit as antiseptic as it looks. Dinner follows suit, but from a 15th floor revolving restaurant. We have both feet firmly in the 20th century. The Millennium is yet to reach the wild east of Russia, something we'll reflect on as we drink the entire hotel dry of beer – another trend that will follow us. The Russian's adulation of vodka is one of many stereotypes we'll see confirmed during our stay. For tonight, we'll stop short of joining them if we can't beat them, a 636km drive awaits at 8.00 a.m.
07.08.2013: Blagoveshchensk – Skovorodino. This is it, the drive – our leg will come close to 2,500km – begins, and we board our vehicles for the first time. First impressions are positive, the new Mazda3 follows the KODO design language that has informed the Mazda 6 and CX-5 and is a rather handsome automobile – most importantly, it's comfortable. We're going to spend the next four days traversing some of the world's worst roads in this little fella, comfort is essential.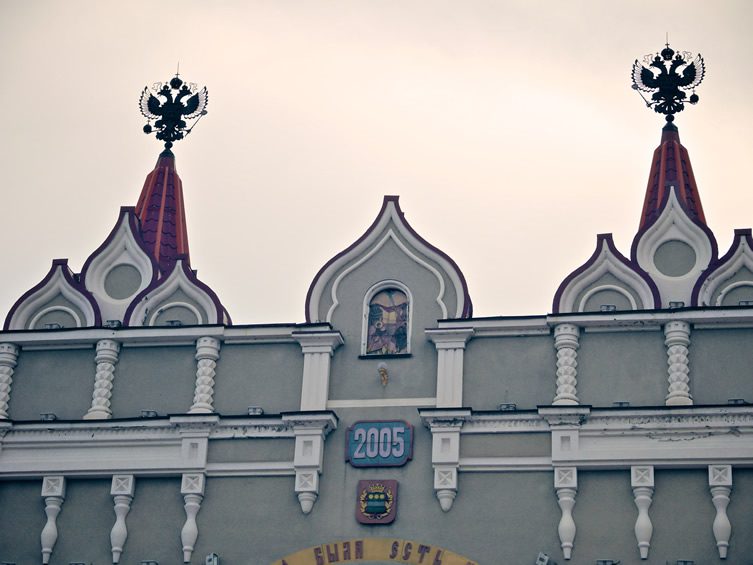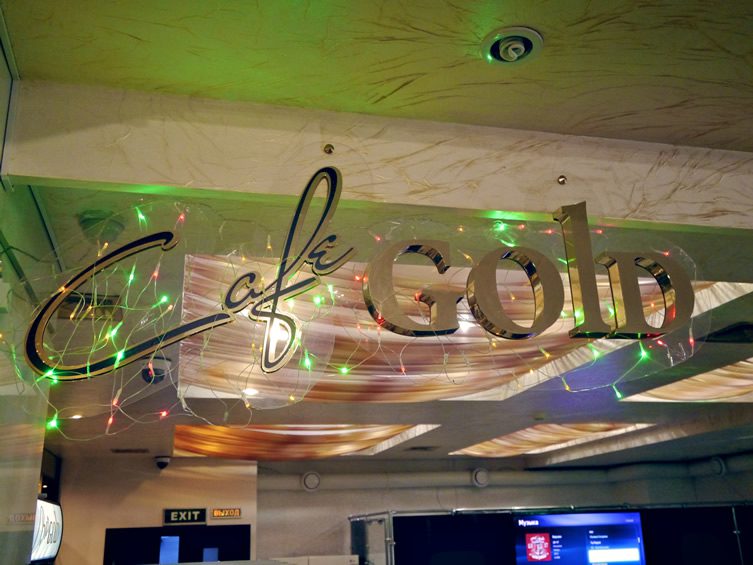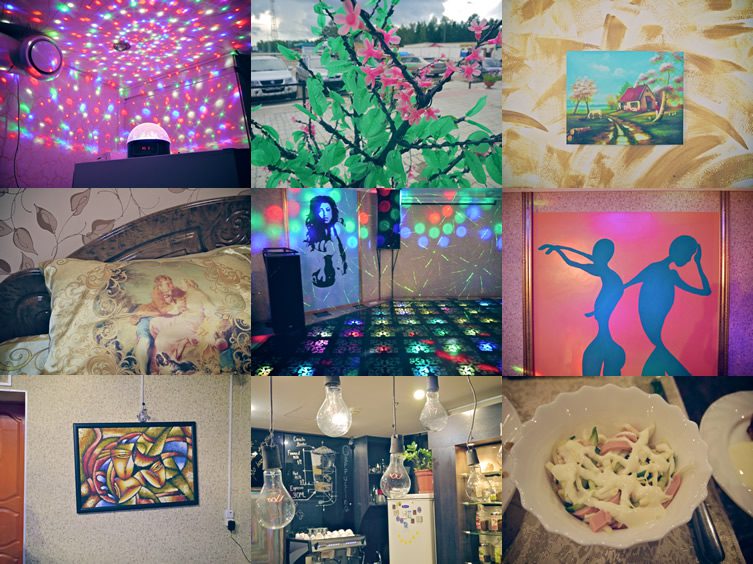 And what of said roads? At times, words fail to do justice – uncompromising at best, non-existent at worst. Driving through Siberia is a consistent sequence of false senses of security; hopes and expectations are raised by 20-30 kms of seemingly suitable conditions, only to be immediately dashed by inconceivable potholes, back-breaking bumps and – surprisingly often – the road itself simply coming to an end. With no warning whatsoever. 50 kilometres of average road can turn into a dirt track in the blink of an eye. Siberian driving certainly keeps your mind active.
Scenery-wise, there's little to report from day one of our drive, in what is relative to a journey from Edinburgh to London, we pass through solely forest. The vastness of Russia unfurls in front of us. Less than a handful of remote villages are passed in some 12 hours of drive time. The word remote is redefined. If ever an experience were to exemplify the phrase how the other half live, this were it. As dusk falls, we arrive in Skovorodino – founded during the construction of the Trans-Siberian Railway at the turn of the 20th century, this is real backwater territory. Isolation, desolation.
Skovorodino typifies the barrenness of Siberia we've experienced today. The guest house we bed down in for the night is surely punishment for the countless swanky hotels we have the privilege of reviewing, its restaurant doubling up as an empty discotheque. Disco lights and Eurotrash dance music join us for a supper of indescribable meats. Testing and tiring, today has been an 'endurance drive' in every sense. Our Siberian road trip is the definition of experience. What more will it have in store?…
***