Combining art, design and retail, Gallery Gif—put together by Miyao Design Studio—is a place for creatives and the curious to hang out, discover young local brands and exhibit wherever possible their own work; the former cafe encouraging innovation and community in the Russian port city of Vladivostok.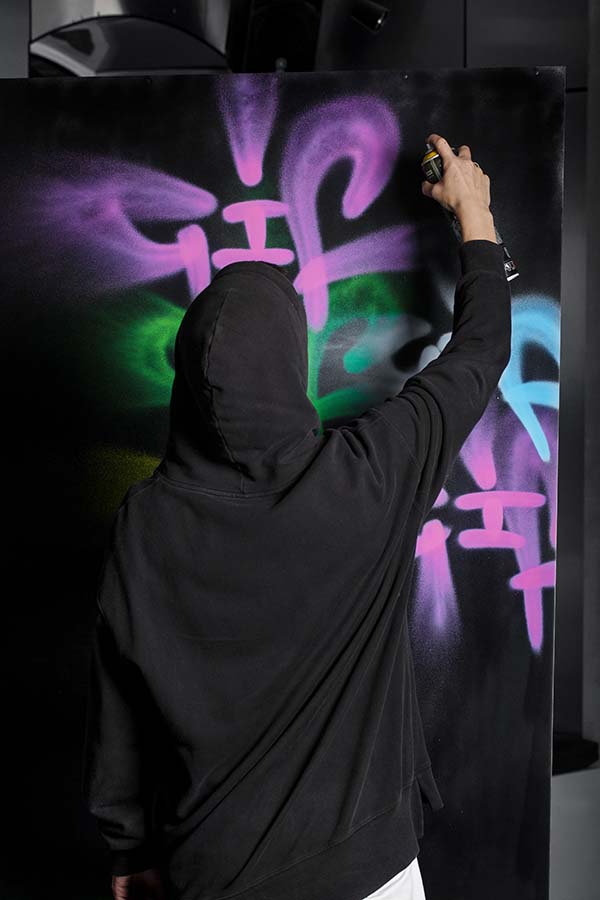 Accomplished with both a small budget and short turnaround time, the Moscow-based multidisciplinary design studio completely overhauled the former space dismantling the floor, ceiling, walls and outdated interiors before replacing them with a contemporary and minimalistic aesthetic that includes the use of metal, monochrome, concrete, plaster and pops of colour.
To enable the rotation of 'what's on show', the client was specific about the importance of mobility, flexibility, and the need for the space to be able to be changed, renewed and take on different forms, at ease; the design studio thus opting to leave plenty of free space in the centre of the room, space that can be used to conduct presentations, lectures and masterclasses.
Also responsible for the branding, Miyao Design Studio designed a monochrome grid which became the basic graphic element determining the shape of the environment and visual communication. The colours of the in-store exhibition stands have been incorporated in colour gradients and stripes which can be found on a series of posters, banners and invitation cards. Completing the project the studio created a collection of artwork which—drawn up in just a few hours—appears simple but actually reflects what the room is capable of and why it now exists.
A place that creates meaning, Vladivostok is undoubtedly culturally richer for the creation of Gallery Gif.