A member's club for a new world of work, Bureau provides the creative community of London with a place to work, network and mingle, turning its back on the stuffy tradition of such clubs and creating a modern workplace for the city's freelancers, start-ups and larger organisations.
Having recently expanded into a second building in the Design District, housed in a dramatic concrete structure by Architecture 00 that blurs the boundaries between indoors and out, Bureau eschews exclusivity and was designed to serve anyone working in the creative sector, giving them access to one of the most affordable coworking spaces in the capital.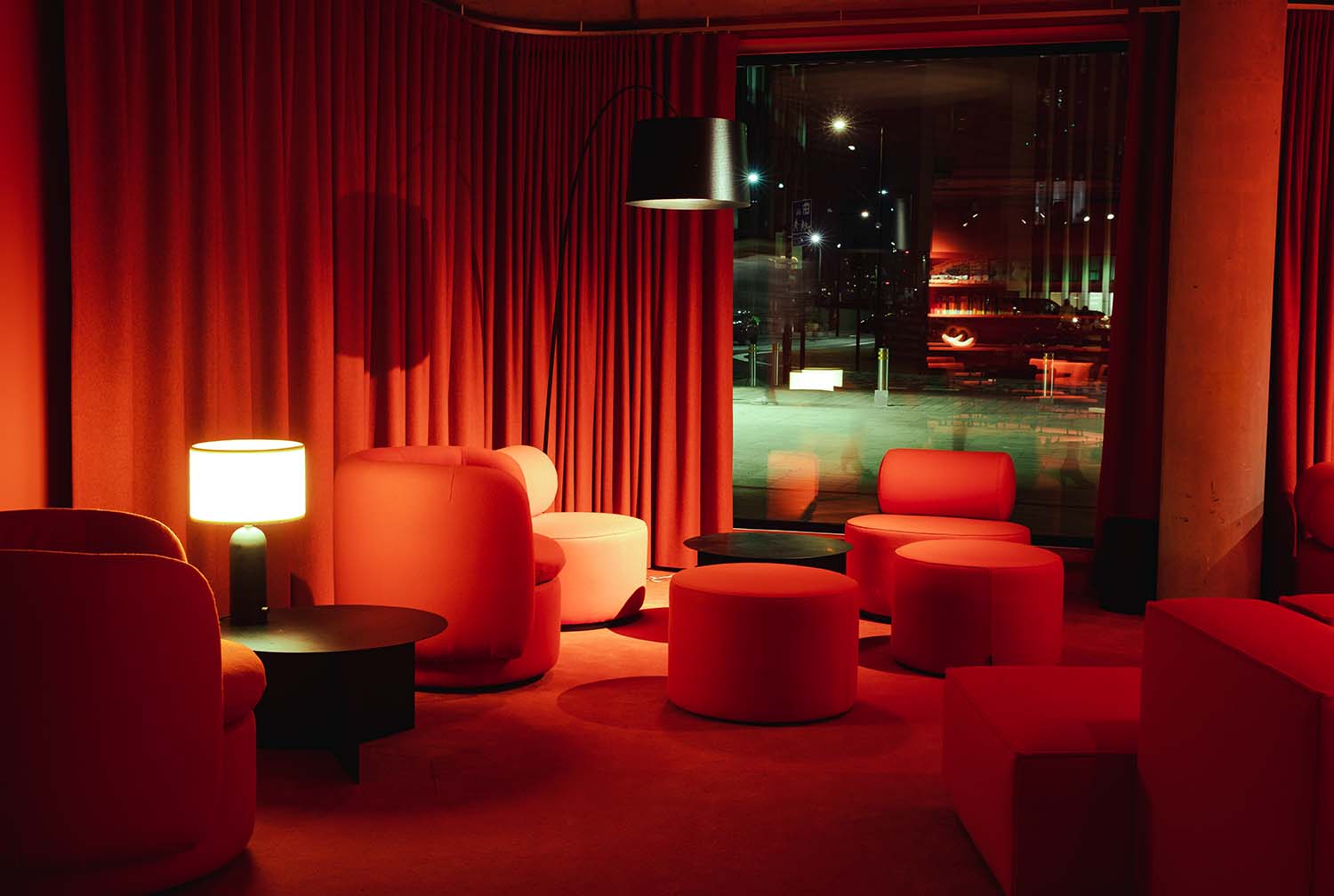 Led by an all-female team, Bureau offers its growing membership a wide array of versatile workspaces, including serviced studios, meeting rooms and outdoor working areas, as well as a multifunctional event space and all-day restaurant. Most importantly, the venue is inclusive of any discipline at any stage, from graduate to established.
Fully flexible providing ad hoc or fixed desks, space to meet clients or catch up with colleagues, free printing and video-conferencing suites, Bureau is spread across two adjacent buildings ans also has the huge benefit of being located on Greenwich Peninsula. Members also have access to specialist facilities such as photographic studios, post-production suites, a sound studio and a pottery workshop.
As with all 16 buildings that make up Design District, Bureau's new building (D1) was 'designed blind', meaning that Architecture 00 could make no reference to what the other seven architects (chosen to shape the district) were designing. While the first Bureau building is elegantly clad with a gently curving corrugated white façade, D1 is a striking and robust structure of tiered concrete slabs at varying heights, its meshed terraces and angular, almost brutalist pillars conveying the impression of a building without walls. Despite the striking contrast, the two buildings do complement each other in both aesthetics and function, and make for an inspired new creative quarter for the capital.
With membership starting from £80 per month and with a slew of social benefits, after a couple of years working from home, Bureau is an inspired new vision for coworking and collaborating creatives.
@bureau.club
@designdistrictlondon