Amongst the former warehouses and factories of the Downtown L.A. Arts District, LOQUI—the vibrant Mexican eatery that began as a weekly pop-up at the Tartine Bakery in San Francisco in 2013—has opened a second venue; the restaurant led by Mexican-born Ari Ampudia bringing familial culture and honest food to the DTLA community.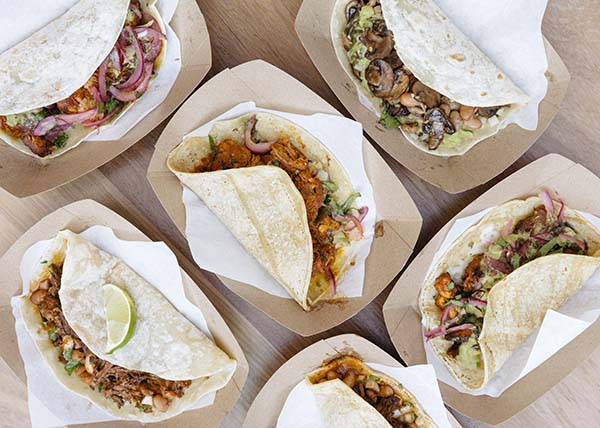 ​Inspired by the traditional tastes of Mexico's famed taquerias, LOQUI recreates the flavours that diners flock to the stands, stalls and establishments of Mexico to eat morning, noon and night. With sizeable portions heaped upon signature, scratch-made flour tortillas, fans of LOQUI can tuck into tacos and quesadillas with a side of rice and beans, guacamole and salsa in some rather hip surroundings.
Featuring vast outdoor seating, the terrace is adorned with towering cacti amongst other greenery, the aesthetic as much as the cuisine making LOQUI DTLA a great stop pit for those exploring Los Angeles's Arts District; co-founder Ampudia excited that their second choice of location sees them "establishing roots in the walkable, culturally rich neighbourhood."
Once home to Southern California Supply Company, the interiors now consist of a profusion of plants and textures that complement organic materials including stucco, brick, terra-cotta and plaster, each evoking the Mexican heritage of the local. Home to friendly service, exciting design, spicy bites and a curated list of Mexican craft beers as well as Baja California wines, LOQUI brings bags of flavour to the energetic Arts District.