Many a craft beer aficionado has been tickled pink by the hoptastic bars that Danish brew titans Mikkeller have dotted the world over — earlier this year, the house that Mikkel Borg Bjergso built arrived in Los Angeles's emerging Downtown neighbourhood, giving the City of Angels something new to sup on.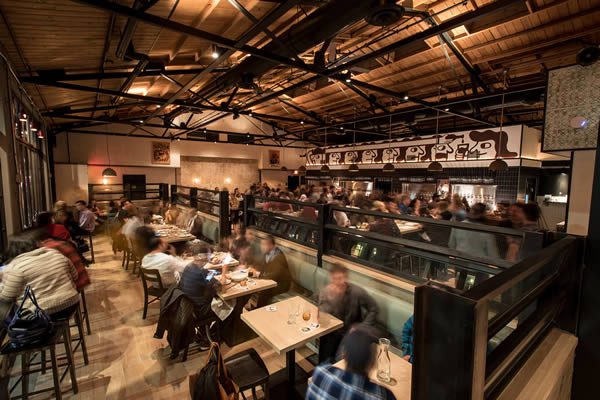 Mikkeller DTLA features 50+ taps of some of the globe's finest brews, alongside a specialised bottle selection and craft cocktail list. Hop-heads can soak their palates on Mikkeller's award-winning series of 'Beer Geek' coffee stouts and a rotating selection of their Belgium-brewed Spontan series in a vast industrial space; a 100-year-old former auto-repair shop with high ceilings, plenty of light and plenty of hip.
Borg Bjergso and bar owner Chuck Stilphe called upon chef Andrew Horza from Copenhagen's Warpigs Brewpub to help finalise the evening menu — putting a J&R Manufacturing wood-smoker to use, Mikkeller DTLA will serve slow-cooked meats, smoked fare and upscale tavern grub to help absorb all that craft goodness sloshing around inside. Cheers.