I've read a fair bit of noir fiction, so when it comes to associating Los Angeles and booze, I would immediately think of whiskey with an "e", probably swigged out of a brown bagged bottle, sitting in a beat-up sedan in a parking lot on a stifling hot Tuesday afternoon.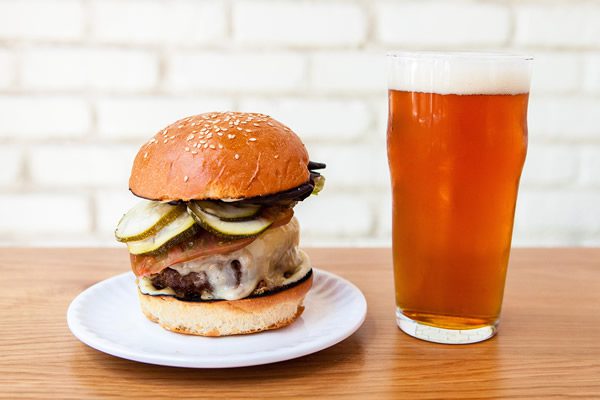 Dead wrong, pal; LA is right there with the rest of the US — and the rest of the world come to that — in tapping into the craft beer boom.
They say everything is bigger in the States, and Barrel Down, on West 7th Street, boasts 40 taps supplying the best in American craft beers. A core list of 20 brews sourced from across the country are joined by a rotating list of equally diverse bottled beers, and there are also draft cocktails and wines on the menu too.
The Downtown venue, designed by local Ricki Kline, banishes beer bar preconceptions and brings the newly-cool drink blinking into the light. This is no dingy cellar, instead opting for extra high ceilings and clear front windows, pale wood furniture and wall cladding and a natural stone floor.