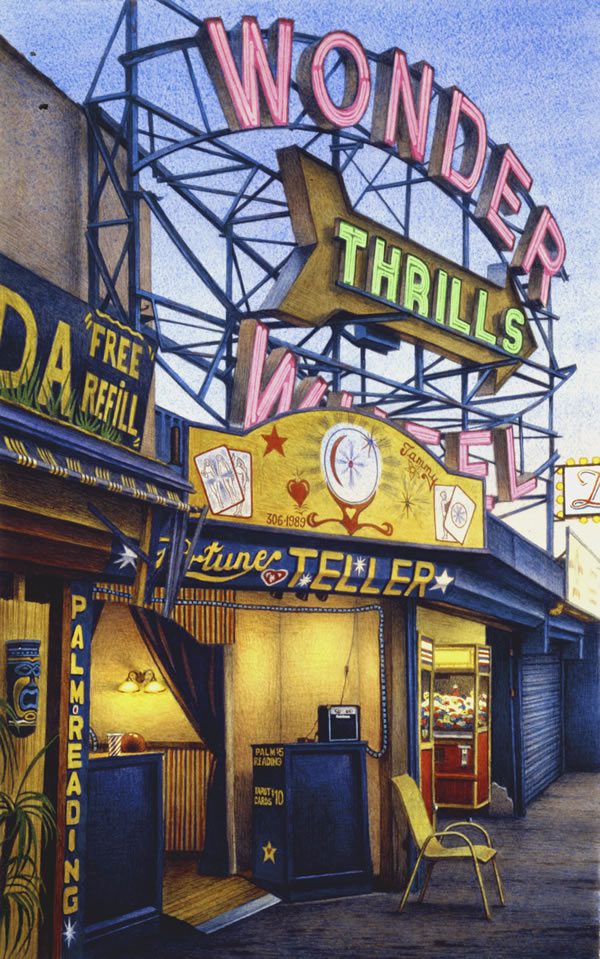 Coney Island's future is very much up in the air — although not in the way most New Yorkers would like. The historical resort, located on a peninsula at the southern tip of Brooklyn, once pulled huge crowds of holidaymakers keen to escape the oppressive summer heat of the inner city.
The amusement parks of Coney Island were enormously popular in the first half of the 20th Century, but the advent of cheap air travel led to ever-dwindling visitor numbers, and many of the old amusement parks now lie derelict.
Much of Coney Island is in the hands of developers with a history of undelivered regeneration promises, large parts of the real estate has been rezoned for housing use, and property damage caused by Hurricane Sandy in 2012 may well have been the final straw for Coney Island as a seaside entertainment destination.
Time for a bit of much-needed nostalgia! The Brooklyn Museum exhibition Coney Island: Visions of an American Dreamland, 1861-2008 begins at the beginning, looking at the resort's heyday through the eyes of a whole host of artists who fell in love with Coney Island both as a physical experience and as an escapist ideal. The show includes 42 photographs from the Brooklyn Museum collection, along with a wonderful collection of paintings, drawings, posters, film, salvaged objects and vintage souvenirs.
Put on your best boater and promenade to the exhibition beginning on 20 November, ending March 2016.