Opened earlier this year, L.A.'s new Middle Eastern restaurant, Bavel, merges the flavours of Israel, Morocco, Turkey, and Egypt—slow cooking fresh ingredients with aromatic woods, spices, pickling, herbs and smoke, and serving the dishes as sharing plates for the whole table to devour.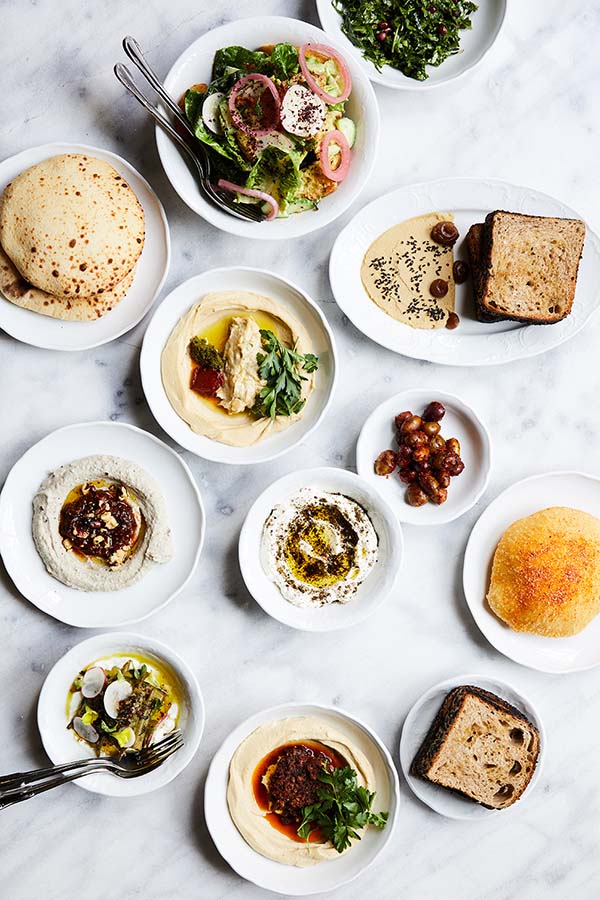 Located in the Downtown Los Angeles Arts District, the restaurant—founded by chefs Ori Menashe and Genevieve Gergis—is a way for the native Californians to showcase cuisine from their family lineage whilst incorporating a twist for the L.A. foodie set.
Expect complex and layered flavours with an authentic yet modern approach, think Baba Ghanoush of smoked eggplant, charred bell peppers, red walnuts, and lemon chili salt with fried pita; grilled octopus with beet borani, sundried kalamata olives, green garbanzos and dill; grilled lamb saddle chop; or a variety of mouthwatering flatbreads.
Bavel, stemming from the story of Babel from the original Old Testament, is housed in a brick warehouse in the Arts District, designers Studio UNLTD (along with Genevieve Gergis) using natural light to play a pivotal role in warming the atmosphere and providing a welcome and inviting space. The interior brick walls evoke the textures of ancient Middle Eastern seaside villages and a 'mash-up' of materials, textures and features, offer a journey through time in the Middle East.
Greenery is found throughout, contrasting with vibrant turquoise, saffron, turmeric and Moorish patterns, providing an authentic eatery that blends the modern with traditional and damn good food to boot.