Disrupting the world of childcare, Brella—located in the Los Angeles Playa Vista neighbourhood—is an on-demand childcare provider which is designed to be responsive, rather than restrictive; challenging the current childcare paradigm by encouraging a child's natural curiosity and creativity through exploration and play.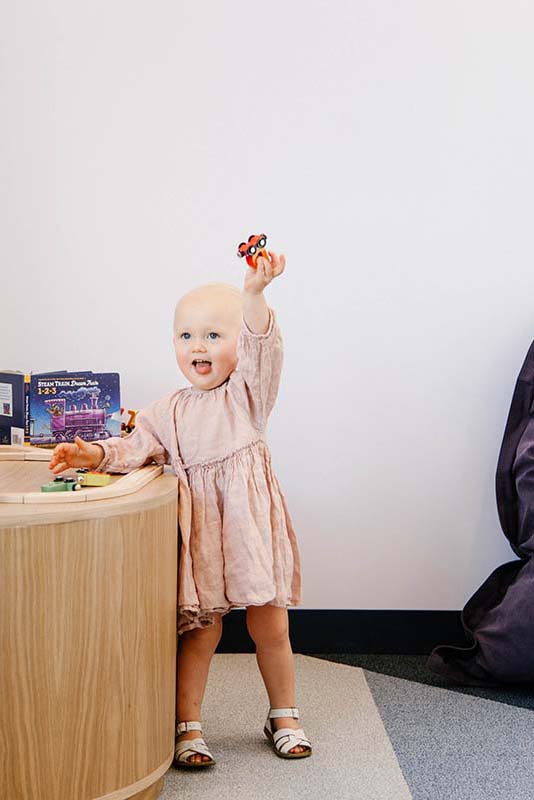 Welcoming children from three months to six years, who spend the day in age-based classes guided by early childhood experts, the young brand's first and flagship centre is innovative, flexible and supportive of modern parents.
Project M Plus were enlisted to develop a brand and a design approach, shaped by Brella's four main principles: to be approachable, welcoming, playful, and trusted​; the Los Angeles-based agency (also responsible for the interiors of Downtown Riverside's The Salted Pig) creating a space that fosters community. Whimsical and fun for the children whilst aesthetically appealing for parents, the latter welcome to leave the little ones in the capable hands of Brella's carers, or stay and enjoy offerings including workspace and curated wellness, education, and family classes.
Founded by entrepreneurs Darien Williams and Melanie Wolff, not only is Brella a maverick in the childcare space, it's a place of real beauty too, with furnishings a mix of modern Scandinavian pieces by Muuto, Ferm and Living, and classic and custom pieces by modern American brands like Blu Dot and Corral. The colour palette is vibrant yet refined, Brella oozing timeless over trendy interiors that combine woods (with rounded edges for a kid-friendly environment) with functional materials, murals and architectural interventions; an overall welcoming and relaxing atmosphere elegantly achieved. Coupled with the flexibility and affordability, Brella is a real pioneer for contemporary childcare.