Originally opening in 2011 in Downtown Riverside, California, it was the task of Los Angeles-based architecture and design studio, Project M Plus, to carry out a timely refresh at The Salted Pig; converting the venue—originally conceived by owner Ronaldo Fierro as a 'rustic public house'—into a contemporary hangout that appeals to loyal locals as well as in-the-know travellers.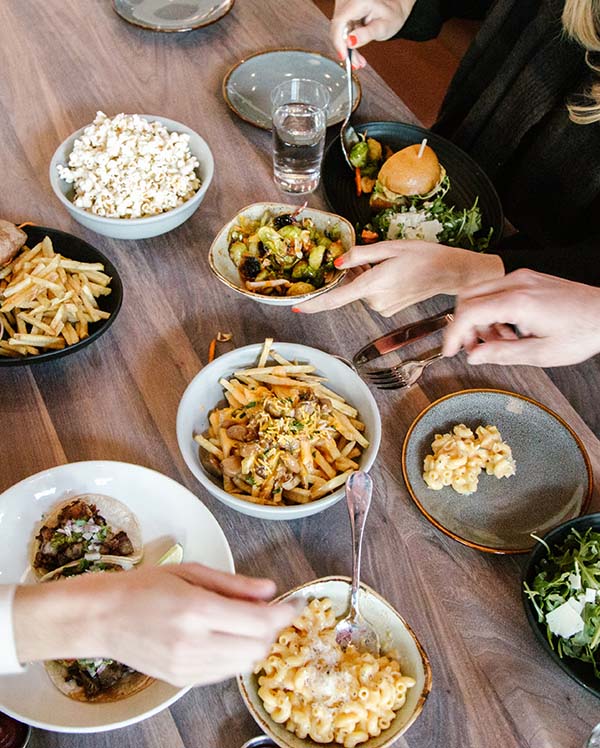 Inspired by the building's Art Deco geometric facade, Project M Plus opted for a warm palette accented by pastel tones and lush greenery. Rich leather booths frame the restaurant, inviting groups of diners to relax and delve into a menu that champions seasonal produce and ingredients.
From 'Dirty Fries' dripping in melted cheese to bacon fat popcorn, mac 'n' cheese and burgers, to wagyu, pork belly and plenty more, nothing tastes better than when washed down with a craft beer; the guys at The Salted Pig partnering with the very best local and world-renowned breweries to bring a smile to the face of the most ardent beer fanatics.
"We really wanted to bring the natural beauty of the surrounding environment inside, where we could cultivate a sense of place and cosiness," explains Project M Plus creative director, Cleo Murnane. "Warm tones stimulate the appetite and the senses so hopefully this palette will bring delight and appetite alike." Riverside's original gastropub may have had a modern overhaul, but with considered, Instagram-friendly interiors, and the great food and beer it's known for, The Salted Pig is a destination venue for this small Californian city.
Cheers to that.