Located below its sister property, the Anvil, and minutes from some of the country's best skiing at Jackson Hole Mountain Resort, Studio Tack-designed Cache House is a new hostel lodging experience featuring two shared living quarters with 50 bunks and a spacious lobby furnished with custom lighting, sofas, chairs from Fern NYC, and a petite library stocked with adventure-inspiring books and a communal workspace.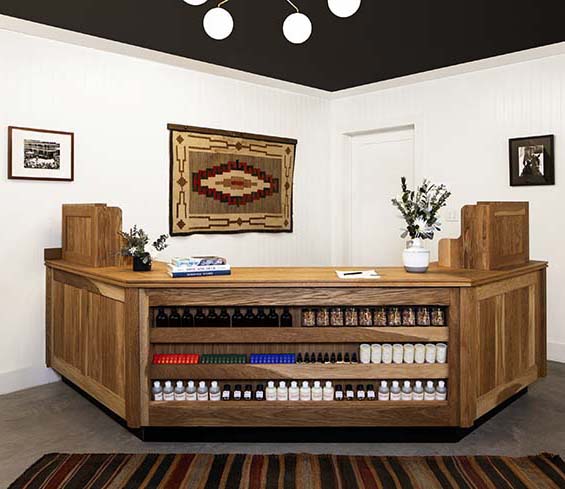 Inspired by the bunkhouses that continue to exist in and around the area, the shared rooms are the heart and soul of Cache House, each bed kitted out with custom wool blankets and the bunk featuring functional and necessary details such as built-in lockable storage; outlets for charging devices; individual fans; reading lights; ergonomic ladders and privacy curtains that block out light and sound. Bathrooms—of which there are 11—are stocked with Co. Bigelow amenities; the apothecary, founded in 1838, one of America's oldest.
A place for guests to experience respite without sacrificing comfort and quality, for communal gatherings as well as quiet time, Cache House prides itself on being more than simply a place to rest one's head; rather a venue that provides the opportunity to roam with nature, free from distraction, meeting like-minded travellers along the way.
Providing a great night's sleep after a long day in the wilderness, a place to be inspired and come togther—and all with rates from just $38 a night—the comfort and hospitality of Cache House is as irresistible as its on-point design credentials.
@cachehousejackson
@studiotack