The Anvil Hotel is a 49-room property that embodies the robust outdoors Americana that has found such resonance with the world's hip young things in recent years, and stamps authenticity all over it; a hotel to snuggle up to, dripping with modish interiors and custom-made design pieces.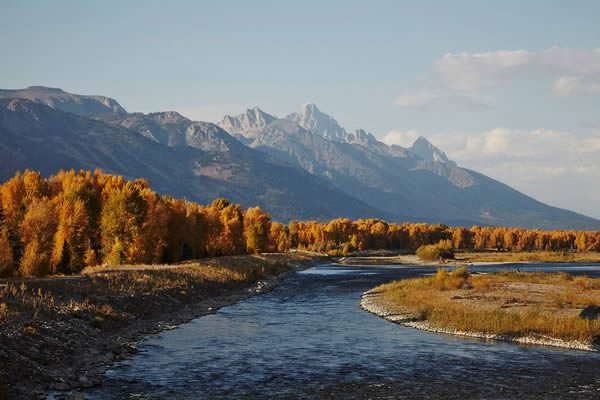 A modern interpretation of the classic western lodge, the Anvil is located in the quintessential mountain town of Jackson, Wyoming, which has the best of both worlds: access to some of the country's best skiing at Jackson Hole Mountain Resort, and a downtown filled with a diverse mix of galleries, music venues, shopping boutiques and restaurants.
In a nod to the rugged mountains that surround this region, Anvil Hotel's exterior is a rich dark mountain green — whilst inside, warm wood tones, detailed panelling and brass fixtures take centre stage. Brooklyn-based designers Studio Tack (who are also behind Barcelona's brilliant Casa Bonay) were in charge of those interiors, as well as some of the furniture build (they are to thank for the impressive metal beds that are accented by custom Woolrich blankets); side tables come courtesy of Hedge House and lighting from Allied Maker. The essence of the Wild West so oft-distilled in its designers' home 'hood is here in Wyoming in all its bona fide glory.
The lobby is an inspired setting, recalling the general stores of bygone times with a wood-burning stove, the waft of freshly-baked treats from local bakery Persephone and coffee from Snake River Roasters; whilst the hotel's restaurant, Glorietta Trattoria focusses on modern rustic wood-fired Italian cuisine and is a short walk away. The Anvil Hotel, Jackson, an epic helping of Americana in its truest form.