Space Copenhagen have completed devastatingly beautiful interior design works on Mammertsberg, a hotel and restaurant housed within a 1911-built classic Swiss villa that overlooks Lake Constance on the border of Germany, Austria, and Switzerland.
Andreas Caminada, the chef-owner of three Michelin-star restaurant Schloss Schauenstein is behind the restaurant, and alongside Lucerne-born Silvio Germann, his chef de cuisine at IGNIV in Bad Ragaz, the duo have created a "fine dining experience with joy, imagination, alpine DNA and a cosmopolitan spirit."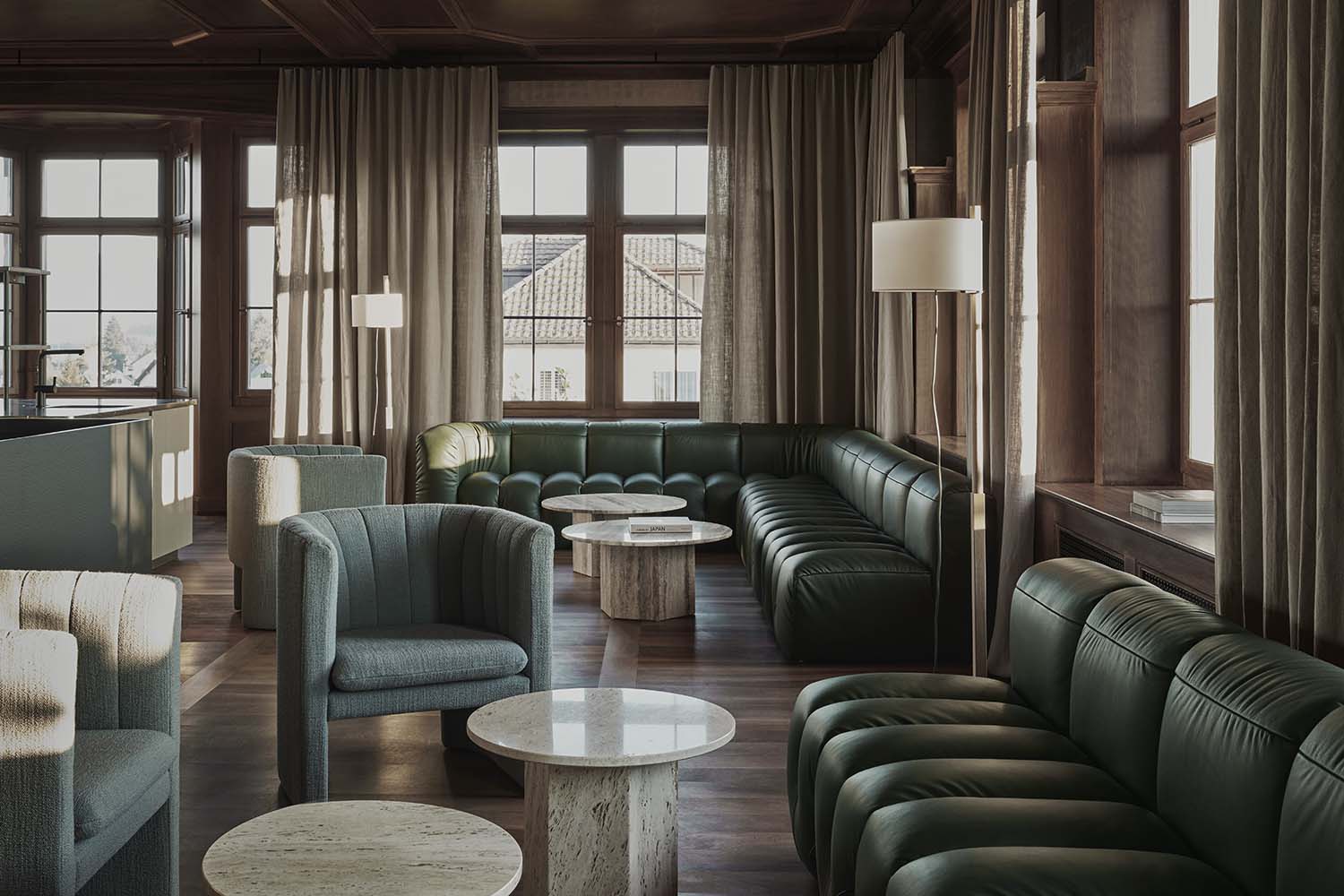 Seeking to complement the original chalet architecture of the building with an interior palette that juxtaposes the past and future, the Danish design studio worked within the existing classical proportions of the space, with its high ceilings, generous openings and panelled walls, to create a warm and embracing restaurant to enjoy the top chefs culinary talents. Due to restrictions imposed by the building's historic status and existing features, including an extraordinary spiral staircase by architect Tilla Theusthat, Space Copenhagen had to adapt their design finding solutions that embraced the things that needed to remain untouched, whilst stamping their own design touch on the project.
The spaces throughout the property feature lighting handpicked for their sculptural qualities, including mobile chandeliers by Michael Anastassiades, and a Mathieu Matégot sculptural wall light. Bespoke elements in the dining space include freestanding furniture in collaboration with Copenhagen-based carpenter Malte Gormsen, solid oak tables, as well as furniture designed by Space; their Wonder Sofas and Stay Chairs designed for Gubi are located in the lounges on the lower level. The Copenhagen design practice also handpicked the art displayed throughout the restaurant, which is selected from Andreas Caminada's personal collection, and will over time add and swap objects such as books, ceramics, glass and other decorative elements.
Six guest rooms complete the space, each individually decorated yet sharing a common design language. Combining the charm of a historic building with the amenities and contemporary design of the present, these provide guests with comforting surroundings to recharge after a day exploring the Alps, before readying themselves for a show-stopping culinary extravaganza.