Located in South Lake Tahoe, California, the Heavenly Mountain Resort with its ski slopes in close proximity, the Coachman Hotel embraces sustainable style fused with modern conveniences and a sense of simplicity for discerning adventurers.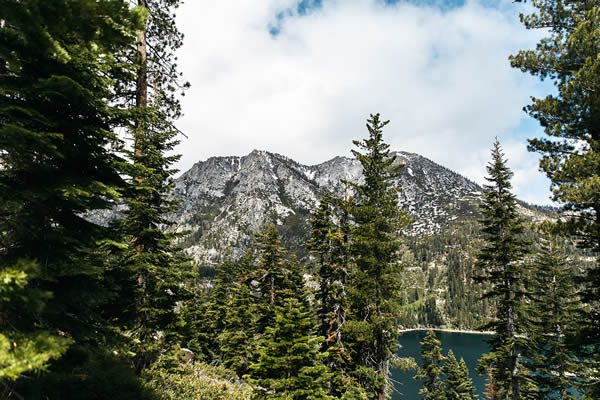 As the trend for revitalising kitsch midcentury motels continues unabated, the Coachman underwent a multi-million dollar renovation recently — transforming it into a style-conscious spot that boasts 42 contemporary guest rooms and suites; each featuring handcrafted beds with fine linens that evoke the en vogue sense of rustic Americana.
Collaborating with American artisans to provide Lake Tahoe visitors with a space that is 'comfortable yet hip', and creating a 'sense of community while paying tribute to the beauty of the landscape and the history of the property,' locally-crafted interiors include tables and chairs from Jason Pickens; all complementing the thoughtfully tailored atmosphere that has been fostered by the Coachman team and Brooklyn's Studio Tack, who led the respectful renovation process.
A design motel experience with easy access to mountainous adventures (a dedicated 'wet' area houses outdoor equipment), the Coachman (originally built in the 1960s as part of the tourism boom that echoed from the 1960 Winter Olympics at Squaw Valley) is the ideal place to return to after a hard day's exploration. Soaking in the hot-tub or enjoying beer and s'mores around the all-American fire pit, the Coachman revels in nostalgic Americana whilst keeping urban comforts close to the great outdoors.