Moscow-based Veter Design Studio have converted a 1914 building—home of Moscow merchant Ivan Mikhailovich Korovin, and thereafter a bakery—into a bright and airy café, contemporary bakery and brunch spot in the nation's cosmopolitan capital.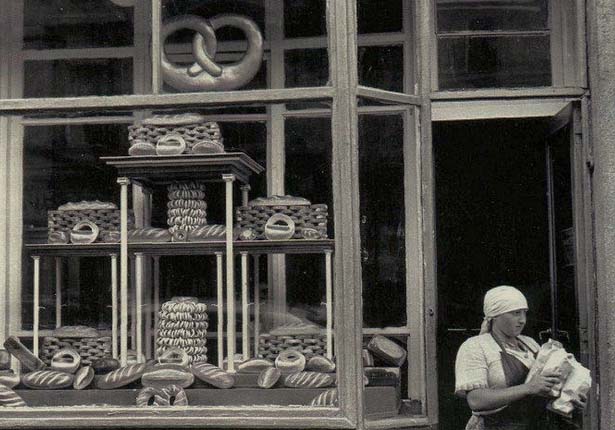 Inspired and informed by the rich history of the property, the designers kept an antique sign reading 'Bakery OTD M.G.K.I.O' on its grandeur façade, and decided to recreate the pre-revolutionary atmosphere of a bakery to sustain the storied past of the venue. Restoring wherever possible, Veter were able to make use of the original encaustic tile, cleaned meticulously to make quite the statement flooring. The same was done with the window trimmers and thick concrete walls upon which art and artefacts now hang.
"We would like our guests to feel the space coming back to life, experience its idiosyncratic imperfections, its authenticity, and its distinctive character," explain the local design studio, who have integrated elements with certain cultural references throughout; paying homage to the old Titov bakeries by placing a pastry shelving rack in the storefront and making a statement with a hand-made encaustic tile at the cafés cash desk.
Flowers placed around the windows are a nod to wheat fields ('grechka' translates to buckwheat), whilst considered seating and textured walls evoke a sense of nostalgia; quite the contrary to the weaving lighting installation and striking blue neon that invites guests into this stark bakery.
Fresh fare and design that pulls together the past and present, there is an inviting warmth to Moscow's Grechka Lab; one that has certainly charmed the cheeky pooch waiting for his lunch in the photograph below.