With some 2,050 light bulbs lighting up this extravagant space, Moscow establishment Bosco Mishka Bar—located on Red Square—is quite the eye-catcher. Designed by design and architecture studio, Sundukovy Sisters, the team were tasked with completing the project within three months whilst preserving the architectural harmony of Russia's main square; opting eventually for a minimalistic approach accentuated with expressive details including that myriad of dimmable bulbs.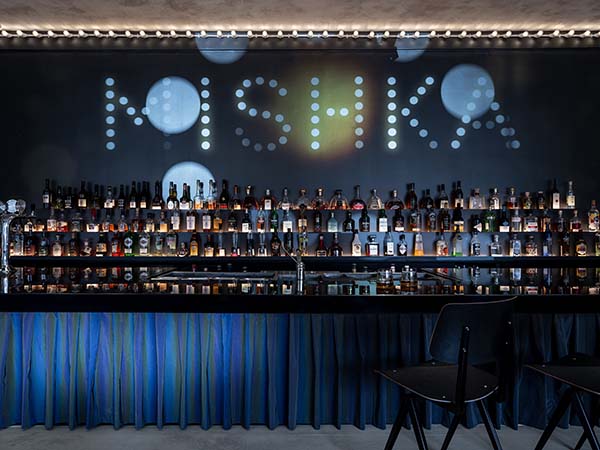 Situated within the Red Square branch of GUM, a well-known department store familiar to many cities of the former Soviet Union (this one the brand's largest and most famous), the swanky wine bar sparkles on many levels; its show-stopping lighting revealed through large windows and more than capable of drawing a curious crowd of shoppers, workers and travellers looking for good food, drink and hospitality in design conscious surrounds.
In a bid to "purify the space", Sundukovy Sisters designed the venue using decorative plaster, with an effect of aged walls to blend with the shade of GUM's façade; aged mirrors to add a sense of spatial authenticity; tables made of wood and marble; and a contrasting large antique table and chandelier that nod to the older times in Moscow where families would feast together.
Boasting one of the best views of the Kremlin, especially come nightfall when the bar's fabulous lighting comes into full effect, Bosco Mishka Bar parallels the fairytale whimsy of Red Square; a fitting pop of extravagance for one of the world's most unforgettable locations.
@sundukovy_sisters
@bosco_mishkabar