Utter the term 'hip hotel', and it's Ace that comes to mind. When Alex Calderwood, Wade Weigel and Doug Herrick opened Ace Hotel Seattle in 1999, few would have thought that ten years later that essence of creative community would land in central Manhattan with a fanfare that resonated through the hotel industry.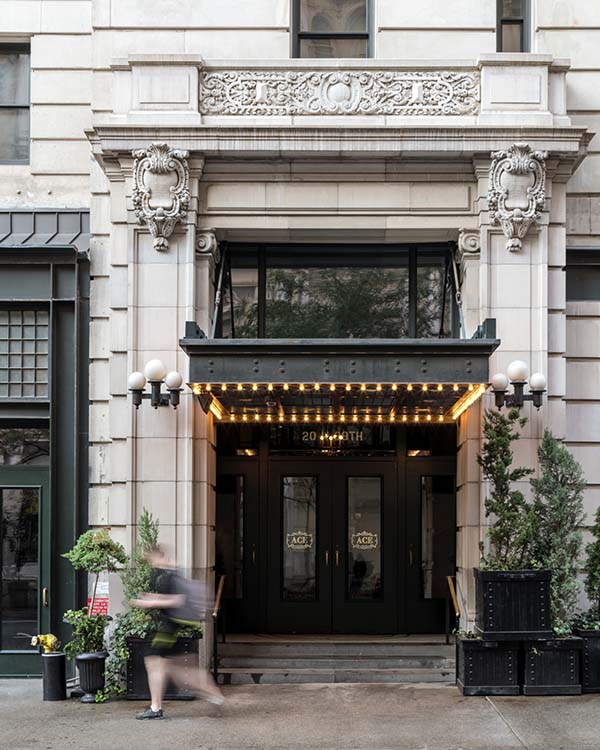 Another decade has passed, and that resonance has reshaped the world's view of a millennial-minded hotel; Ace Hotel New York often referred to as the blueprint for which culturally conscious hotels follow today. Ten years on, We Heart checks in to witness an old master at work.
Housed in a turn-of-the-century building in Manhattan's NoMad neighbourhood, Ace Hotel New York is as much a hub for locals as it is the curious travellers who fill the rooms and communal spaces. After all, the blueprint reads that a contemporary hotel brand should fulfil experiences rather than dishing out traditional hospitality clichés.
With easy access to the city's most exciting museums, shops, restaurants, parks and bars—and influenced by its spirited location—Ace Hotel New York has a natural to the creative crowd that is unabated ten years on. Stepping into that iconic lobby, you'll find a mix of digital nomads, entrepreneurs and locals in the know; all hanging out and working to the rhythm of a caffeine fix from Stumptown Coffee Roasters. A cocktail or craft beer ease the work crowd into social evening-mode.
Taking its cues from the vibrancy of street life, a mix of styles and objects come together throughout the property, New York-based designers Roman & Williams having uncovered the history of the building and infused the spaces with a mix of vintage and custom furnishings to create an urban hotel with a distinct sense of play; notably one with a timeless impression, a decade of trends gone-by failing to match the relevance it retains today.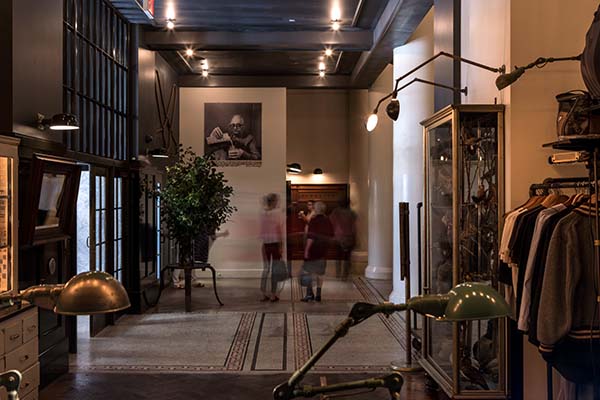 Bedrooms are stylish, exposed pipes and brick walls softened by mid-century furniture, art and dimmed lighting. They are also huge by New York standards. Replacing the standard wardrobe is a clothes rack constructed from bent plumbing pipes—a nod to hood's fashion and garment history—with hanging steel boxes to store additional clothes and accessories.
Our sizeable loft boasts a Smeg fridge fully stocked with a selection of beers, wine, spirits and snacks; lending the feel of a friend's apartment rather than a city centre hotel. Something accentuated when we were able to throw some tunes into the mix—courtesy of a sleek Music Hall turntable gracing our boudoir—and strum along on an acoustic guitar. The oldies are the goodies.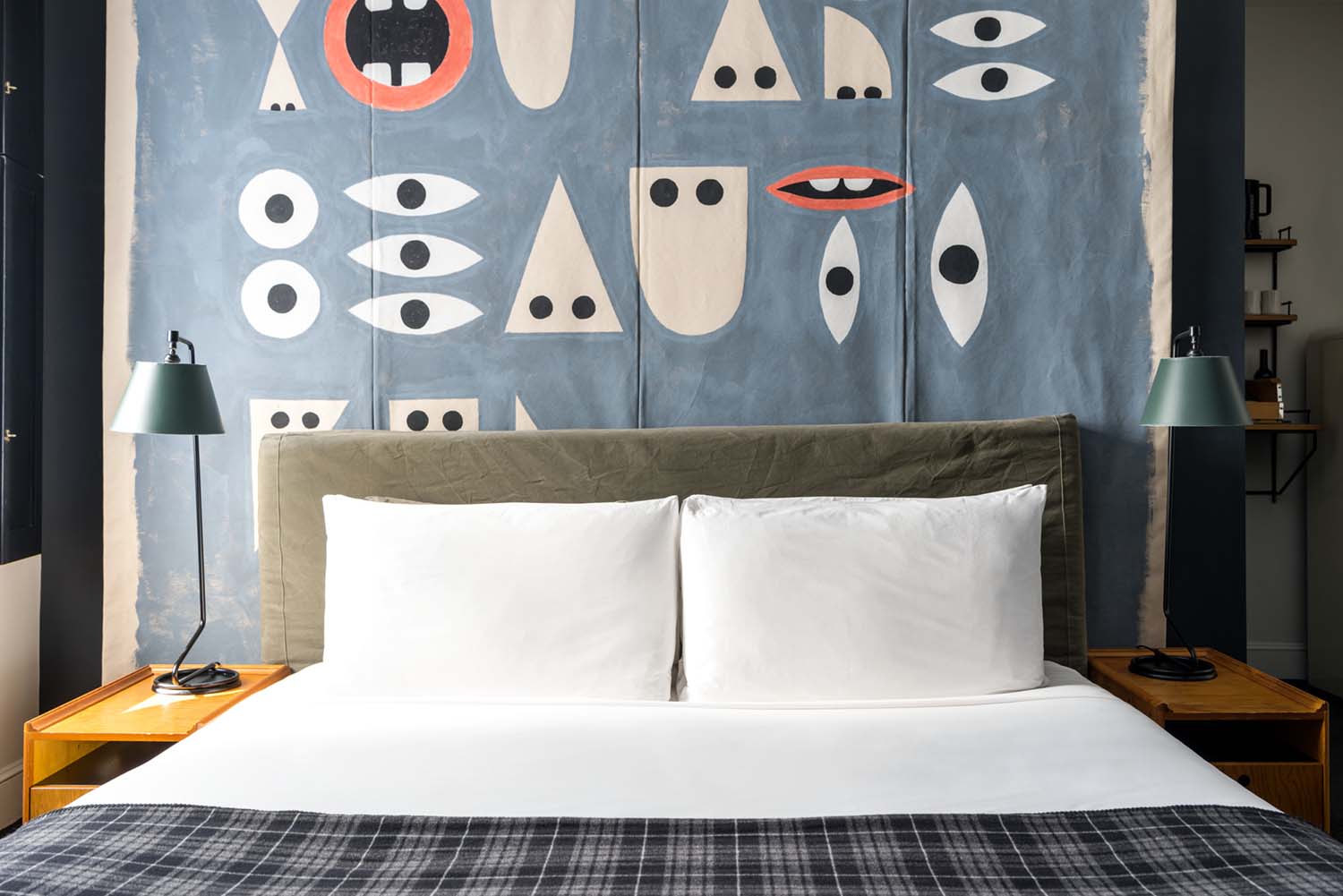 As the countless culture-forward hotels that have arrived in the wake of this hotel will tell you, community is key. From daily events and collaborations with local brands and artisans, to that game-changing space where folk simply want to hang out, Ace Hotel New York is still alive with the presence of those who inhabit it; there is life around every corner.
Intrinsically linked to local culture—allowing international visitors a true glimpse of the city and its neighbourhood—whether you're here to stay a few nights; purely soak up its singular eclectic vibe; dine at what is now a New York City institution, Breslin; grace the lobby bar; pop in for a coffee; or a spot of shopping at the Ace Hotel outpost of OPENING CEREMONY, this is truly a hotel for the ages.
As relevant as it was when it rewrote the hotel rulebook ten years prior, Ace Hotel New York may be written into the history books, but its story remains unfinished. Where others are still clambering to achieve a fraction of its cool, the bona fide forefather clambers at nothing; gracefully going about its business as though the 2010s never happened. Hell knows, many of us wish they hadn't.