As we reach the climax of our journey through Antwerp's creative capital, we have dissected its graphic design culture; surveyed the landscape of its independent art scene; and looked into the future through its tech and innovation pioneers. Arriving at the gateway to the city's subcultures, it become clear that creative cross-pollination is critical to Antwerp's singular obsession with culture and creativity.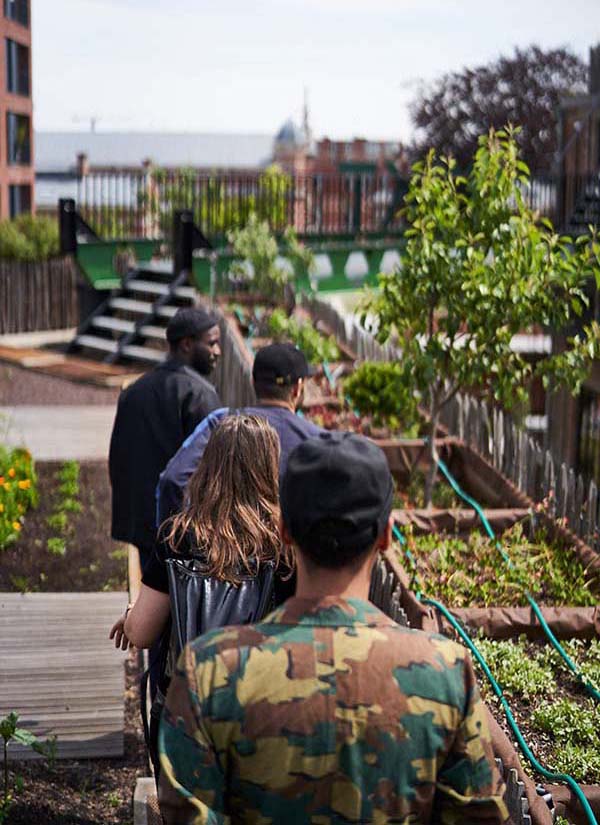 "I think the creative community has a way of finding each other, and part of that is rooted in the city's creative history," explains D.A.T.E. attendee, Amsterdam-based Dennis de Groot. "Some people come from formal training, while others are completely self taught, but through the facilities, spaces, and events taking place in the city, everybody ends up connecting with one other."
"The scene in Antwerp is so tight-knit and collaborative," confirms Nabil Nadifi, "it kind of becomes this self-reliant body of energy that feeds culture with a capital C."
Nadifi is a London-based French-Moroccan creative, returning to the city as part of Discover Antwerp Through Experience (D.A.T.E.)'s birthday edition earlier this year. As is frequently the case, Belgium's second city has captured a part of him. "I've been to Antwerp four times," he continues, "and each visit manages to surprise me with new places or creatives doing amazing work. My main take is that the creative scene here really doesn't care about validation from the rest of the world, or the country for that matter. People seem to collaborate with each other enthusiastically without that toxic 'clique culture' that exists in other major cultural hubs."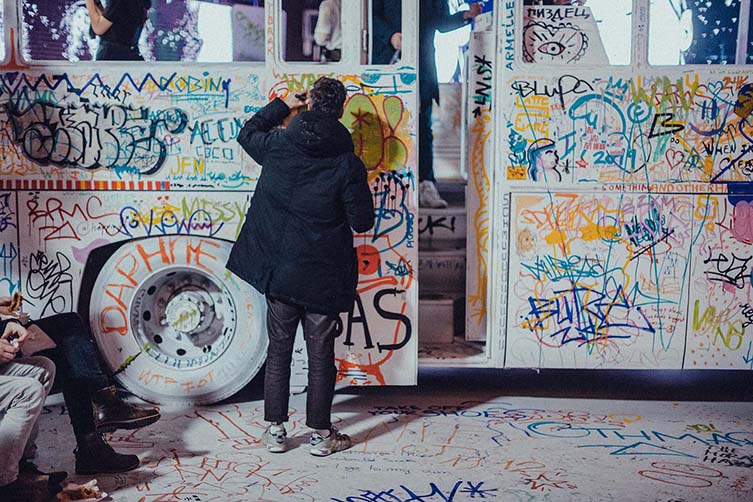 De Groot concurs: "Antwerp benefits tremendously from its creative community being smaller than, for example, a city like Amsterdam or London. Some of the things that are seemingly easy to do in Antwerp may take a lot of work elsewhere, but here people being across different scenes are on the same page. One example is Us By Night, which has such a unique vibe compared to similar events in other cities. One of the main reasons for that is because it's a tight knit team that's working around the clock to create something special. It's Antwerp through and through."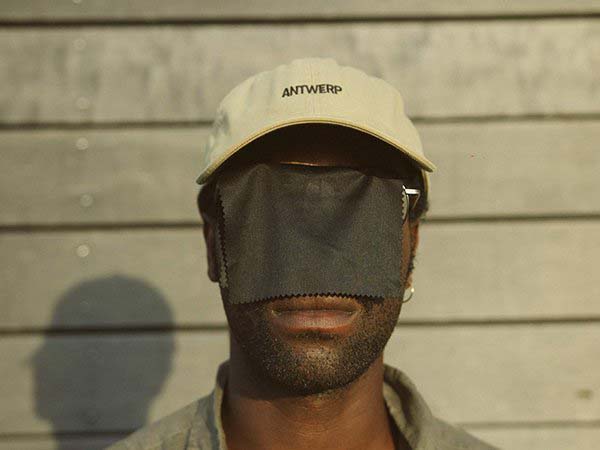 It's a familiar story, Antwerp's myriad creative scenes feed themselves time and time again. So what of its cutting-edge urban culture? David Tricot Mizero—aka DTM Funk—is the Antwerp DJ and promoter who led the subculture leg of D.A.T.E.'s latest edition, and the local expert who can help us navigate the terrain of Antwerp's urban culture scene.
"I've been organising multiple music events over the last eight years," he explains. "Club nights, concerts, block parties, mini festivals, and so on. I'm trying to do something different than the rest. I think I have a unique sense for new music and artists. Since I've been organising music events, I think I've been playing an important role in discovering and showcasing new and up-and-coming homegrown talents alongside international artists. I carefully select and compose interesting and diverse line-ups, where I aim to offer a platform for both young and respected artists to present their individual identities, sounds and rhythms."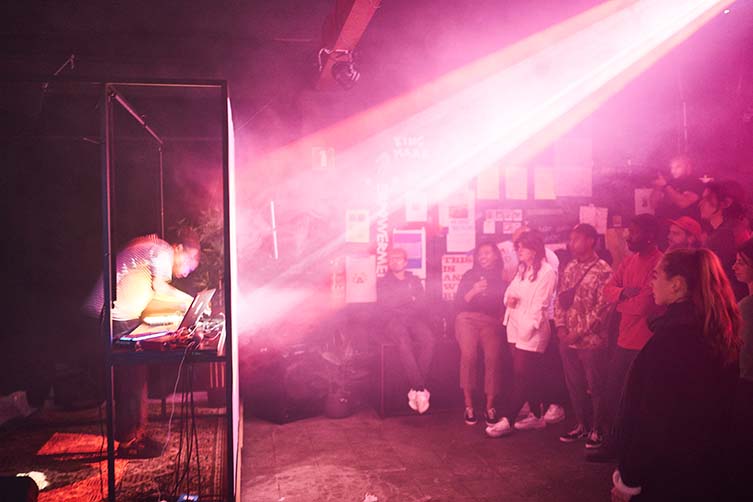 Tricot Mizero lauds the city's buoyant alternative music scenes, its record labels, concerts and parties; so too its art scene, street dancers and more. But most of all its diversity. "Not only in race, but also the way people think." And, as we've discovered before, Antwerp's age-old cultural heritage is a key protagonist in its contemporary culture.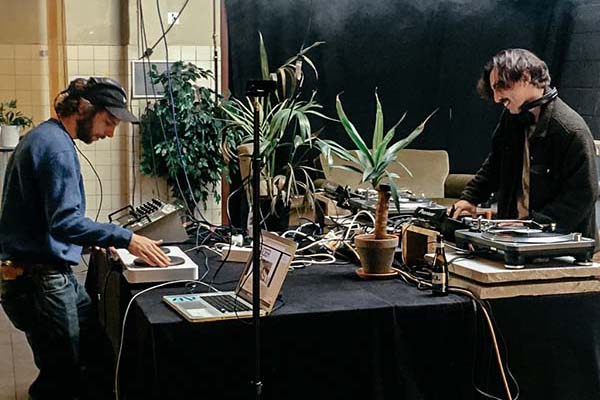 "The history here gives the contemporary scene the power to continue; giving people their knowledge and energy. I think if you go back to the roots of art, and the core elements of your specific creative scene, it gives you an improved understanding in how we can move forward and create new work."
From the 'electronic body music' that paved the way for the industrial scene that would spawn the likes of Nine Inch Nails and Marilyn Manson to the crossover techno epitomised by Technotronic's Pump Up the Jam, the clubs of Antwerp have been at the forefront of electronic music for decades. The doors of the iconic Café d'Anvers may have shut just before its 30th birthday, but spaces such as Club Vaag, Ampere, located underneath Antwerp's Central Station, and the recently-reborn Grand Café Capital (reopened this summer after being completely destroyed in a 2010 fire) lead the way for a future rich in rave.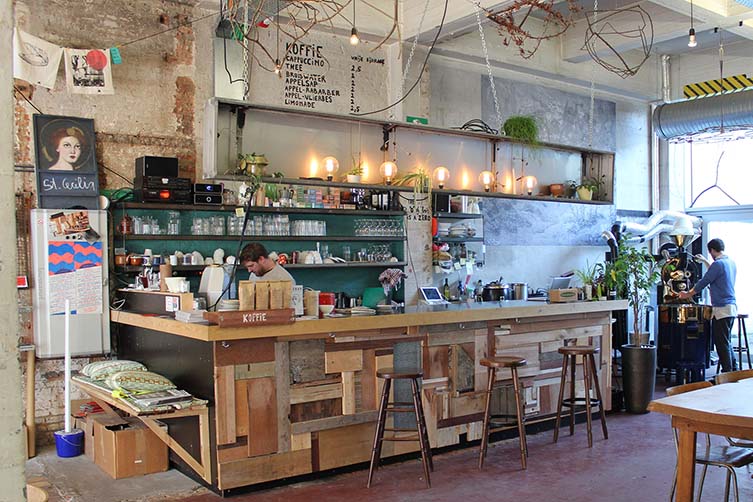 Alongside the late night venues, progressive creative spaces such as Het Bos and Onder Stroom offer a mixed bag of cultural events. "It's my favourite venue in Antwerp," says Tricot Mizero of the former. "You can go there for a coffee, a beer, a concert, a good night of dancing, a movie, or exhibition."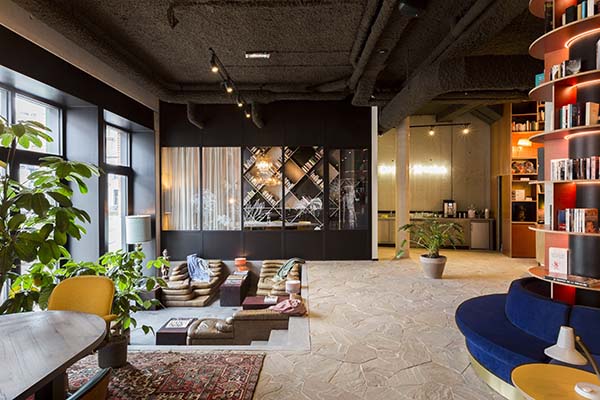 Dennis de Groot adds Table Dance and We Are Various to the list of venues to seek out; the latter a radio station transmitting from PIXEL Café, the bar of photograph museum, FoMu. Always pushing against the grain, Antwerp is forever a city of surprises.
Of course, subculture scenes feed one another; that venues can host an exhibition, screening or club night is telling of the city's creative heart. Be it co-working or co-creating at a space like JJHouse, sharing inspiration at collaborative art venue, KOP, connecting with likeminded individuals in the communal spaces of 'flexible living' project, YUST, or even going for a haircut ("if you need a good barber and want to know more about Antwerp," says David Tricot Mizero, "please go Labi Barbershop, it's the best place to have random talks with other people") coming together with fellow creative-thinkers is par for the course in Antwerp.
As Dennis de Groot told us: "everybody ends up connecting with one other." Art, technology, fashion, design or music, creative expression is creative expression, and Antwerp is a city that both celebrates and stimulates that expression.