For first-time visitors, Budapest will astound. It defines grand. All old-European splendour with its humbling monuments kept impeccably pristine. Bisected by the River Danube, Buda and Pest retain distinct essence—Pest its modern heart with the famously eclectic Jewish Quarter and its 'ruin pubs'; Buda to the west, the ancient capital of the Kingdom of Hungary with its staggering historical landmarks.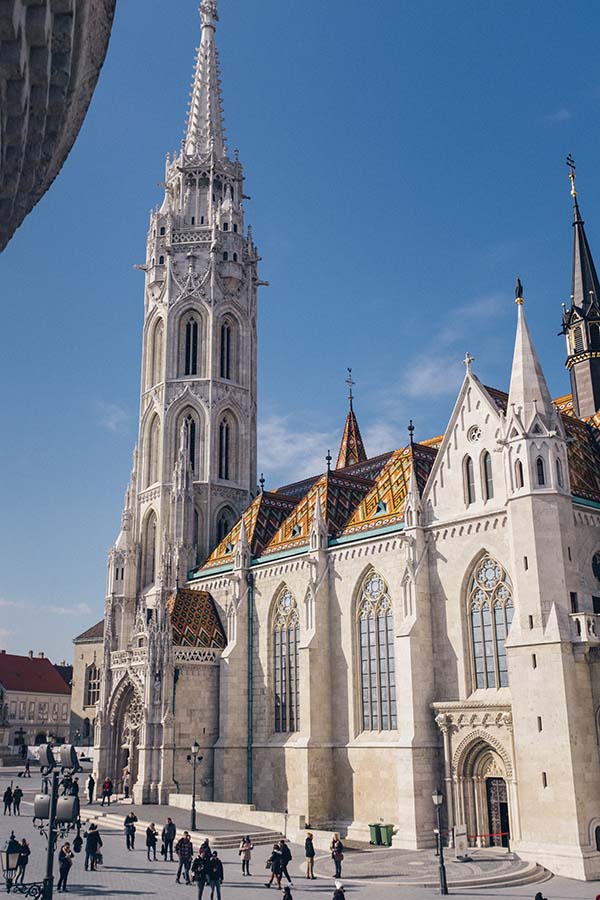 Situated here on the west bank of the Danube—close to the neo-Romanesque Fisherman's Bastion, the unforgettable Buda Castle and the Citadella atop Gellért Hill—is Baltazár; a contemporary boutique hotel with style to match its surrounds. A family-owned property with 11 rooms and suites, each with a feel of Buda's grandeur coupled with a hint of Pest's bohemian spirit.
Decorated with a mix of vintage and contemporary pieces, artwork throughout the hotel is inspired by pop culture icons such as Vivienne Westwood; Keith Haring; Andy Warhol; and Jean-Michel Basquiat. Bathrooms feature handcrafted local limestone, L'Occitane amenities and Hans Grohe rain showers, making for a fine sanctuary after a day treading the cobbled stones of the encircling historical area and its wealth of landmarks.
Guests enter through a small reception area with a red banquette running the length of one wall, a bar along the other and a discreet check-in desk. Baltazár is a project that the term 'boutique' was coined for; a place for guests to relax and disconnect, to truly feel at home. Be that in the bedroom, its charming public area over a coffee or glass of wine, or at the adjoining Baltazár Grill, where Josper-grilled meat and fish is served in a warm, friendly and understated space where that fusion of classic and contemporary styles spills over from the bedrooms.
Owned by leading restaurateurs the Zsidai family—who boast the original Spiler bistro pub, Spíler Shanghai and the nearby outpost of Jamie's Italian among their portfolio—the Baltazár Grill offers up a Hungarian-forward menu based around the concept of sharing and tasting; its chefs using only seasonal and high-quality ingredients which allow the charcoal Josper grill to bring out an abundance of characterful flavour. A perfectly-executed rib eye and a whole fish show off the super-hot indoor barbecue's unique appeal, a salad of beetroot and mouthwatering 'slaw leave no tastebud untickled.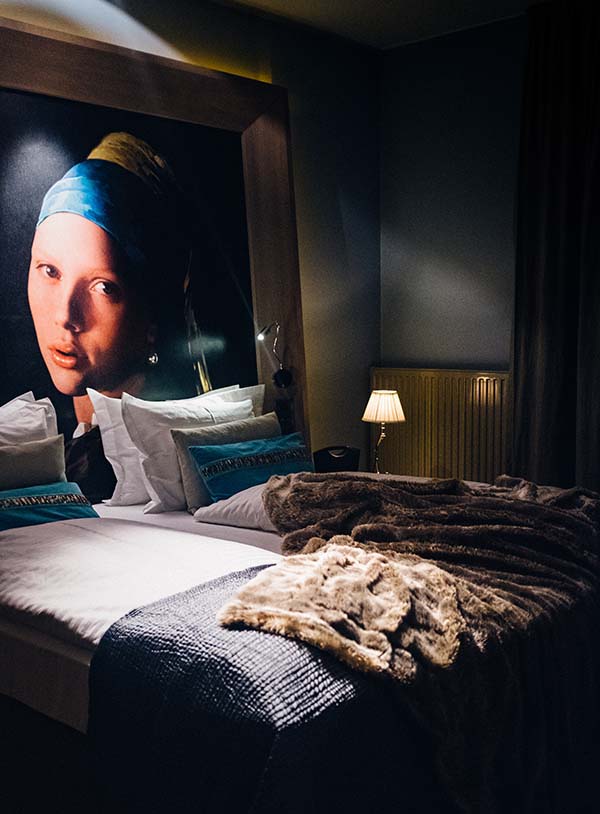 Much quieter than its Pest counterpart, those staying here on the Buda side can easily join the action over the river, the number 16 bus regularly hopping over the bridge from outside the hotel, but it is in its seclusion that Baltazár shines; it feels a world away from the traditional city break, an escape to another time. The history and heritage that surrounds it sucks you into a different frame of mind, a stay at this charming hotel is to truly envelope oneself in that altered state. Cobbled streets and polished landmarks, there is a fairytale feel to time spent within the World Heritage Buda Castle district.
Whether you be revelling in a king size bed underneath a homage to Keith Haring's lively dancing figures or Scarlett Johansson as the Girl with the Pearl Earring; enjoying lunch on the romantic terrace; devouring classic dishes such as beef goulash or chicken paprikash; or sampling mouthwatering steak or salmon fillet grilled to perfection on the Josper, washed down with a crisp wine from the Carpathian Basin area … Baltazár Hotel and Grill has hospitality down to a tee.
Honest, authentic and stylish, this masterful boutique hotel and bistro embodies the inimitable spirit of Budapest, a city of surprises and heart-stopping beauty. Considered and comfortable, its local-forward and family-owned essence makes for an unforgettable stay. For those wanting to escape this world for another, staying within the historic Castle District—its legacy dating back to the Middle Ages, its Baroque splendour achieved during the 1700s—is as veritable a time machine as humankind can currently enjoy.
Luxurious and homely, captivating and alluring, Baltazár is a hotel and restaurant as splendid as they come.