Experience the bold new spirit of this ex-communist capital city care of Brody House, an inspiring bohemian hangout beloved by local creatives. There've been Playboy shoots in the boutique-hotel bedrooms and Budapest's culture high and low is all around—for a bargain. Juliet Kinsman talks to the bon-viveur Brits behind this rough-luxe revolution
The Rubik's Cube: invented in 1974 by a Hungarian sculptor and architecture professor. One of many things I didn't know about Budapest before seeing this landlocked Central Europe country through Brody House-tinted spectacles.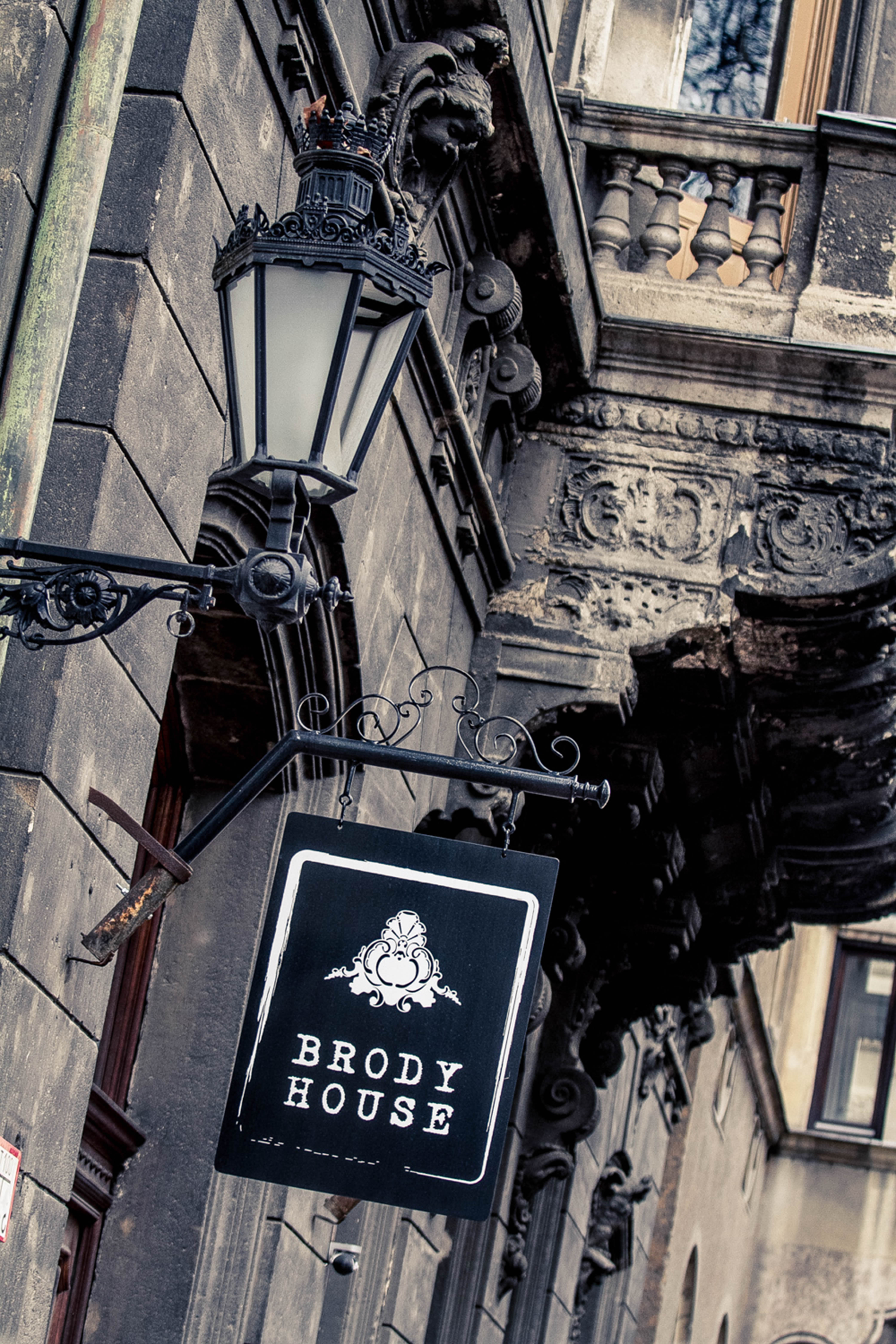 Born in 2009 as a handful of hotel rooms with a relaxed members club comprising top and bottom floors of an 1892-built townhouse there are now self-catering apartments, a music venue with bar and restaurant, a print studio/gallery, a hip hotel called Kinscem on the way and brand new Brody Villa in the hills. This unique style of hospitality started with a few friends and artists hanging out in a ground-floor apartment on Brody Street in Pest. With the river Danube bisecting the city, Pest was always the less salubrious side compared to genteel castle-touting tourist-beloved Buda. Baroque thermal baths and beautiful-but-rundown classical architecture are now joined in the inner city by quality eateries, galleries and a cycling scene. Decrepit basements are studios for designers and artists, and much of their work available from Brody ArtYard.
The friends changing our perspectives are Peter Grundberg and William Clothier. Why choose Hungary as their hub, a decade ago? "Budapest captured the European zeitgeist—it's bohemian and groovy, but down at heel—though not in a dreary way, thanks to its cool but not bleak communist architecture," he reflects. "There's a sensitivity to qualitative experiences more than in other places." The city also escaped physical devastation in WWII, and it wasn't stripped of its soul by the Soviets in the way other cities were. Their CVs don't hint at cred as hedonistic hoteliers with a flair for arty interiors (Cambridge-grad solicitor and Management Science alumnus via Goldman Sachs).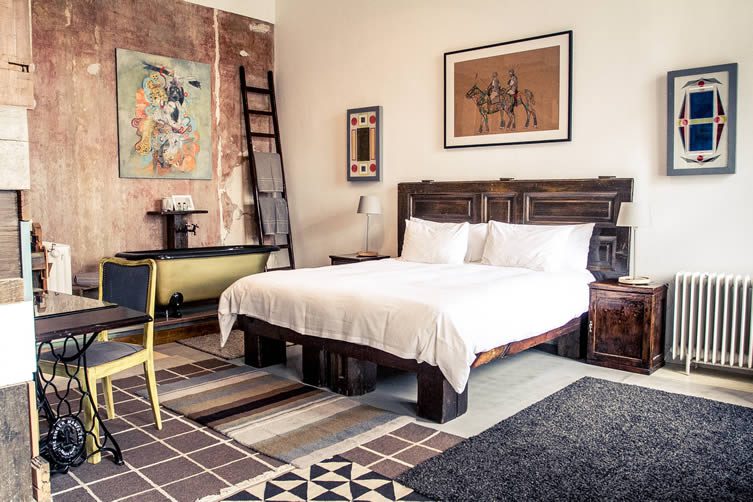 The restoration of their projects is always a labour of love. "Will and I spent many a late night roughing up our hands and scoring man points," laughs Peter. Eccentric art installations cover Brody's crumbly walls, antique music scores and hand-written letters act as wallpaper along with graffitied paint-stripped reclaimed doors. Artists from Brazil, New York and Japan are invited to stay in return for adorning the interiors—see Australian sculptor Bo Droga's intestines-like pipe installation and a hanging light made from a wooden chair (chairndelier?). In 2011, Playboy Hungary chose Tinei room as the setting for its centerfold.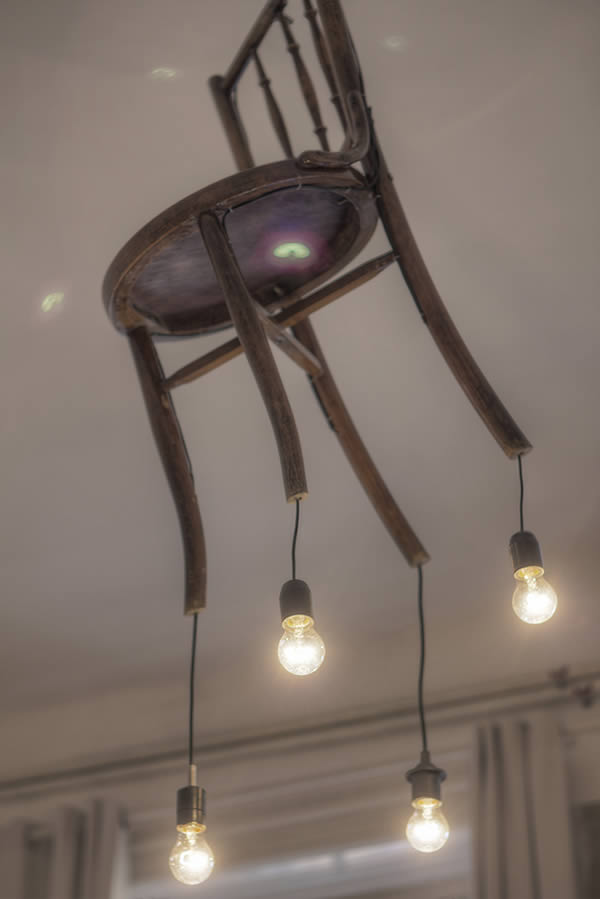 Soot-stained Brody Studios on a bullet-pocked road in Pest is the entertainment hub. Every night in this reincarnated neo-classical Byzantine-edged building is as edifying as it is hedonistic, with a programme that includes literary talks to experimental music events. Tyrant actor Jake Weber described it as his "favourite den of inequity". It isn't just an ex-pat thing—Brody nurtures local talents: musicians, artists, filmmakers, comedians, designers, mixologists… Having housed the talented Moldovan-born artist Alex Tinei for years in Brody Studios, giving him his first solo studio space, it kickstarted his international career selling works in New York, London and Japan including pieces to the Saatchi Collection. Brody supported the rise of fashion brands too, such as Nanushka, CAKÓ and jewellery designer Réka Lőrincz.
Back when they were deciding between Budapest, Prague and Bucharest, they weighed up: where would be enjoyable to live, had a social life, was architecturally viable, rich in culture and was affordable. Hungary's capital came out on top. Sure there have been challenges. "This part of the world suffers terribly from corruption. Corrupt influencers are intrinsic where it's 'one rule for you and one rule for us'. The majority of people are very decent and well meaning but hangovers from communism were inevitable," says Peter. "Hungarians lament the fact that if you're in a position of power you get an easier deal; but that will change."
The positive energy of the younger generation is palpable, and it feels like it's a city steeped in optimism. "What's changed in recent years is the food, service, and the way people communicate in English. Folks in their twenties and thirties have seen things in Paris, NY, London and have returned with inspiration but also with confidence to retain Hungarian character," says Peter. "The millennials are braver and have had opportunities their forefathers never had."
None of Brody's projects are predictable or typical. What they all have is a story—best learned about over a Unicum-laced cocktail or two. Bitter and strong, you'll need to taste the local liquor for yourself; we'll leave it at that, since surprise and discovery is Budapest's speciality.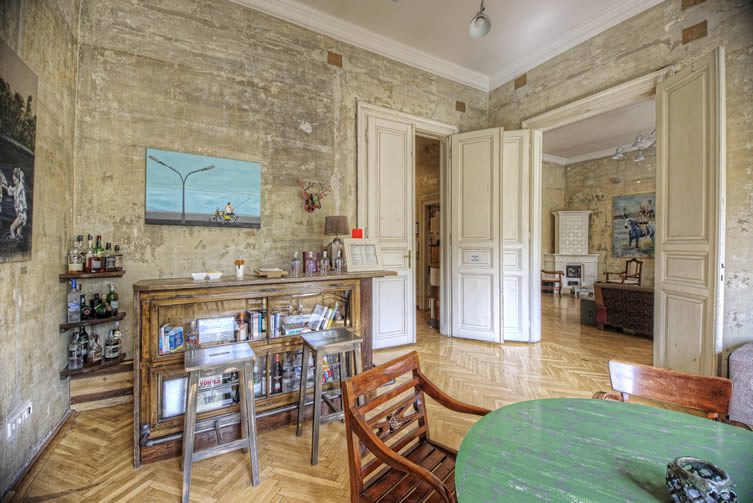 A Brody Weekend in Budapest
Friday
Start at Brody House (only 30 minutes from the airport in a taxi) and in Hungarian tradition, kick off with a rosé spritz from the honesty bar. Walk to Boutiq' Bar (1061, Paulay Ede utca 5) for bespoke cocktails—one sip and newcomers will lose preconceptions about travelling to Budapest. Head to Brody Studios, for a bite in the covered courtyard: all dishes are local, seasonal and delicious whether vegetarian or a meat lover. End up in the Seventh District at a ruin pub. Szimpla Kert (1075, Kazinczy utca 14) is the original ramshackle boozer; it's touristy but it's fun and crumbly even if the quality of the drinks isn't the best.
Saturday
Overindulged? Detox at a thermal bath such as 1550-built but thoroughly modernised, Rudas Baths for a dose of sulphur. Klassz (1061, Andrássy út 41) is great for a light lunch of modern Hungarian cuisine at this wine-society-owned bistro. See if there are tickets for the ballet at the Opera House—it's super affordable compared with the Royal Opera Houses and la Scalas and the creative director is not afraid of experimenting. Check out the Castle District via one of the bridges over the Danube. Café Pierrot (1014, Fortuna utca 14) is a charmer. Stroll around the old town which is especially atmospheric at night.
Sunday
Even if you're not remotely into religious places, seek out a synagogue or basilica for a soul-soothing mid-morning concert. Lunch at Borssó Bistro (1053, Királyi Pál utca 14; open 12pm–11pm) promises Hungarian flavours with a French lilt and moreish local wine. Near Kalvin Square, it's heart-warmingly cosy; in summer, reserve a table outside. Taste Hungary can organise a private tasting for two; €90 each for eight wines. Founder, Carolyn Banfalvi is author of the Terroir Guides series' Food Wine Budapest and a Brody House member.