There's a palpable sensation of restless tension that seems to permeate the atmosphere at airports, and the bigger and busier the terminal, the more that tension is felt. There's simply too many people all trying to do the same thing in too little space. The stop-start queueing, the frantic dashes for a far-flung gate, or just as often the long, boring wait to be called. Lost baggage, cancelled flights, forgotten passports, screaming kids, travellers both nervous and the exhausted, bursts of joyous excitement — emotion at every step.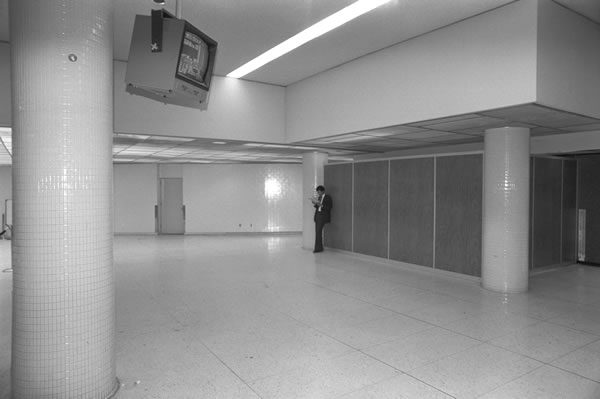 Even in the days before the stringent anti-terror security measures, airports were a pretty fraught experience. Back in the early '80s, brash young photographer John Brian King threw himself into the potential powder keg that was Los Angeles International Airport with flash blazing — deliberately intrusive and often unwelcome — to see what might combust.
Aside from the human drama, King was also drawn to the fabric of the building itself, and the detritus and damage left behind by the transit of so many people. Born and raised near LAX, King was fascinated by flight from a young age; his childhood home was on a street called Flight, he went to a school named after Orville Wright, and his father was an engineer on both the B-52 bomber and the space programme. He shot his airport images while a teenager before leaving for art school, later returning to take up a night-time survey of Los Angeles' streets for a second series.
The negatives remained in a box for 30 years as King abandoned photography for writing and filmmaking, but the two series are now seeing the light of day together in this photobook. LAX: Photographs of Los Angeles 1980-84 by John Brian King is published by Spurl Editions, and due for release in November.