As IFA Berlin closes its doors on another successful year, the world's leading trade show in consumer electronics and home appliances once again turned out a number of spectacular announcements and digital lifestyle products; providing industry experts, retailers, and buyers with the latest and emerging trends for the year ahead.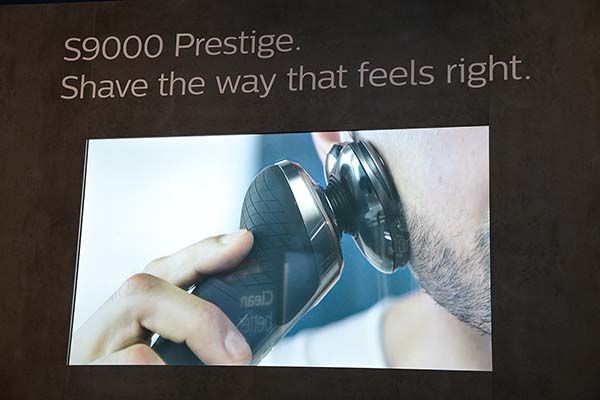 Witnessing the show as guests of Philips, who presented a range of personalised health solutions, the global leaders expressed their desires to encourage consumers to make life better through products that adapt to their individual needs and lifestyles—empowering them to improve their health and well-being, each and every day. With innovation at its core, the Dutch healthcare giant walked us through a suite of launches around the themes of male grooming, sleeping, teledentistry, and nutrition.
The Shaver Series 9000 Prestige follows the staggering announcement that the brand recently sold its billionth electric male grooming product. Complete with NanoTech precision blades and a BeardAdapt Sensor, the shaver adapts to the user's hair 15 times per second, enabling men to cut as close as possible with comfort and precision. Designed for the modern man who wants to achieve a personalised look, the Philips S9000 Prestige looks as sleek as it performs.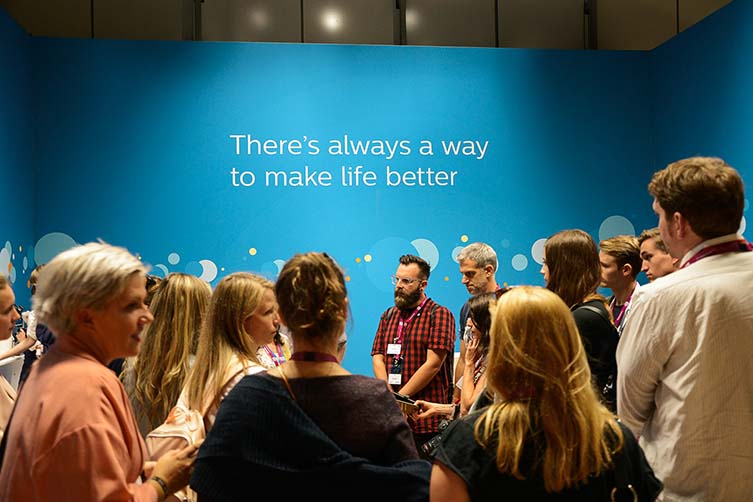 Advising us that almost 40% of adults aged 25—54 get less than the recommended seven hours of sleep per night, Philips SmartSleep improves deep sleep quality, enhancing depth and duration which helps the brain to reset—resulting in heightened focus the following day. Ten years in the making, Philips worked closely with a scientific advisory board made up of world-renown sleep physicians and scientists to develop a closed-loop, EEG-based wearable system that will set the tone for the future of sleep; the sleep-restricted among us able to look forward to longer and more fulfilling hours in the land of nod.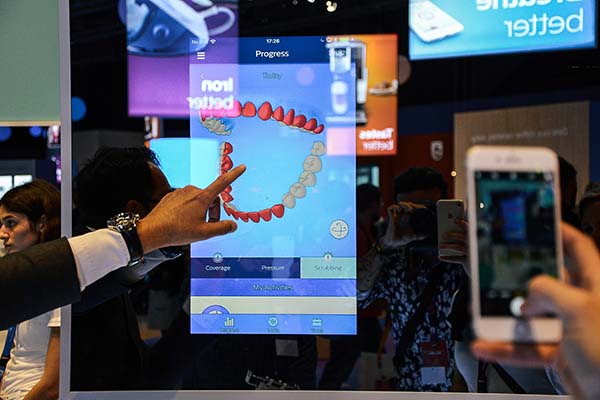 Philips' Sonicare Solutions Teledentistry Service (a mouthful, literally) allows for dental consultations from the comfort of the user's home by taking photos of their teeth and gums with their smartphone and using the Philips Sonicare app to upload them—receiving a teleconsultation within 24 hours. Also introduced was a new automated brush head reordering service to complement the DiamondClean Smart toothbrush, which they claim—with 100% coverage—is their best ever toothbrush for complete oral care.
As we become increasingly aware of what we put in our bodies, the Philips High Speed Connected Blender is designed to be your personal nutrition coach. More than a kitchen appliance to make delicious smoothies, the addition of the Philips NutriU app can help you make, reach, and retain goals; creating a customised profile to assist in boosting your immune system and energy, reduce sugar and calorie intake, and increase general wellbeing. A 35,000 RPM motor promises to cut through anything you out in its way, delivering finer blending and the ultimate smoothie smoothness.
CEO of Royal Philips, Frans van Houten, told us: "We believe in intelligent technology that adapts to individuals and seamlessly integrates into their daily lives. Using our deep expertise in IoT, sensory technology, cloud solutions, and artificial intelligence, we are introducing next-generation digital health solutions." Aiding in nutrition and health, sleep and style, the brand have harnessed the heights of tech innovation to take their consumer electronics to new heights. As technology is changing the landscape of contemporary living, Philips have employed its advancements to elevate the little things that affect our day-to-day existence. If you're already doing something, why not do it better?