The opening of Yard and Coop on Edge Street in the Northern Quarter heralds a double celebration here at We Heart. Not only is there now some damned good fried chicken to be had in Manchester, which is worth a clucking big cheer in its own right, but we get to dust off the ol' book of chicken/egg puns for our profile.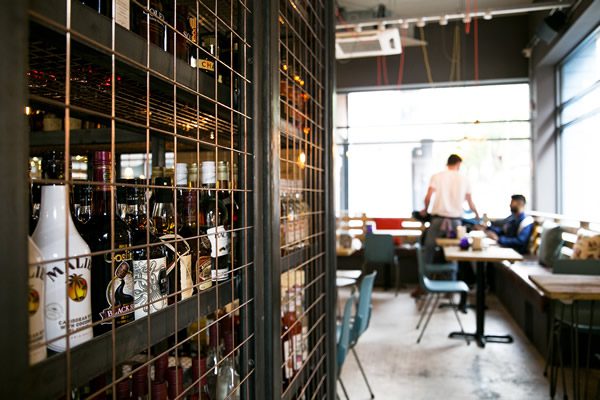 Be warned, however, that the puns will be eggs-tremely bad. Think local-newspaper-at-Easter level of bad. Utterly fowl, in fact. Anyway, what's not egg-regious is Yard and Coop's buttermilk fried chicken.
The obligatory secret recipe has been honed to perfection — naturally we can't tell you exactly what's in the delicious crumb coating (because we don't know) but it was worth the effort. Customers can take their pick between thigh and breast pieces, and choose a handful of flavours ranging from the Brit classic Chip Shop Curry Sauce to the more exotic Afrika Bombaataa. The restaurant is a fun place to eat too, with wooden booths built to resemble hen coops and decorated with fair lights for evening atmosphere, and a striking fox head mural keeping a careful watch over the farmyard dining area, especially the massive cage of booze which is used in the venue's hard shakes. Forget the Colonel's poultry efforts, Yard and Coop is the number one chicken shack in town.